Mental Health Stigma - Real or Imagined?
For more than two years, I wrote about my struggles with anorexia nervosa and the associated depression and anxiety that came with it on HealthyPlace's Surviving ED blog. I was proud that I was unfailingly honest about my thoughts, fears, and actions while attempting to recover from an eating disorder. I felt that was the only way to connect and help others, and I didn't regret it.
Until recently.
Mental Health Stigma and My Job Search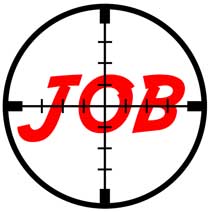 My career path has been completely non-linear. I started out as a mental health therapist/caseworker and ended up in journalism. I took a buyout in 2009 to fulfill a long-time dream of obtaining a master's degree. I completed my studies in August 2012, in spite of a severe relapse and hospitalization in 2010, and was granted a Master of Arts in English Composition and Communication.
I took the summer off, delaying the inevitable job hunt until late fall. I Googled myself and that's when the fears started.
Oh my God, I'm everywhere on the Internet. Angela Gambrel, author of Surviving ED. Angela Gambrel, writer of the award-winning eating disorders blog...Angela Gambrel...Angela Gambrel...Angela Gambrel. I tried different variations of my name, and my former name of Angela Lackey, and there it was - my mental health history for everyone to see.
How could I have done this? No one is going to hire me, because the minute my name is typed into Google's search engine, my name pops up and I've spilled my guts about anorexia and depression and anxiety...
That's it. I've done it. No one is going to hire me, because I've been too honest and let's be frank, employers don't want to hire someone with a mental health background.
Or do they?
Stigma - A Creation of My Own Mind?
In December 2012, I said goodbye to Surviving ED. I thought that I had found my dream job, and I was going to move on. Secretly, I thought I was damn lucky anyone had hired me and I was going to cut all ties with the past.
Maybe, just maybe, I thought, my employers won't find out. Maybe my secrets - secrets that I had shared with the whole world via the Internet - will stay secret.
Therein lies the problem with stigma, either real or imagined. If I did manage to successfully hide my struggles with anorexia, how will anyone else feel free? All I'm promoting is shame, and mental illness is nothing to be ashamed of.
The job didn't work out, and I was back looking. And I was even more paranoid.
This is it. My life is over. No one will ever hire me. I was too honest. I will never work again.
However, the truth is, I have gotten calls and interviews. Do potential employers not even know? Or are they able to see past all of that and I'm not? Am I stigmatizing myself? Do I secretly believe that I'm less worthy because of my struggles with anorexia? (read: Guide to Overcoming Self-Stigma)
I haven't answered these questions fully in my mind but, at least, I'm asking the questions.
Angela E. Gambrel can be found on Facebook and Google+, and @angelaegambrel on Twitter.
APA Reference
Gambrel, A. (2013, June 19). Mental Health Stigma - Real or Imagined?, HealthyPlace. Retrieved on 2023, October 1 from https://www.healthyplace.com/blogs/survivingmentalhealthstigma/2013/06/stigma-real-or-imagined
Author: Angela E. Gambrel
I, too, have experienced the anxiety and self-doubt caused by stigma. Stigma has on occasion impacted my ability to be hired for a job (long story there, so I won't bog down the comments section with details). Part of the tragedy of stigma are the self-doubt and self-flagellation that it causes. Our own minds do stigmatize us at times, but it's in response to external events and encounters.
Leave a reply