About Vanessa Celis, Author of The Life: LGBT Mental Health
Hi, I am Vanessa Celis and I consider myself a loving and compassionate person. You can usually find me reading or writing prose and poetry. I identify as pansexual and support the lesbian, bisexual, transgender and questioning (LGBTQ) community one hundred percent. I'm Hispanic, vegan, a feminist, and a lover of animals.
I also suffer from depression and anxiety, but I am trying my best to not let it define me.
Living with Mental Illness is Hard
I find strength in reaching out to others who have similar backgrounds as me. By sharing our stories, we can bond together and create a safe community where we can help each other heal. It's impossible to do it alone. In the past, I have used alcohol and cutting as self-medication to help me deal with my mental illness.
Living with Mental Illness is Hard Especially When You're LGBTQ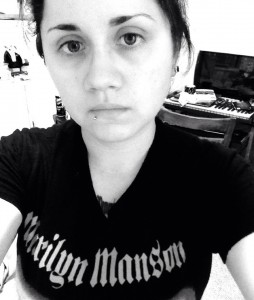 I have noticed that people within the LGBTQ community have struggles that others do not experience. We experience a lot of shame and oppression. Often times, we are told that our voices don't matter. We are not rightfully represented in the media. This is why I believe that it's so important to speak up about sexuality and gender in relation to mental health. I hope that my posts can help people who are experiencing similar problems.
In my blog, I hope to create a healthy discussion about the relationship between mental health and sexuality/gender. I believe that if we do not get the proper support and acceptance based on our sexuality and gender identity, then our mental health suffers as a result. I have seen this occur in my personal life and in the lives of my friends. Currently, society is not LGBTQ friendly. Yes, things are slowly getting better. But the sad truth is that many people are afraid to talk about their sexuality and gender identity because we live in a society that is not welcoming of the LGBTQ community.
I hope that you enjoy my posts and that I can help you in your journey. You are not alone.
APA Reference
Celis, V. (2014, October 1). About Vanessa Celis, Author of The Life: LGBT Mental Health, HealthyPlace. Retrieved on 2023, December 5 from https://www.healthyplace.com/blogs/thelifelgbt/2014/10/about-vanessa-celis
Author: Vanessa Celis
Hi Vanessa.
I love your blogs and the message they send! Is there a way to contact you privately?
Hi Michelle, thank you so much for your kind comment. If you want you can email me at vanessa.l.buzeta@gmail.com I'm happy you're enjoying the blog. :)
Leave a reply