Taimi Dating App Review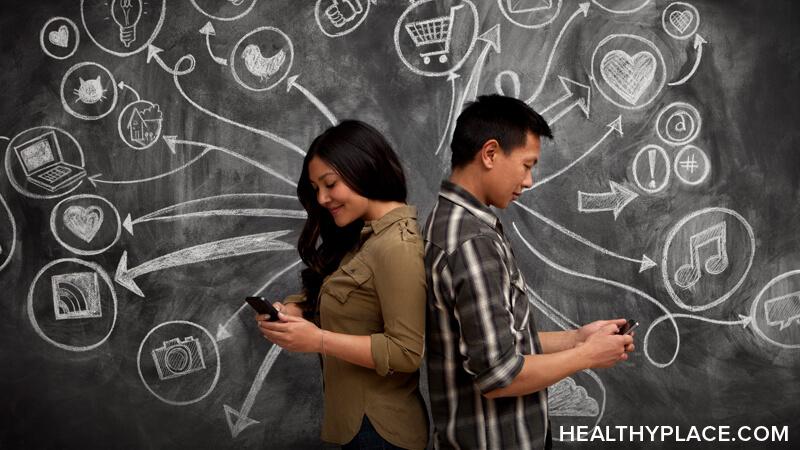 Taimi is a lesbian, gay, bisexual, transgender, queer, plus (LGBTQ+) dating app known for its inclusivity. I've used dating apps like Tinder and Bumble, but this is my first time using a dating app specifically for LGBTQ+ people. The setup was easy, and I was impressed by the dating app's features. However, after using the app for a few weeks and reading some reviews, I think many improvements can be made to the user experience. I'm trying to navigate the good and the bad as I dip my toes into the dating pool. Here's what I found out about the Taimi dating app.
Taimi Dating App Pros
The setup is easy. Like other dating apps, Taimi guides you through creating a profile. You need a profile to use the app. You fill out basic information and add Taimi cards. Photos are encouraged. Basic information includes your name, birthday, pronouns, sexuality, gender, current location, bio, and what kind of relationship you're looking for. 
It's inclusive. I love the amount of options Taimi has to offer when it comes to creating your profile. I have never seen as many options for pronouns, sexuality, and gender on any other dating app. I was able to be honest and open about my identity because I felt comfortable on an LGBTQ+ dating app and, for once, had my identity as an option. Being able to be specific about who you are, who you're interested in, and what kind of relationship you are looking for helps weed out the wrong people. 
Taimi Cards are useful. Taimi has cards that allow you to personalize your profile and let people know more about you. I think these are great because they help start conversations and create more genuine interactions. With Taimi Cards, you can add photos, private photos, and prompts. You can also connect Taimi to your Instagram and Spotify. 
There is screenshot protection. You cannot take screenshots of dating profiles, which prevents harassment and bullying. This feature is particularly important for an LGBTQ+ dating app because screenshots can put queer people at risk of being outed and endanger their safety. 
Taimi encourages authentic connections. Taimi connects you with like-minded people. Taimi Interests and Vibes allow you to customize your profile and make compatible matches. 
Taimi Dating App Cons
There are hidden or blurred profiles. While Taimi is free, there is also a three-tier premium option. Taimi Bronze, Silver, and Gold have different features to offer and come at varying prices. Without Taimi Premium, your daily activity is limited, and profiles are hidden. Taimi offers features that make visible your incoming likes, outgoing likes, and your visitors. These features are pointless if you don't pay for premium and are more like clutter. It's off-putting and annoying getting messages and likes from people with whom you can't interact without a mutual like. 
Notifications are too much. The notification page is overwhelming. At first, I didn't have my notifications turned on for the app, and I barely glanced at the page because it was confusing. Then I turned on notifications so that I would know when people I was chatting with messaged me. I was hoping it would prompt me to use the app more, but instead, I'm less likely to. I think the incoming likes and visitor notifications are unnecessary. Users who aren't paying weekly will only benefit from the mutual likes. 
Taimi allows returnees. Profiles that you didn't like will return to your feed to give them a second chance. I find this to be annoying because instead of showing me people who I might match with, I'm being shown people who I already skipped. This is the free version of Throwbacks and Rollbacks. If you pay for Taimi Premium, you can bring back profiles you have skipped.
Location and age preferences aren't always respected. I will sometimes get profiles of people who are out of the location and age range I set. Although the difference is small, I expect to only see profiles within the preferences I chose. 
Taimi Is a Great LGBTQ+ Dating App
The dating app Taimi has some neat features and plenty of options for inclusivity, but there are many improvements that can be made to the user experience. I would like to be able to choose what notifications I want and have more customizability overall. There could be more options for features like Interests and Vibes as well as specificity. Overall, Taimi is a great LGBTQ+ dating app. Whether the premium subscriptions are worth it depends on the individual and what they want to get out of their online dating experience. I hope Taimi makes improvements to the app based on their users' feedback.  
APA Reference
Mitchell, H. (2023, July 12). Taimi Dating App Review, HealthyPlace. Retrieved on 2023, December 8 from https://www.healthyplace.com/blogs/thelifelgbt/2023/7/taimi-dating-app-review
Author: Hayes Mitchell
Its a garbagev app that sells subscriptions so you can view and message fake profiles. One of those that advertises as free to download and use, but unless you pay them, it serves NO PURPOSE, period. Makes Grindr look amazing and Grindr is utter trash
Taimi is honestly one of the most dangerous dating apps to use, while it centers queer users it prioritizes the needs of closeted cisgender people over the safety of its out queer users. There's no way that the creators of this app aren't aware of the stats on violence trans and genderqueer people face almost exclusively at the hands of their partners, and yet they disallow security measures and accountability features to protect them in favor of protecting closeted people.
Taimi, isn't that great of a site to meet people. You get the same faces everyday, regardless if you have already said No to them. I log on every day and the same exact faces show up. If I am not interested in them, I am not interested.
Hi Jeff, I totally agree. It was really annoying seeing profiles I had already skipped instead of new ones. I hope that changes in the future.
Leave a reply