2 Ways I Advocated for My Mental Health Needs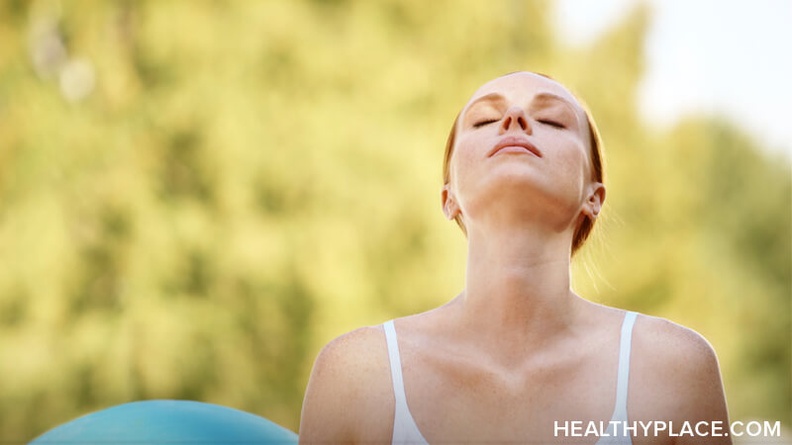 The new year ahead has caused me to reflect upon the major ways I advocated for my mental health needs to gain back stability; after all, the past year has been rough on my mental health. The year brought about new struggles for my anxiety and new lows in my depression. My posttraumatic stress disorder (PTSD) flared with the added trauma of the pandemic as well. These changes required me to reach out for help. I realized my mental health was affected by my lack of feeling comfortable regarding my treatment when reaching out for help and advocating for my mental health needs. 
I Advocated for My Mental Health Needs with Professionals
I identify as a lesbian. Being part of the lesbian, gay, bisexual, transgender, queer, intersex, asexual, etc. (LGBTQIA+) community is something I share with my mental health professionals. It often comes up that my identity as a lesbian could be the reason for symptoms I feel relating to anxiety and PTSD. This correlation has been assumed many times by various therapists over the years. 
But, my identity has never been the cause of my mental health symptoms. Until this year, I have never been able to iterate that to a mental health professional. I just blew off their comments and went about the session. This year empowered me to speak up for what my words meant versus what a mental health professional's perception was.
I Advocated for My Mental Health with My Loved Ones
It is not news that there is a stigma surrounding mental health. If we share that we are anxious or depressed, this tends to come with judgments at times. This past year saw me forcing myself to ignore those judgments. 
I am no longer ashamed when feeling anxious in public. What others think of me doesn't cross my mind when I can't get out of bed for days. 
Those friends and family that are close to me accept me for all my moments. Included in that are moments when my mental health may get the best of me. I removed the shame response in these situations and replaced it with vulnerability. I can experience both control and symptoms at one time, none of which is shameful. 
I challenge you this year to challenge yourself. If you have been letting things go that do not benefit your mental health, I challenge you to push those boundaries. 
What did your mental health empowerment look like in 2020? How did you advocate for your mental health this year? What are some mental health empowerment goals for 2021?
Leave your answers below in the comments.
Namaste.
APA Reference
Nolasco, M. (2021, January 2). 2 Ways I Advocated for My Mental Health Needs, HealthyPlace. Retrieved on 2023, December 8 from https://www.healthyplace.com/blogs/thelifelgbt/2021/1/2-ways-i-advocated-for-my-mental-health-needs
Author: Meagon Nolasco