LGBTQIA+-Inclusive Mental Health Language Is Important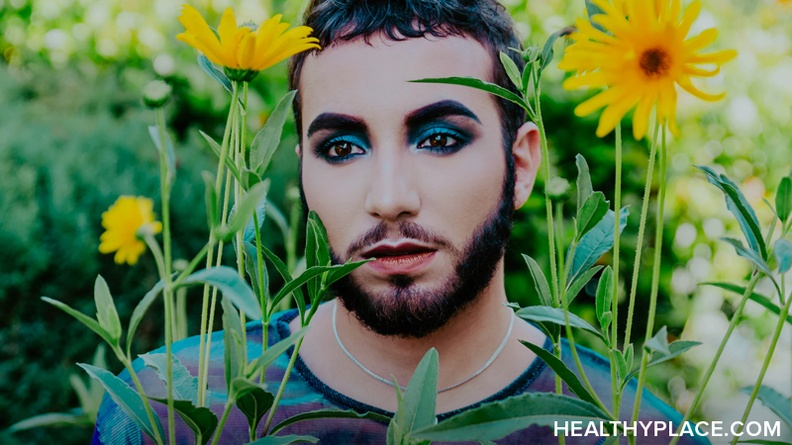 When offering help to those we know with mental health concerns, we must remember language is important. Our lesbian, gay, bisexual, transgender, queer, intersex, asexual, etc. (LGBTQIA+) community especially requires attention to language when speaking with them regarding mental health concerns. Providing space for our LGBTQIA+ community is essential in productive mental health care. We can help provide space using LGBTQIA+-inclusive language as well as being mindful of what we ask others. 
LGBTQIA+ Pronouns and Language Affect Mental Health
LGBTQIA+ individuals with mental health concerns deserve to be spoken with using the pronouns (she/her) they choose. If we are unsure of pronouns for an individual, it is okay to ask which pronouns are preferred. Mental health conversations can be difficult, and providing LGBTQIA+ individuals with language that fits them provides a layer of comfortability. 
LGBTQIA+ Mental Health Language in the Questions We Ask Others
It is no surprise that our LGBTQIA+ friends with a mental health concern are friends we tend to check-in with. When we check-in with these friends, it may be a habit to ask them questions about how they are and what they have been up to. Individuals with depression may not feel inspired to talk about what they have been up to.
When checking in on friends with mental health concerns, talk to them as you would any other day. Ask your friends about the new shows they are watching or the books they are reading. Our presentation of language in mental health-focused conversations can make the difference between help and hindrance. 
What type of mental health language do others use that makes you feel most comfortable? What about the most uncomfortable? 
Leave your comments down below and enjoy the video explaining more in-depth why LGBTQIA+ and mental health language is so important. 
APA Reference
Nolasco, M. (2021, January 24). LGBTQIA+-Inclusive Mental Health Language Is Important, HealthyPlace. Retrieved on 2023, December 8 from https://www.healthyplace.com/blogs/thelifelgbt/2021/1/lgbtqia-inclusive-mental-health-language-is-important
Author: Meagon Nolasco