Introduction to Ashley Horsfall, Author of 'Getting Through Tough Times'
I'm Ashley Horsfall and I am excited to be writing Getting Through Tough Times. I have been dealing with depression and anxiety since before I was even a teenager, and I'm now in my mid-20s. My conditions were not diagnosed until just three years ago, and today I still struggle. My journey with mental illness has not been easy, and it certainly hasn't been consistent; however, I am passionate about helping people like me learn how to cope with depression and anxiety of their own.
The Beginning of Ashley's Depression and Anxiety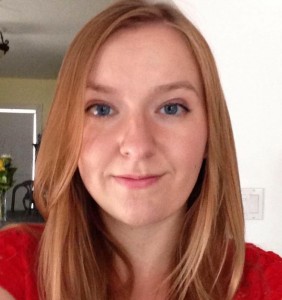 I went through a number of intense changes, tough times, throughout my childhood. I had several step-dads before I turned eight, and then suddenly new sets of step-brothers and step-sisters. My family moved every other year and it felt that I had no security, no safe spot. I found myself withdrawing, finding solace in books and writing whenever possible. I was isolating myself because I was afraid, and I found myself with an intense fear of criticism and a looming sadness I could not shake.
Physically, things settled down by the time I turned 15. Emotionally, they were just getting started. I started college just after I turned 17 but found myself struggling. I was too anxious to go to class and, some days, too depressed to get out of bed. I ended up dropping out of school to take a break, not realizing that what I needed was support for mental illness. It still took six years for me to seek professional, mental health help, and by this point I spent a significant amount of my time crying or trying to get out of bed. I knew that something was terribly wrong.
Ashley's Depression and Anxiety Today
Today, I am back in school, studying psychology. In spite of having anxiety that affects my social life, I have traveled to Europe on my own and made genuine friends. I am not cured, but I am coping. I struggle every single day with depression and anxiety, and I rarely find myself at peace. The good news? It's becoming easier.
More About Ashley Horsfall and Mental Illness
Find Ashley on Twitter, Google+, Facebook and on her personal blog.
APA Reference
Horsfall, A. (2016, October 18). Introduction to Ashley Horsfall, Author of 'Getting Through Tough Times', HealthyPlace. Retrieved on 2023, December 8 from https://www.healthyplace.com/blogs/toughtimes/2016/10/introduction-to-ashley-horsfall
Author: Ashley Horsfall