How to Cope with Anxiety When You Don't Have Control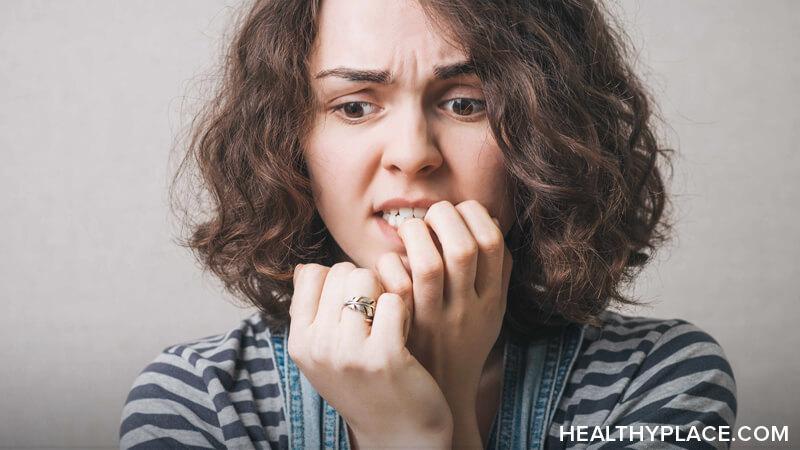 A large part of my experience with anxiety has been linked knowing I don't have control and my fear of instability. While I know that I can't control everything, these coping techniques for both rational and irrational fears have helped me avoid anxiety. The one thing therapy taught me is that I can cope with anxiety even if I don't have control.
Things I Do When I Don't Have Control
I Take a Breath
One of the first things I do in a situation where I am surrounded by people or meeting new ones is stepping outside to take a few breaths. I need a few minutes to collect myself and shake off any feelings of anxiety that tend to come up when I'm meeting new people. Establishing an escape plan can be helpful for recharging and feeling ready to take on a social situation again.
Change What I Can
No matter how much I want to change the actions and thoughts of other people, I can't. Instead, I must accept my powerlessness over others and make small changes to myself to adapt. For instance, even when I don't have control. I can change how often I interact with people who cause me distress. I can also change how I act when things aren't going my way. Preventative measures can provide me with some control.
I Make Observations
Sometimes stating the obvious can be helpful because it takes your mind off things you feel uncomfortable with. It grounds me to say things like, "There is a dog over there." It puts me in the present, not obsessing over the past or worrying about the future.
I Think of Anxiety as a Separate Entity
Sometimes it is helpful for me to think of anxiety as a separate entity trying to tell me what to do. This makes me angry at anxiety and less inclined to listen to it. Personifying my anxiety helps me ease out of worrying because I see the condition as fallible.
I Create a Baby-Step Plan
When I don't have control I benefit from seeing things laid out like a checklist. Organization is a major coping mechanism for me, and it's probably the most common method I turn to. When I have to do something, I take baby steps until I feel totally comfortable with it. I need to see exactly what I'm about to do, erasing the mystique and stress about what is to come.
Reframe Anxiety When You Don't Have Control
Watch this video to learn about how I reframe my anxiety as a coping technique. Then, let me know in the comments how you cope with anxiety when you don't have control.
APA Reference
Horsfall, A. (2017, September 12). How to Cope with Anxiety When You Don't Have Control, HealthyPlace. Retrieved on 2023, November 29 from https://www.healthyplace.com/blogs/toughtimes/2017/09/how-to-cope-when-you-dont-have-control
Author: Ashley Horsfall
Ashley, this was very helpful. Although you mentioned you have social anxiety, you presented yourself as poised and confident in the video. This was also a timely message for me, as I am planning a trip in December. I usually get very anxious over trips. I am going to try to use the strategy of reframing. Another strategy that helps me is mindfulness, or staying in the moment. Also, I try to accept that I don't have control. I try to learn from past mistakes, in which I projected my anxiety on others, and let my anxiety interfere with what I was planning to do.
Hi Robin,
Thank you so much! I'm glad it was helpful for you to read this. I also get anxious about travel, and mindfulness is definitely helpful for me. It's always a work in progress, no matter how often you do it.
Leave a reply