Writing for HealthyPlace Helps My Mental Health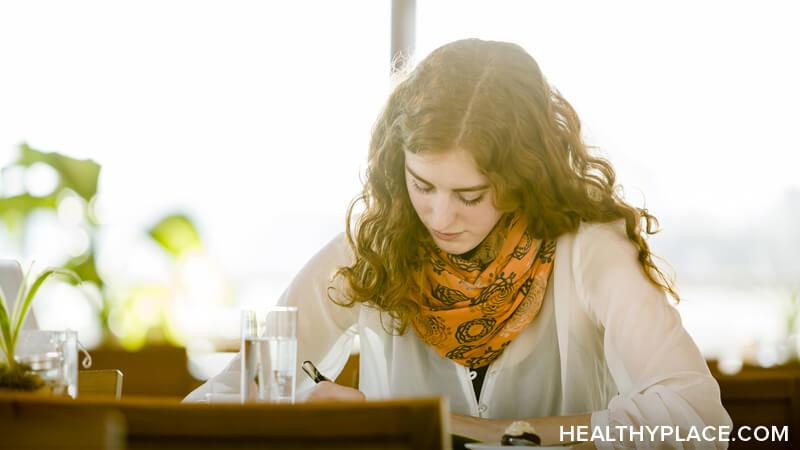 A little over a year ago, I started writing for HealthyPlace. During my time contributing to the website, I learned a lot about myself and how I can better manage my mental health. I also learned about others, how they cope, how they communicate about mental health, and how we can help each other strive for wellness. Writing for HealthyPlace has given more awareness of when depression starts to hit and when to seek help. Read on to learn more about my first year writing for HealthyPlace.
Writing for HealthyPlace in 2017 Was Very Rewarding
Before I Applied to Contribute to HealthyPlace, I Felt Nervous
It took awhile for me to get the courage to apply for HealthyPlace, especially when I read about the requirement to make monthly videos. I shuddered at the realization that anything I wrote could be seen by anyone. Many doubts and questions flooded my mind: What if I say something that I don't mean? What if I say something offensive? How will discussing my mental health affect current and/or future employment?
My Friends Encouraged Me to Share my Mental Health Struggles
After talking to my friends about the opportunity to write about mental health, they supported me. They reminded me that writing for HealthyPlace would allow me to use my passion for the benefit of others. While my friends were supportive, some of them told me to just be careful about what I say. They agreed to listen to my story ideas and give me constructive criticism about my rough drafts. All of the support made me feel more relaxed about my decision. When I applied, I felt really confident and excited to accept the position and pour my heart into it.
HealthyPlace Gave Me a Place to Speak to Other Millennials
During the brainstorming process for relevant topics, I wanted to build a connection with people around my age. I wanted to help college students stay in school by talking about what kept me from dropping out. I wanted to help millennials find self-love and the motivation to set and meet their goals for adulthood. Through bi-weekly blogs and monthly videos, HealthyPlace allowed me to reach out to young people struggling just like I was.
Writing for HealthyPlace Has Helped Me Love and Accept Myself
After reading the blog posts about self-esteem, I have learned many ways to love and accept myself. There are still times when I struggle. But hearing about how other people have struggled in their own ways and overcome their obstacles has helped me gain hope and positivity.
I am very excited to continue writing for HealthyPlace. To hear about my story ideas and goals for 2018, watch the video below.
APA Reference
Lueck, M. (2017, December 24). Writing for HealthyPlace Helps My Mental Health, HealthyPlace. Retrieved on 2023, September 24 from https://www.healthyplace.com/blogs/toughtimes/2017/12/my-first-year-contributing-to-healthyplace-was-very-rewarding
Author: Martha Lueck