Five Self-Care Activities for New Job Stress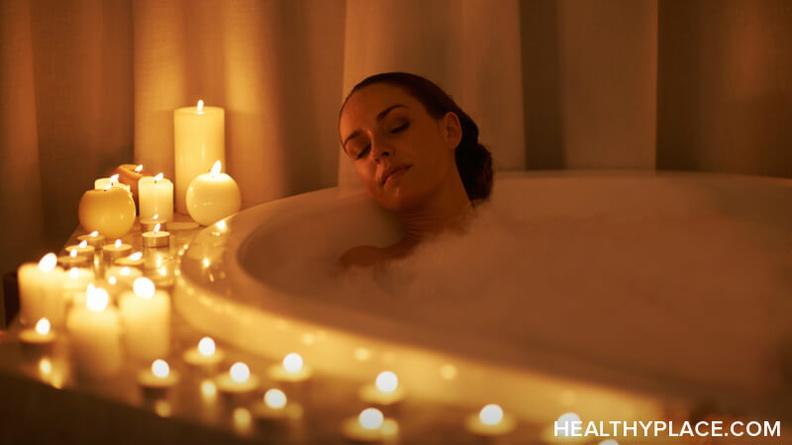 Self-care activities for new job stress will help you ease into a new workplace. Starting anything new can be nerve-racking, jobs are no exception. Even if you have prior experience with the type of work you are doing, you are working in a different atmosphere. You are working with new coworkers and adhering to new policies. It takes time to adjust, and self-care is critical. For techniques about how to practice self-care for job stress, read this article.
Five Self-Care Activities for New Job Stress
1. Write in a Planner
Even if you use a calendar on a mobile device, it can be just as beneficial to write in a planner. Technology can break and a planner provides a backup. If you keep your work schedule in it, you also have a place where you can include social activities. A planner is a tangible way to keep your life well-balanced and organized.
2. Talk to a Friend
When you are getting used to a new job, it can feel very lonely at times. The more you feel alone, the more you might start to ruminate on stress. Having one or two close friends you talk to regularly can help with that (Healthy Relationships Alleviate Depression and Prevent Relapse). Not only can they provide listening ears, but they can encourage you to have fun and appreciate your relationships outside of work.
3. Talk to a Mentor
If you feel that you do not have a close friend or if you simply need to talk to someone who understands your professional difficulties, it can help to find a mentor. Forbes contributor Goncalo de Vasconcelos describes a mentor as someone who is supportive and possesses qualities of a great friend. However, Vasconcelos says that finding a good mentor requires some effort on your end:
"Finding a great mentor is like finding a great friend. You can't really plan for it, but you can take steps to increase its likelihood. Posting a job advert for a great friend is unlikely to give great results, but going to social events might."
Personally, I have considered some of my job coaches to be wonderful mentors. When I tried to find a job, they helped me identify my strengths and weaknesses. I was able to mindfully research jobs that would best fit my skills.
4. Try Hypnosis or Meditation
When you hear the word hypnosis, you might picture someone repeatedly telling you to do or think about something bizarre or even dangerous. But the right type of hypnosis is not dangerous. In fact, it is very calming. Yes, the hypnotist does tell you what to do and how to think. But he or she promotes positive thoughts and a feeling of sleepiness. If you struggle with sleep and/or anxiety, hypnosis as self-care for job stress can be very beneficial.
Similar to hypnosis, guided meditation promotes relaxation and positivity. According to an article from the GuidedMind Website, meditation differs from hypnosis because: "it uses your own imagination in order to help you replace the images and movies that you repeatedly play in your mind."
The more you practice hypnosis and meditation, the more you begin to think clearly and positively. Clear and positive thinking helps speed up the adjustment process.
5. Listen to Positive Music
When you find yourself alone and begin to worry about your new job, music can help. However, it is very important to listen to music that evokes positive thoughts and sensations. That way, your mind can grow so accustomed to positivity that it can fight off negativity like self-doubt and stress.
What types of adjustments have stressed you out? What kind of self-care activities have you used for job stress? Share your experiences and insights in the comments.
APA Reference
Lueck, M. (2018, March 20). Five Self-Care Activities for New Job Stress, HealthyPlace. Retrieved on 2023, November 29 from https://www.healthyplace.com/blogs/toughtimes/2018/03/how-to-practice-self-care-when-starting-a-new-job
Author: Martha Lueck