My Favorite App for Virtual Mental Health Support? Wisdo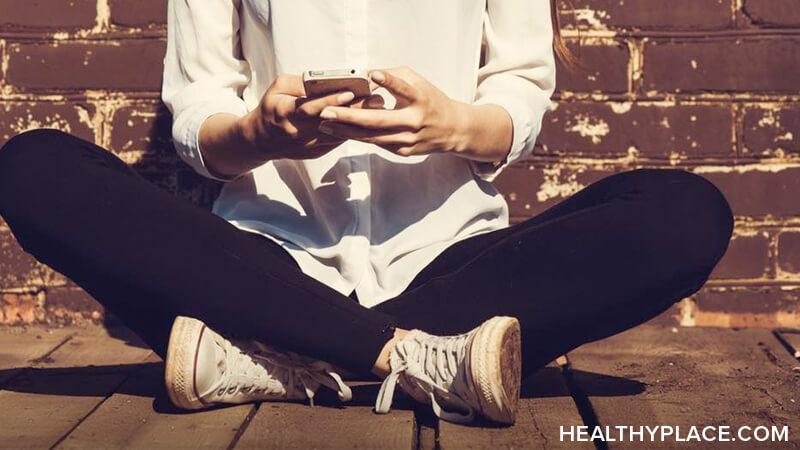 Virtual support is a much-needed option as loneliness and mood disorders are tough to cope with, especially during the pandemic. The good news is that we have the technology to keep us connected at this time. I found an application (app) called Wisdo to be very helpful in giving me a supportive, virtual community. In this article, I will explain how you can benefit from Wisdo, as well as what you should keep in mind when using the app. 
Why I Love Using Wisdo for Virtual Support
I first discovered Wisdo about two years ago while searching for mental health apps on my iPhone. For some reason, the name and the app logo stood out to me. I was desperate to find a safe place where I could talk about my feelings without being judged. Wisdo seemed like a safe and effective app. It allowed me to choose a screen name and leave out a profile picture so no one could identify me. It also allowed me to find the right kind of support that I needed at the time. Wisdo remains just as useful today.
My favorite thing about the Wisdo app is that I can explore various virtual support groups in certain communities. The wide variety of support groups cover many issues, some of which include depression, anxiety, pandemic support, relationships, and finding a job. To make it easier for you to find a specific group(s), you should look under the communities. The communities include mental health, physical health, family, identity, self-growth, and work.
When you find a relatable community and support group, Wisdo will give you a list of questions. This way, the app can tell you how many people can help you. The questions involve sub-issues such as, "Have you lacked interest in enjoyable activities?" There are two options for your answer: "Been There" or "There Now." If you start using the app and become overwhelmed with the number of questions, you can skip them.
When you post about your struggles, other members will respond with a group text or a symbol. The symbols include a heart, lightbulb, and location sign. The heart shows another member's sympathy or support for you; the lightbulb shows that another member finds your post helpful; a location symbol shows that a member has dealt with a similar situation. While it's really nice to receive a text or one of these reactions, it feels great to support other members by responding with a text and a reaction as well.
Issues to Keep in Mind While Using Wisdo
While Wisdo has many benefits, there are some things you need to keep in mind when interacting on the app. Like any social app or platform, this app allows you to meet many strangers with different backgrounds. You never know who will try to reach out to you for a personal conversation. Also, you never know where a conversation will go. If the thought of receiving an uncomfortable message triggers you, Wisdo will give you an option to accept or reject a chat invitation. You can delete and block conversations at any time.
In addition to monitoring the people you interact with, it is important to remember that someone in your group may say something that will trigger others. Most of the time, this will be unintentional. If you ask for advice and someone suggests something that has been a huge trigger for you, that can be an opportunity for you to voice your feelings. This will help you practice self-advocacy, and it could even prevent someone else from being triggered.
As you can see, Wisdo offers options to connect with people who can help you through various struggles. However, like any social media platform, there might be some things you don't like. Perhaps you will try this app, and it will not be helpful for you. That's okay. If you're interested in it, it's free and can help you with mental health struggles when you need it.
APA Reference
Lueck, M. (2020, October 27). My Favorite App for Virtual Mental Health Support? Wisdo, HealthyPlace. Retrieved on 2023, February 2 from https://www.healthyplace.com/blogs/toughtimes/2020/10/my-favorite-app-for-virtual-mental-health-support-wisdo
Author: Martha Lueck
This is wonderful to know about! I think it's fantastic how many resources we have available today for things dealing with mental health and support. The combined concepts of community and self-advocacy that seem present within this app are a powerful combination.
Leave a reply