Acknowledging Mood Disorder Symptoms for the First Time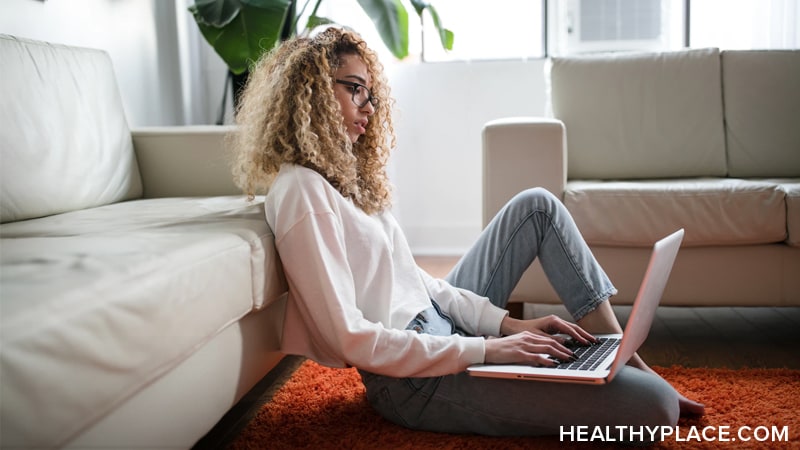 Are you experiencing mood disorder symptoms for the first time during the pandemic? Read this article for tips about how to acknowledge and treat mood disorder symptoms for the first time.
Adults and children all over the world have struggled with mental health conditions before the COVID-19 pandemic started. Other people have just started to experience severe symptoms shortly after the beginning of the pandemic. If this pandemic is affecting your mental health, it is very important to acknowledge mood disorder symptoms and seek treatment as early as possible.
When your emotions start to drastically affect your thoughts and actions, it is important to seek help for your mental health. Some of the symptoms of anxiety and depression include changes in eating and sleeping habits, lack of interest in fun activities, excessive worrying, substance abuse, and thoughts of harm to yourself and others. (See: "What Are the Symptoms of Depression and Depressive Disorder?" and "Anxiety Symptoms: Recognizing Signs of Anxiety")
The Main Challenge of Acknowledging Mood Disorder Symptoms for the First Time
Acknowledging the possibility of having mood disorder symptoms might leave you feeling ashamed or scared. Trust me; I was there before. When I contemplated seeing a therapist in college, I felt ashamed at the thought of needing help. After hearing so many people tell me to look on the bright side, I was downright ashamed that I could not easily do that by myself. I stigmatized myself for awhile.
But in hindsight, acknowledging my symptoms and then accepting that I needed help were the best things I could have done for my mental health. Now I am more mindful of my symptoms and better able to manage them.
How Anxiety and Depression Are Normalized During the Pandemic
With the pandemic affecting all of us in ways we have not expected, it is no surprise that many people are experiencing changes in mood and lifestyle for the first time. Before the pandemic started, people had things they could do outside of the house. They were able to go shopping, meet with friends, attend school, go to work, etc. Just a little over a month ago, we had more freedom and structure.
Society's expectations and values have completely shifted with almost no warning. Now staying at home in isolation is valued more than having a nonessential job. Mental health is valued more than money. Even education is valued a little less than it was before. Although many people would have generally enjoyed a break from their jobs and schoolwork, the lack of it makes us feel uneasy. What do we do without these things? How do we process and adapt to this new normal?
How to Seek Mental Health Support
At this time, many people are getting mental health support through therapists and psychiatrists for mental health help remotely. Before you choose a specific doctor, it is important to make sure that he or she offers the type of services you are looking for and has good client reviews. If you find someone who seems like a great fit for you, the next challenge will be whether you can afford the services. Luckily, many doctors will work with your budget to make their services affordable for you. If you do not have luck finding a doctor online, perhaps a friend or loved one can refer you to somebody whom he or she has seen before.
While you continue your search for a doctor, you can find hope and support through trusted loved ones, mental health apps, online groups, the suicide hotline, and the crisis text line.
Please remember that it is completely normal and encouraged to acknowledge and accept mood disorder symptoms for the first time. The sooner you do these things, the sooner you can get proper treatment and learn how to improve your mental health.
APA Reference
Lueck, M. (2020, April 26). Acknowledging Mood Disorder Symptoms for the First Time, HealthyPlace. Retrieved on 2023, December 8 from https://www.healthyplace.com/blogs/toughtimes/2020/4/acknowledging-mood-disorder-symptoms-for-the-first-time
Author: Martha Lueck