COVID-19 Isolation: Tips to Keep You Mentally Healthy
Here's what's happening on the HealthyPlace site this week:
---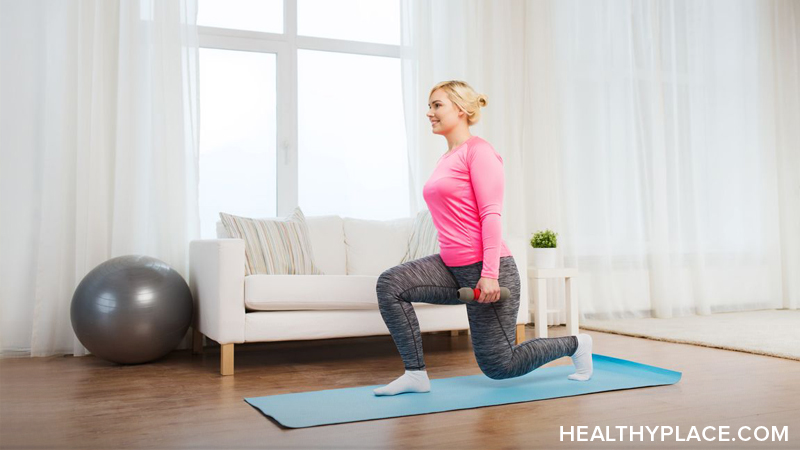 COVID-19 Isolation: Tips to Keep You Mentally Healthy
Isolation is stressful and can hurt your mental health. Unfortunately, due to COVID-19 stay-at-home orders, many of us are isolated and alone. That's in addition to dealing with anxiety about your health and the health of your loved ones.
These tips can help you maintain and even enhance your mental health when you are isolated because of the COVID-19 pandemic.
How to Stay Mentally Healthy If You're Isolated
Here are three helpful tips to deal with COVID-19 isolation.
Create new routines. Routines are key for mental health and wellbeing, yet this coronavirus disruption has thrown off so many of our ordinary, predictable routines. Stay balanced by creating new routines for you and your family. Set and keep a regular sleep/wake schedule. Establish times for work and schoolwork as well as for downtime.
…But avoid being rigid. Now, more than ever, the ability to be flexible is important as rules and regulations change almost daily. Be willing to adjust your routine as you go.
Establish new healthy habits. Regular physical exercise and healthy eating are crucial. If you can't continue your ordinary activities, create new ones at home. YouTube is a great source for free exercise videos. Also, it's still okay to step outside for a walk. Getting out of the house for a 30-minute walk provides a great mental health boost.
Use these tips to keep your days—and your mood—balanced for optimum mental health during the COVID-19 isolation.
Related Articles Dealing with Mental Health Tips, Coronavirus
Your Thoughts
Today's Question: If you are isolated due to COVID-19, what are you doing to boost your mental health? We invite you to participate by sharing your thoughts, experience, and knowledge on the HealthyPlace Facebook page.
Depression, Anxiety Diagnosis Online + Medication for $99
Facebook Live: Thursday, April 16 at 4p ET / 3 CT
We're talking to the head of GetCerebral.com. The company provides online diagnosis and care, along with medication prescription and management for depression, anxiety, and insomnia. Join us to find out how it works and whether it's a good thing. As always, our guests take your personal questions.
From the HealthyPlace Mental Health Blogs
On all our blogs, your comments and observations are welcomed.
Feel free to share your thoughts and comments at the bottom of any blog post. And visit the mental health blogs homepage for the latest posts.
------------------------------------------------------------------
Most Popular HealthyPlace Articles Shared by Facebook Fans
Here are the top 3 mental health articles HealthyPlace Facebook fans are recommending you read:
If you're not already, I hope you'll join us/like us on Facebook too. There are a lot of wonderful, supportive people there.
------------------------------------------------------------------
Mental Health Quote
"You have to learn to care about people without taking on all their problems."
Read more mental health quotes.
------------------------------------------------------------------
That's it for now. If you know of anyone who can benefit from this newsletter or the HealthyPlace.com site, I hope you'll pass this onto them. You can also share the newsletter on any social network (like facebook or stumbleupon) you belong to by clicking the links below. For updates throughout the week, follow HealthyPlace on Twitter or become a fan of HealthyPlace on Facebook. Also, check out HealthyPlace on Instagram, YouTube and Pinterest, where you can share your mental health pins on our Share Your Mental Health Experiences board.
APA Reference
Peterson, T. (2020, April 13). COVID-19 Isolation: Tips to Keep You Mentally Healthy, HealthyPlace. Retrieved on 2023, December 9 from https://www.healthyplace.com/other-info/mental-health-newsletter/covid-19-isolation-tips-to-keep-you-mentally-healthy
Last Updated: April 15, 2020