My Friendships Have Affected My Mental Health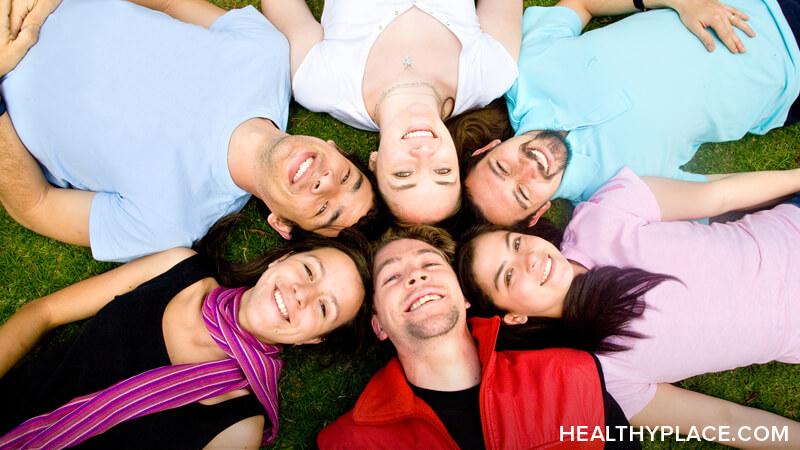 Over the weekend, I had lunch with a friend I had not seen in five years. During part of our conversation, we discussed the importance of friendships. In this post, I will discuss my friendships at different stages of my life and how they have affected my mental health.
How My Friendships in High School Affected My Mental Health
My high school included students from three different middle schools. During the beginning of freshman year, I was nervous and clung to my friends from junior high. It was difficult to make new friends because, in the past, I was bullied for having learning disabilities. I was afraid that the same thing would happen again.
However, my view changed a few months later. On the way home from school, there was one girl on the bus with me. After I found out I was on the wrong bus home, I felt embarrassed and confused. Instead of making fun of me, the girl helped me explain the situation to the bus driver. Then we talked about our favorite music and movies. The next day, my new friend introduced me to her friends.
Even though I started making new friends at that time, I kept many of them at a distance. Finding out that most of them were in honors classes intimidated me. However, over time, I realized that intelligence didn't matter. My friends accepted me for the person I was.
During the second half of high school, I became more comfortable with my friendships. After I started letting my guard down, I hung out with more of them on the weekends. We saw movies, went shopping, and celebrated holidays together. During senior year, a big group of us went to prom together.
Forming friendships in high school required me to adapt to change. My mental health improved because I became more aware of my thought process. I learned to think more positively about myself and trust other people.
My Friendships in College Also Affected My Mental Health
Before college started, I already had several friends who were to attend school with me. Some of these friends were already sophomores. So they answered my questions about classes and college life. They eased my anxiety and made the transition more enjoyable by hanging out with me.
At the beginning of freshman year, it was easy to make new friends in the dorms. Two students from my building were in my English class. We walked to class together and made friends with more people from our dorm.
In addition to making friends in the dorm, a friend from camp introduced me to his friends in a religious organization on campus. At first, it was a little overwhelming because there were so many people. But everyone seemed kind and accepting. I enjoyed going to campus events with them. I always felt included in activities, which increased my self-esteem.
My Friendships After College and My Mental Health
After college, life became difficult. I was depressed after my breakup with my boyfriend at the time. We had a lot of mutual friends, some of whom stopped talking to me. Some of my friendships with our other mutual friends became awkward. We drifted apart.
As I lost more friends, I realized how precious my remaining friendships were. I realized that it was more important to have fewer good friends than a lot of distant ones. I also learned that it was important to make new friends who shared my values and interests.
To learn more about the importance of friendships and mental health, watch the video below.
APA Reference
Lueck, M. (2022, July 26). My Friendships Have Affected My Mental Health, HealthyPlace. Retrieved on 2023, December 3 from https://www.healthyplace.com/blogs/toughtimes/2022/7/my-friendships-have-affected-my-mental-health
Author: Martha Lueck