8 Ways I Reduce Anxiety as a Writer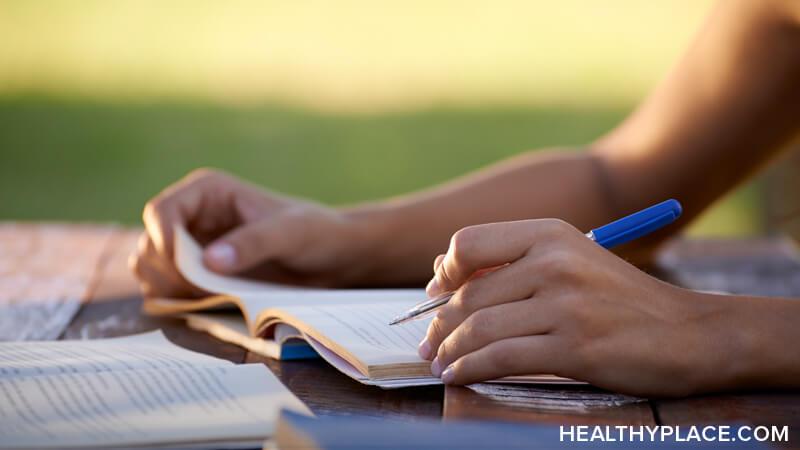 Recently, I wrote and submitted a sample article for an upcoming magazine. That was a big step for me, as rejection has always been a big fear of mine. While I was relieved to have submitted the story, I am anxious to know whether it will be accepted. Thankfully, these eight methods have been helping me to reduce my anxiety as a writer.
8 of My Anxiety-Reduction Techniques as a Writer
I write articles for other publications. Exposure therapy is important in that it forces me to get outside of my comfort zone. I use this technique by submitting stories to multiple online publications. This sounds like it would add to my anxiety, but it has the opposite effect. As I submit more stories, I increase my chances of getting something published.
I take writing courses to improve my skills. Since my anxiety is triggered by the fear of rejection, it makes sense to improve my skills. Learning more about different types of writing broadens my knowledge and experience. Currently, I am taking a writing course on LinkedIn Learning. The website includes certifications that I can add to my LinkedIn profile.
I confide in other writers for advice. A vital part of mental health is having a supportive community to confide in when times are hard. I participate in online writing groups because the other members share my passion and struggles. They can relate to the fear of story rejection and criticism. Writers with more experience than me provide me with encouragement, tips, and success stories. They inspire me to keep writing and submitting my work.
I make plans with friends. Even though I love to write, it can be emotionally exhausting at times. Also, it requires a lot of time by myself. When I am anxious, being alone is difficult. It often leads to rumination. So by making plans with friends, I have other things to think about and look forward to. Currently, my plans involve shopping, dining out, watching movies, taking walks, and playing games.
I watch funny shows and movies on Netflix. It is not always possible to hang out with friends. So when I am alone, it helps to watch comedies. Laughter relieves my stress, and it gives me something positive to think about. The more time I spend laughing, the less time I have to be anxious. Also, a lot of my writing is inspired by shows and movies.
I work out while listening to music. I love to exercise on the elliptical at the gym. It works out my entire body, and it is not as hard on my joints as the treadmill. For the elliptical to fully relieve my anxiety, I need to listen to music that energizes me. The repetitive movement and the loud bass distract me from negative thoughts.
I read blogs and books for pleasure. Sometimes I just need an escape. Fiction stories and memoirs allow me to imagine what it would be like to be in a made-up situation or someone else's life. Reading also exposes me to different writing styles, which helps me improve my content.
I talk with my therapist about my anxiety. My therapist helps me by pointing out my thought distortions so that I can look at my situations from a healthy perspective. He also asks me what coping skills I have been using, and he reminds me to keep taking care of myself. It is helpful to have a safe place where I can talk about my struggles and gain insight to overcome them.
APA Reference
Lueck, M. (2022, August 15). 8 Ways I Reduce Anxiety as a Writer, HealthyPlace. Retrieved on 2023, December 1 from https://www.healthyplace.com/blogs/toughtimes/2022/8/8-ways-i-reduce-anxiety-as-a-writer
Author: Martha Lueck