4 Ways I Learned to Accept My Mental Illness Diagnoses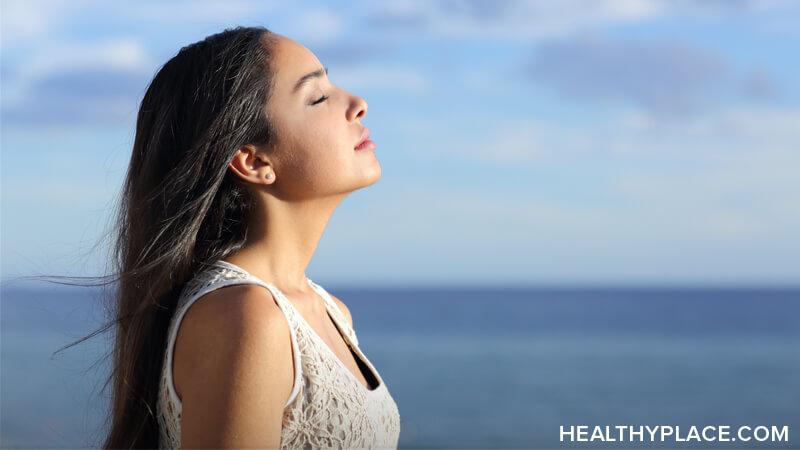 As a teenager, I struggled to accept my learning disability diagnosis. I didn't want to be thought of as slower than my peers. I wanted to be seen as intelligent. In my early 20s, I felt the same way about my anxiety and depression diagnoses. I wanted to be in control of my emotions by simply getting over my depression. But now, I realize that accepting my mental illness diagnoses was crucial for improvement. Here are four ways I learned to accept my mental health conditions.
4 Ways I Developed Acceptance of My Mental Illness Diagnoses
I healed my inner child. After recognizing my thought patterns from my childhood, I realized that I had not healed my inner child. Some of my triggers, such as bullying, rejection, and failure, still plagued me in adulthood. To move on, I needed to remind my inner child that I was always loved and capable of success. Struggling in school did not change my value as a human being. As an adult, struggling with my mental health does not make me any less valuable, either.
I acknowledged my accomplishments and progress. When I was about five, there were many things the doctors thought I would never be able to do. They thought I would never excel in a mainstream school or get into college. But I accomplished those things. I view my accomplishments as evidence that my mental illness diagnoses will not define my future.
I joined a support group. When I was first diagnosed with anxiety and depression, I felt ashamed of being unable to handle my emotions. But when I joined a support group, I met a lot of people who had been in my shoes before. They told me about their personal experiences with mental health and how they overcame their obstacles. Their positive stories gave me a sense of hope and belonging.
I realized that accepting my mental illness diagnoses made me stronger. It was hard for me to accept my mental illness diagnoses because it felt like I would be surrendering to my self-perceived weaknesses. This made me feel helpless, which worsened my depression. But I now realize that accepting my diagnoses was the point when I started to make positive changes. Acceptance was necessary for me to find the strength to persevere during hard times. Acceptance did not make me weak; it made me stronger.
Nowadays, there are still times when I wish my anxiety and depression never existed. There are still times when I stigmatize myself for my mental health challenges. But my struggle with shame does not last long. These four strategies help me accept my mental illness diagnoses so that I can improve my mental health and enjoy my life.
APA Reference
Lueck, M. (2023, April 11). 4 Ways I Learned to Accept My Mental Illness Diagnoses, HealthyPlace. Retrieved on 2023, December 1 from https://www.healthyplace.com/blogs/toughtimes/2023/4/4-ways-i-learned-to-accept-my-mental-illness-diagnoses
Author: Martha Lueck