Introduction to Traci Powell, Author of Trauma! A PTSD Blog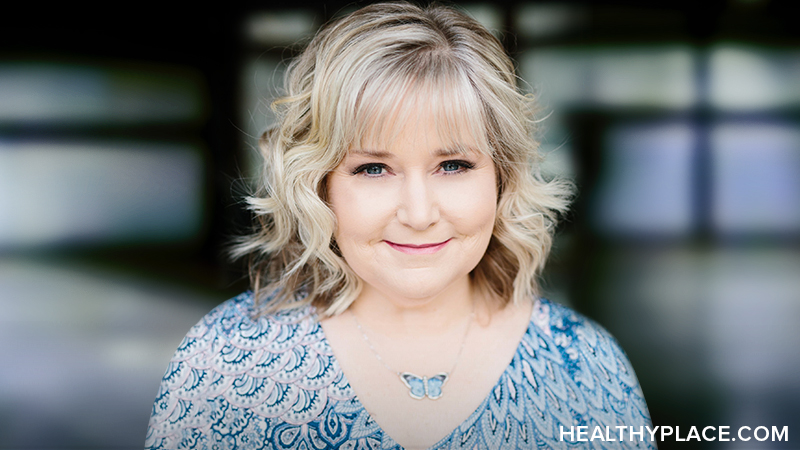 Hi, my name is Traci Powell and I'm thrilled to be joining HealthyPlace as a writer for Trauma! A PTSD Blog. Posttraumatic stress disorder (PTSD) has taken me to the darkest pits of despair but has also helped me find a strength I didn't know I had. I've discovered that through learning coping skills and understanding how trauma affects your brain and body, PTSD can be managed and even overcome.
Traci Powell's Trauma Journey
I was sexually abused by family members from the ages of four until 11. In addition, I grew up with an alcoholic father and my brother was a drug addict. For years, I plowed through life, always reaching for more and never stopping. It was my greatest coping mechanism and helped me avoid facing what happened to me. I became a nurse, then completed my master's degree and became a nurse practitioner. I built what by all accounts appeared to be a successful life -- two kids, a nice home in sunny Florida, and a good job. The problem was, on the inside I felt nothing like the person the world saw.
I passionately hated myself and was filled with intense shame, depression, and anxiety. On top of that, I shamed myself even more, because I couldn't leave the past in the past and just move on. I fought to stay as disconnected as I could from the emotions and memories of what happened to me. The problem was that also kept me disconnected from experiencing positive emotions and healthy relationships in the present.
Traci Powell Finds Her Authentic Self in Spite of Trauma
Eventually, my symptoms became unmanageable. I finally sought help and was officially diagnosed with PTSD in my 40s. With guidance from a dedicated trauma-informed therapist, I have been working on recovery ever since. My road to recovery has been a bumpy one, but I worked hard to learn coping mechanisms for dealing with flashbacks, depression, and anxiety. Now, traumas from yesterday no longer run my life today and I am learning who the real me is. I still have triggers that cause my PTSD to flare up, but I'm armed with the necessary skills and support I need to move through them.
Traci Powell Explains Posttraumatic Stress Disorder and Connection
Living through horrific traumas tends to make us disconnect from the world and from ourselves. Posttraumatic stress disorder tells us we aren't like "normal" people and we isolate. Connection with other survivors had a major impact on my recovery, helping me to finally find hope and feel truly understood and accepted. I hope that by sharing my story and recovery journey with you, you will also find connection and feel understood. I know how things can seem hopeless, but I also know healing really can happen, and I believe that we heal faster together. I look forward to sharing this journey with you.
APA Reference
Powell, T. (2018, October 4). Introduction to Traci Powell, Author of Trauma! A PTSD Blog, HealthyPlace. Retrieved on 2023, December 10 from https://www.healthyplace.com/blogs/traumaptsdblog/2018/10/introduction-to-traci-powell-author-of-trauma-a-ptsd-blog
Author: Traci Powell
Great to hear that you are in good place now and having a joyful life.
A truly important topic that many struggle with in silence. Your journey being shared, will help others to begin healing themselves. I am here to walk with you.
Great job Traci! Can't wait to do more healing with you!
Bravo Traci. I look forward to seeing your blog at Healthyplace.com. ?
Leave a reply