Raise Awareness of PTSD: Elizabeth Brico Says Goodbye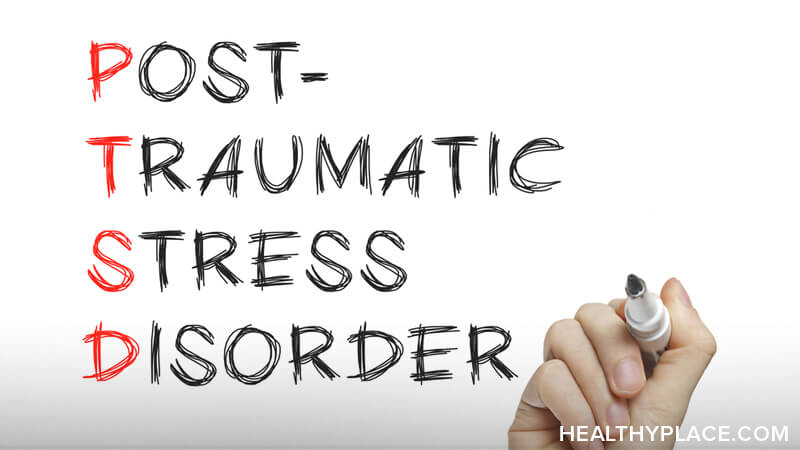 It has been an honor to share my experiences with posttraumatic stress disorder (PTSD) to help build a community and raise awareness of PTSD by writing for Trauma! A PTSD Blog, but the time has come for me to step away. Thank you so much for reading about my experiences and research on PTSD. Thank you for leaving your own experiences in the comments. I hope you will continue to read this and other blogs on HealthyPlace because they are a wonderful outlet for writers living with mental illness and a great way to reduce stigma and raise awareness of PTSD and other mental illnesses.
Raise Awareness of PTSD by 'Recovering Out Loud'
While sharing our experiences helps raise awareness of PTSD, it's okay to not feel ready to open up about your trauma history or your experiences living with PTSD. But if and when you feel ready to share, know that you're helping erase stigma. Every time you're honest--even when it's not pretty--you're humanizing PTSD and you're helping others living with this disorder understand that they are not alone in their feelings.
Often, we are urged to hide the darkness that we carry within us, but the truth is we all carry darkness in us. We all experience sadness, anger, pain, and even despair. We've been socialized to believe sharing these types of feelings is toxic, annoying, or humiliating, but the reality is that sharing your struggle allows someone else to feel okay about struggling too. Tess Sweet, a screenwriter and director in long-term recovery from opioid addiction, calls this "recovery out loud." I think if more of us recovered out loud, less of us would feel alone and ashamed about needing to recover in the first place.
Mental illness disability discrimination is a very scary reality that those of us living with PTSD and other disorders face on a regular basis. In fact, I am stepping away from writing this blog in order to focus on combating an aggressive case of disability discrimination in my life. The people who are engaging in this discrimination are trying to use my openness about my experiences with PTSD against me--even though my writing is both a way to help others recognize the inherent worth of their own experiences, as well as a coping mechanism. So, I have a parting request of you: If you feel comfortable sharing your experiences with PTSD, even the ones that feel dark, will you do it to raise awareness of PTSD? Will you help let the world know that it isn't harmful to sometimes feel overwhelmed or hopeless? Will you help show people who doubt us that we have value, even if we don't always recognize it?
Saying Goodbye
In my last video for HealthyPlace, I say goodbye and talk about the fact that it's okay to not be okay.
Thank you for all of your time and support. May we find the strength to raise awareness of PTSD in our healing from it.
You are worthy of love and respect.
APA Reference
Brico, E. (2018, July 4). Raise Awareness of PTSD: Elizabeth Brico Says Goodbye, HealthyPlace. Retrieved on 2023, October 4 from https://www.healthyplace.com/blogs/traumaptsdblog/2018/7/raise-awareness-of-ptsd-elizabeth-brico-says-goodbye
Author: Elizabeth Brico
your kitty in the background looks like the one who follows me everywhere I go! Thank you for your help.
Leave a reply