Anxiety Won't Go Away -- It Has No Expiration Date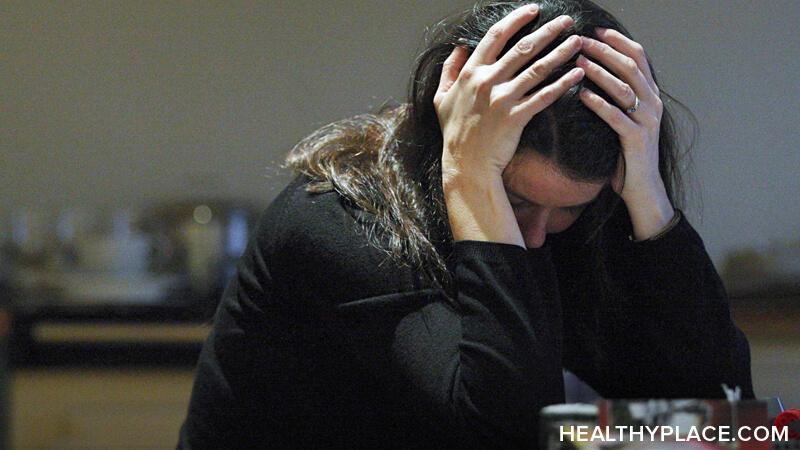 Something that I have learned about my anxiety is that it won't go away. It has been something that I have coped with since I was a teenager, possibly even earlier than that, and it is never going to go away. But there are things that I can do to lessen the effects of anxiety.
This is one of the reasons that it is so important to acknowledge that anxiety exists and that it is not just something you get over. When you live with an anxiety disorder, it is something that is always with you, although you can learn ways to cope and ways to help you manage your anxiety levels.
Why Anxiety Won't Go Away
I know that when I am experiencing anxiety, this is my body responding to stress or something that I fear. It should go away once I am no longer experiencing that stress and once my system calms down, but one of the problems I am aware of is that sometimes, it does not. Hence, I have chronic anxiety.
But I also know that my anxiety will never completely go away because of a few different factors. There are factors in my environment, my genetics, and other experiences that contribute to this being a chronic issue. So, what I can do is educate myself and be mindful of ways to cope. 
What to Do When Anxiety Won't Go Away
I've learned that since I live with anxiety, it is something of which I must always be aware. Even in situations where I don't think I need to worry, it is something that can sneak up on me and surprise me out of nowhere, and so it is best to be prepared.
Realistically, when you know anxiety is not going to go away, it is beneficial to know what you have control over and what you don't. Anxiety is often accompanied by this sense of being out of control, so managing what you can is often helpful. This includes having a plan for when anxiety happens. Here are some strategies to have in your plan that I've learned are most helpful for me:
Chronic anxiety doesn't expire and doesn't go away, but it can be lived with through self-awareness, support, and using strategies that help. If there are constant strategies you use, share them in the comments below.
APA Reference
Bermio-Gonzalez, R. (2022, June 21). Anxiety Won't Go Away -- It Has No Expiration Date, HealthyPlace. Retrieved on 2023, December 5 from https://www.healthyplace.com/blogs/treatinganxiety/2022/6/anxiety-wont-go-away-it-has-no-expiration-date
Author: Rizza Bermio-Gonzalez