Abusers, Narcissists and How to Deal with Them - Oct. 6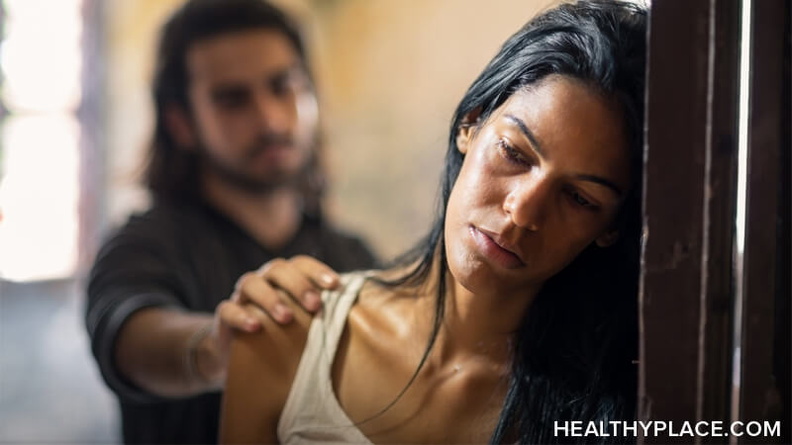 Abusers are predators. Many have an uncanny ability to portray themselves as caring individuals, pillars of the community. "At home, they are intimidating and suffocating monsters," says Sam Vaknin, author of Malignant Self-Love, Narcissism Revisited and our guest this coming Tuesday.
HealthyPlace.com is home to Sam's extensive website on narcissism and narcissistic personality disorder. On Tuesday, we're opening a new section of his site dedicated to abuse, abusers, and abusive relationships. A second section focuses on personality disorders. The two go hand-in-hand, as some abusers have a personality disorder. But according to Sam, both the abuser and his prey usually suffer from disturbances in the regulation of their sense of self-worth.
We'll be getting into the psychological profiles of abusers, how to spot an abuser before you get involved with him/her, and if you're already in an abusive relationship, you'll find out how to deal with your abuser and, specifically, the abusive narcissist.
APA Reference
admin (2009, October 4). Abusers, Narcissists and How to Deal with Them - Oct. 6, HealthyPlace. Retrieved on 2023, December 3 from https://www.healthyplace.com/blogs/tvshowblog/2009/10/abusers-narcissists-and-how-to-deal-with-them-oct-6
Author: admin
I'm coming from a 20 year marriage with a N.male - different problems but similar impact on my ability to function. It is soo important that you are able to function well and healthily for the sake of your children too. Don't underestimate your need for healing and support.
Your ex is probably very lonely but used to it and by now prob would find it hard to change and function normally. Read "Feeling Good Together" to realise how normal it is for some people NOT to want to CHANGE! You want change and for him to be better but you may have to accept that he doesnt want that. The hardest thing to accept is when other people do not want to change - but it is more common than you think. You have to come to terms with how you and your children have been affected and abused by this - how you have only existed as a part of his life; He wanted to live his life as he chose but have you around when he wanted.
His use of dopamine is because he cant live with himself but also allows him to adopt bad behaviour and then blame the dopamine. (My husband uses alcohol like this).
I'm on the end of the phone 07985 0292 04 and live in Bristol and South Wales.
How can one deal with the following: was married 30 years to N male with gambling addiction, some womanizing - (very recent divorce) + he used to practice medicine -
diagnosed with Parkinson's and over-medicates with dopamine. Effects of dopamine seem to produce a bad mania, pressured speech, hostile tone. He takes about 16 pills a day and his doctor allows that. In addition to the pre-existing Narcissism, he can get paranoid and stalk, survives on very little sleep, drives marathon sessions in car. Our children, now in 20's, worry quite a bit. I do, too. If he's approached on his behavior, he strikes out verbally, projecting, and accusing us of various things.
He cannot take responsibility for his actions - never did. Any advice will be helpful.
He is 60 - physically, he does what he chooses as long as the dopamine's on board.
Leave a reply