Do Alternative Treatments Really Work for Mental Health?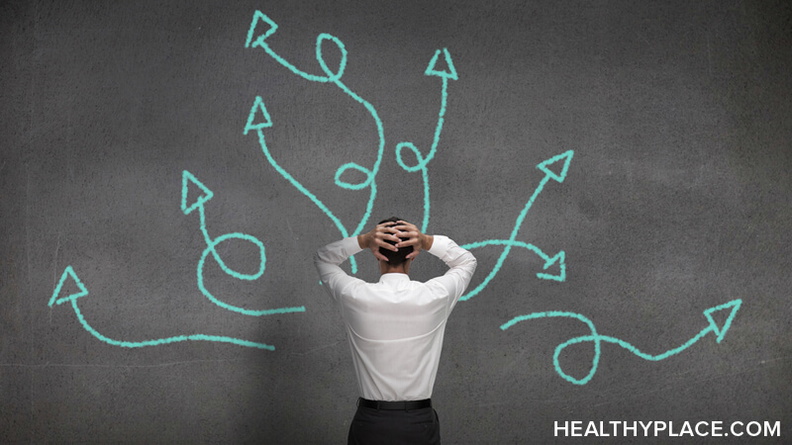 We get a lot of email at HealthyPlace.com every month. I mean thousands of emails. Besides answering emails to help people, I sift through them to gauge what's on people's minds. One topic that comes up frequently is alternative, natural, complementary treatments for depression, bipolar disorder, eating disorders, schizophrenia --- well just about every mental health condition out there.
A significant number of people who write us about alternative mental health treatments are interested because they don't like the side-effects of antidepressants, antipsychotics, antianxiey, or ADHD medications and are hoping that natural remedies, like herbs or supplements, or some alternative therapies such as neurofeedback or yoga will do the trick and relieve their unpleasant psychiatric symptoms.
As a rule of thumb, we usually point people to pertinent information on our site and encourage them to share that information and their concerns with their doctor. I guess it's not too surprising when they write back and say all their doctor believes in is psychiatric medication and psychotherapy. And that's the rub, says our guest on this week's HealthyPlace Mental Health TV Show.
Getting Doctors to Believe in Alternative Mental Health Treatments
Dr. Gerbarg isn't saying throw away the psychiatric medications. She maintains that based on 30 years of research and clinical experience, there are safe, effective treatments for a wide range of mental health challenges like anxiety, PTSD, depression, bipolar disorder, ADHD, and schizophrenia, as well as various medical conditions and that mental health patients can benefit from them.
Dr. Patricia Gerbarg is an Assistant Clinical Professor in Psychiatry at New York Medical College and a Harvard Medical School graduate (1975). Her research focuses on mind-body practices to enhance recovery from mass disasters, particularly the 9/11 World Trade Center Attacks, the Southeast Asia tsunami, and wartime events. She has lectured on integrative treatments in psychiatry at meetings of the American Psychiatric Association, the American Anxiety Disorders Association, the International Combat and Military Stress Conference, and many other medical conferences. She desperately wants to educate doctors in the U.S. about the value and effectiveness of complementary and alternative treatments in mental health care.
What About Alternative Treatments for Depression?
Unfortunately, De. Gerbarg's video interview is no longer available. Below is a different treatment professional giving her take on alternative treatments for depression. But you can get Dr. Patricia Gerbarg's award-winning book, How to Use Herbs, Nutrients, and Yoga in Mental Health Care. The book is written for consumers and clinicians. Dr. Gerbarg says it "presents research evidence and guidelines for Integrative Treatments, inexpensive solutions that give the best results with the fewest side effects." A guide to finding high quality supplements is included.
Dr. Gerbarg is also offering our viewers her free newsletter on Integrative Psychiatry available by signing up on her website.
APA Reference
Amanda_HP (2010, January 20). Do Alternative Treatments Really Work for Mental Health?, HealthyPlace. Retrieved on 2023, October 4 from https://www.healthyplace.com/blogs/tvshowblog/2010/01/do-alternative-treatments-really-work-for-mental-health
Author: Amanda_HP