Combat PTSD with Depression Increases Anger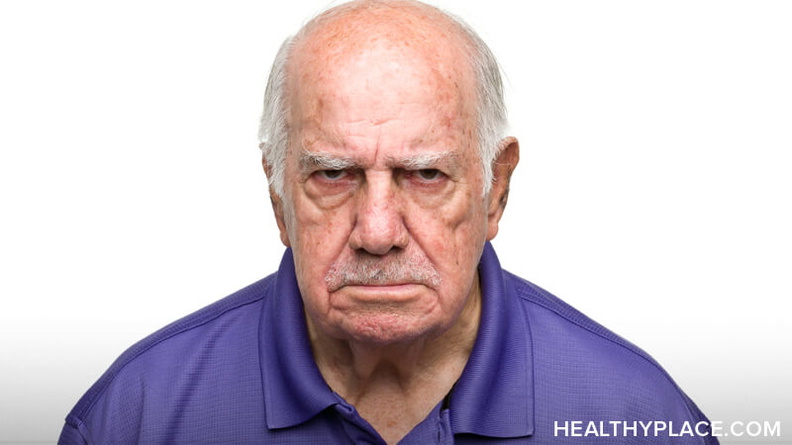 A new study investigates the possibility that when combat posttraumatic stress disorder (PTSD) and depression occur together, this increases anger in veterans. This actually makes sense as veterans with combat PTSD often experience increased anger. Additionally, anger has been found to be an aspect of major depressive disorder, for many. Therefore, anyone who suffers from both depression and combat PTSD could, quite reasonably, experience increased anger.
Combat PTSD and Depression
People in the military deployed in Operations Enduring Freedom (OEF) and Iraqi Freedom (OIF) have higher levels of combat PTSD than in their older veteran counterparts. Among younger veterans, rates of PTSD have been found to be over 20% in one study (greater percentages have been found in other studies).
And among treatment-seeking veterans of OEF and OIF who have PTSD, more than half also have comorbid (co-occurring) major depressive disorder. This means, then, that of the younger veteran population, more than one-in-ten, suffer from both depression and combat PTSD making this comorbidity a serious issue leading to more specialty care needed, more outpatient visits and higher mental health care costs.
Combat PTSD, Depression and Increasing Anger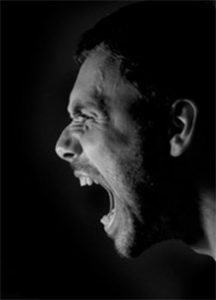 Anger can include interpersonal conflict, self-harm and violence. And, even in the general veteran population, anger has been found to be an issue. When 18,305 soldiers were studied over the course of a year after returning from combat in Iraq, researchers reported that:
40% experienced physical eruptions of anger reactions
More than 30% threatened someone with physical violence
More than 15% got into a physical fight
The new study, Anger Intensification With Combat-Related PTSD and Depression Comorbidity by Gonzalez et al specifically outlines the issues with anger in veterans with PTSD and depression. This study was of 2,077 veterans of OEF/OIF. In this study, an amazing 45% of veterans assessed positive for PTSD and of those, 72% also met the screening criteria for major depressive disorder. (I should note that these were screenings and not records of official diagnoses.) PTSD and depression occurred together more often than either one occurred alone. This study confirmed that increased anger was seen in those with combat PTSD with comorbid depression when compared with veterans with either depression or PTSD alone, as is suicidal ideation. Moreover, those with both PTSD and depression were found to want to harm someone in greater numbers than in those with PTSD alone.
What Does PTSD, Depression and Increasing Anger Mean for Veterans?
A previous study recommended that: "providers should screen for anger and aggression among Iraq and Afghanistan War veterans who exhibit symptoms of PTSD and incorporate relevant anger treatments into early intervention strategies."
Taking this additional research into account might warrant additional anger screening for veterans with major depressive disorder and, especially, those with depression and comorbid PTSD. Additional research shows that those with PTSD and anger may abuse their partners, an additional concern for which to watch.
However, what we know is that PTSD and anger is responsive to treatment, primarily exposure-based therapies, and there is reason to hope that this type of therapy would also work in those with combat PTSD and comorbid depression who experience increasing anger. This type of evidence-based therapy is currently offered by the Veterans Affairs healthcare system.
You can also connect with Dr. Harry Croft on his website, Google+, Facebook, and Linkedin.
APA Reference
Croft, H. (2015, May 13). Combat PTSD with Depression Increases Anger, HealthyPlace. Retrieved on 2023, December 3 from https://www.healthyplace.com/blogs/understandingcombatptsd/2015/05/combat-ptsd-with-depression-increases-anger
Author: Harry Croft, M.D.
I have a dual diagnoses of Bipolar II and PSTD and BPD. I imagine this is hard for anyone to undrstand ( Me,most importantly) I cannot seem to get over the PSTD..I jump and am startledby noises, even light ones. I isolate, and question why I amhere. I see a Therapist, phyc and take med's. Not on anything heavy, I beleive with all my heart I can find my way out of this dark place. In 2008 I found my father, he had blown thleft side of his head off.. No eyes..It haunts me. I am now being evected from my apt. because I told th manager I had PSTD and just wanted quite and no drama. Instead, The owner hassent me a evection notice using the fact thatI do not have rental insurance..Is this what my life is going to be? I mooved 1200 miles from my Southern town, to liv on the coast of Maine..I thought I would heal. Ifel at the age of 47,my lif is over. Hopelss is right.
Leave a reply