Holiday Guilt and Loneliness for Estranged Abuse Victims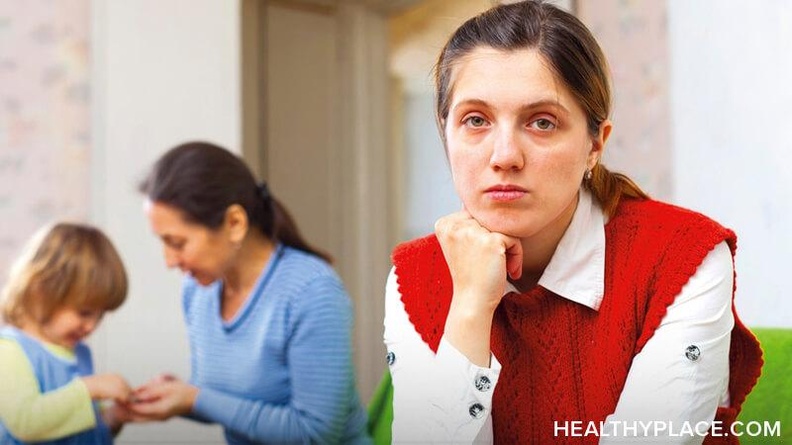 The holiday season can bring feelings of community and love, but for many estranged verbal abuse victims like myself, it's a reminder that there are family members who are no longer part of their lives. Avoiding a verbally abusive situation benefits the individual but can also bring emotions of loneliness and exile with estrangement. 
Estrangement Brings Guilt for Abuse Victims
Choosing to preserve your mental health is a necessity. However, it can bring a great deal of guilt, especially when others on the outside don't understand the entire situation. Some individuals may even criticize your decision to avoid being the subject of further abuse. 
Some common ways people will bring guilt to an estranged verbal abuse victim include saying things like: 
You only have one mother, father, brother, sister, etc.
You will regret not having a relationship once they're gone.
Family is the most important thing, and you should do everything to preserve that relationship.
Blood is thicker than water.
While many of these statements are correct in healthy relationships, they are not applicable in unhealthy verbal abusive circumstances. Unfortunately, I've faced multiple instances where someone has tried to coerce me into maintaining an unhealthy relationship with my abusers. Although these individuals may think they have my best interests at heart, they cannot fully understand how these pleas bring feelings of guilt for trying to give myself a safe space. 
Estranged Abuse Victims Deserve Healthy Relationships
Everyone deserves to have happy, healthy relationships. But unfortunately, not everyone will have that from their parents, siblings, or other family members. It takes effort and strength to realize when a relationship is unhealthy and break free for a better life. 
It took me many years to believe that I deserved to be treated in a way that wasn't verbally abusive. Then, I had to slowly adjust my mindset from what I was missing to what I should look for in others. 
No one should try to guilt you into maintaining an abusive relationship, regardless of how they are connected to you biologically. Instead, you have every right to seek out healthy connections with people who understand and support you. Once I realized this, I began to surround myself with my new family, friends, and loved ones who cared for me and wanted what was best for my life. 
And on days when I regress and feel guilty about my choices, I remember to look at those who love and support me now. I have my circle of people there for me and fill the roles of those no longer in my life. And I hope that you can also find your healthy connections even after suffering verbal abuse. 
APA Reference
Wozny, C. (2022, December 1). Holiday Guilt and Loneliness for Estranged Abuse Victims, HealthyPlace. Retrieved on 2023, September 30 from https://www.healthyplace.com/blogs/verbalabuseinrelationships/2022/12/holiday-guilt-and-loneliness-for-estranged-abuse-victims
Author: Cheryl Wozny