Why I Share My Abuse Story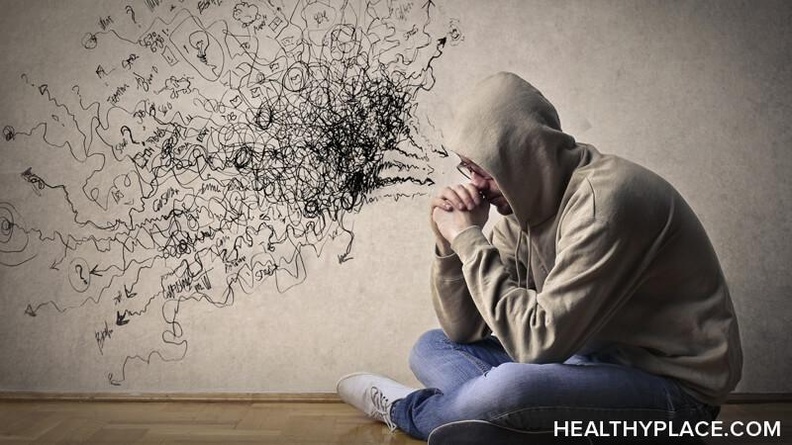 Until only a few years ago, I had no idea how difficult my life would become once I started sharing my story of being a victim of abuse. Although some people close to me already knew some basic information, I kept most of the details to myself. However, as I began my healing journey, it became more necessary for me to share my abuse story so I could move forward and leave my past behind me. 
Sharing My Abuse Story to Begin Healing 
There are many unique ways to heal from verbal abuse, and there is no right way to proceed. However, some methods that worked for other individuals didn't work for me as I started therapy and began my journey to a better life. Thankfully, a couple of methods I found beneficial included journaling and telling others of my story. 
Unfortunately, not everyone agrees with how I dealt with my past. Previously, I had heard about victim-shaming and victim-blaming. Still, I had never realized how toxic this behavior was or how prevalent it could be, even from my friends and family members. 
I've found the best way for me to heal is to communicate. I express my thoughts and feelings. I talk about my worries and fears. I share my mistakes and challenges with others. If I did not talk or share, it is possible I could still heal, although it may have been a longer healing process than this. 
Sharing my abuse story provides me with different benefits, including: 
It helps me to work through my past experiences.
It allows me to compare my current circumstances to the past to make better choices. 
It may help someone else. 
Working Through My Past 
Until I started sharing my abuse story, my experiences belonged just to me. They festered inside my mind and often came back to haunt me in present-day situations to tarnish new experiences, leaving me with similar feelings of neglect, abandonment, anxiety, and fear. 
Once I was more open about my past, I had nothing to hide. Although, this meant I made myself vulnerable to criticism, which worsened my anxiety. There was a point when I felt like keeping quiet about my abuse would have been better since I had to relive the rejection, abandonment, and hate all over again, decades later. 
Making Comparisons 
As I learned the difference between unhealthy and healthy relationships, I compared my past experiences to today's situations. My history and the desire to have a better, safer, and more stable life drives my motivation to make better choices in relationships with friends, family, coworkers, and other acquaintances. 
Helping Someone Else
There are many variations to this simple quote.
One day you will tell your story of how you overcame what you went through, and it will be someone else's survival guide. -- Brene Brown1
As a survivor of abuse, I would tell myself that if my painful past could help someone else, then living through the backlash of speaking out would have been worth it. 
I learned this had happened only a few weeks ago. After speaking out for over three years, I received a private message from a reader who showed me their vulnerability and reached out to me for guidance. This individual was suffering from many side-effects of verbal abuse and was completely unaware that they were not the problem. However, after reading one of my previous posts, they realized how a toxic relationship had affected their life. 
Each week I sit down to share a little more about my past, my present, and how I struggle as I move forward to heal from abuse. I never know how many people take my words to heart or disregard what I say, but I still continue on. At that moment, I felt deeply thankful that my ability to share some of the darkest parts of my past was helpful to others reading these posts. 
It is a normal reaction to be scared or anxious if you want to share your personal story. Therefore, you can take the path you feel is right to heal, and if it means talking about your abuse, you have every right to share it with others. Your abuse story could help someone someday. 
Source
Brown, B. (n.d.). Fantastic Quotes (and where to find them). From the Experts Mouth. https://fromtheexpertsmouth.com/fantastic-quotes/
APA Reference
Wozny, C. (2022, June 2). Why I Share My Abuse Story , HealthyPlace. Retrieved on 2023, December 7 from https://www.healthyplace.com/blogs/verbalabuseinrelationships/2022/6/why-i-share-my-abuse-story
Author: Cheryl Wozny
Bless you and thankyou for finding the courage to share. It is indeed also part of my healing journey and you write with great insight.
Leave a reply