Remote Work: 3 Tips to Handle Depression When Working Alone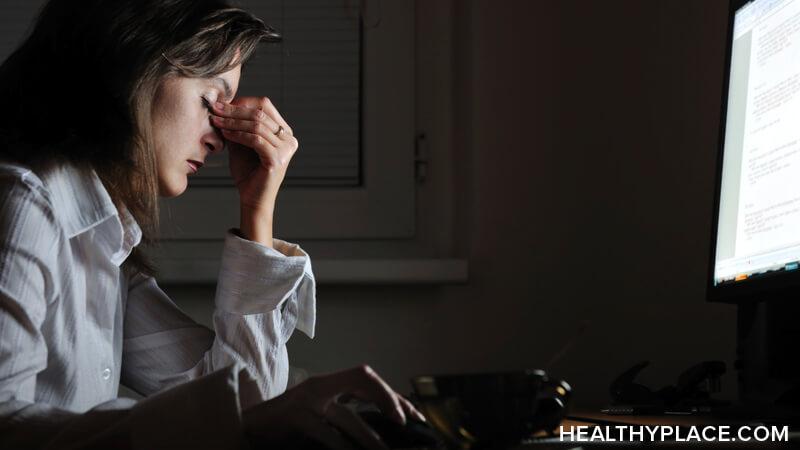 Since last month, many of us have been working remotely from home due to the COVID-19 pandemic. While this has proven that many jobs can be done remotely, there's one major mental health issue that office-goers are facing today: depression.
Yes, despite being unshackled from mind-numbing commutes and fitted formal wear, folks used to the nine-to-five routine are feeling depressed and unmotivated. Besides the obvious fact that we are smack in the middle of a pandemic, one of the main reasons behind this is loneliness.
Remote work has made some people with office jobs feel isolated and cut off because unlike before, they cannot socialize with their coworkers. My conversations with office going friends in different parts of the world all have one thing in common -- social distancing has caused depression. I was surprised to learn that even those who have never experienced mental health issues are feeling blue these days.
Luckily, my ample experience with depression and remote work has helped me come up with ways to manage loneliness and depression. Here are my tips on how you can deal with depression while working solo.
How to Deal with Loneliness and Depression While Working Remotely
1. Create a New Schedule -- And Try to Stick to It
Irrespective of whether you live by yourself or in a full house, you need to come up with a new schedule that works for you. For example, if you are having trouble falling asleep, you might try waking up a little late instead of your usual time. Isn't it better to start work a little late than be sleepy all day?
Having a fixed routine in place will help you feel more in control of your life, thus helping reduce the helplessness that comes with and worsens depression. There will be days when you will not be able to stick to your schedule, and that's okay. Be kind to yourself. You can always try again tomorrow.
2. Come Up with Creative Ways to Stay Connected with Coworkers
While your team is probably using standard tools like Slack and Zoom to stay connected, who says you cannot use alternatives as well? If you are on friendly terms with your coworkers, why not have virtual lunch and coffee breaks together? Using your smartphone to make a group video call can make for a fun, relaxed experience, especially if you are only calling your work friends.
To keep things interesting, you can give them a tour of your work area(s), introduce them to your pet, share your favorite memes, travel virtually, etc. As long as you tap into your fun side, you will find ways to keep your communication engaging and humorous. 
3. Take It One Day at a Time
If you sit down and think that you have another month or more before life returns to normal, you will naturally gravitate towards depression. To prevent that, live life one day at a time. Concern yourself with just getting through your day. And the next day, do it again.
This one-day-at-a-time strategy has helped me deal with crippling depression and I am sure it will help you too. Remember, no matter how hard it gets, every situation in life is temporary and nothing lasts forever. Keep that in mind as you press reset at the start of each day and you will feel your depression lifting.
APA Reference
Shaikh, M. (2020, April 8). Remote Work: 3 Tips to Handle Depression When Working Alone, HealthyPlace. Retrieved on 2023, December 6 from https://www.healthyplace.com/blogs/workandbipolarordepression/2020/4/remote-work-3-tips-to-handle-depression-when-working-alone
Author: Mahevash Shaikh
These tips were really helpful especially taking one day at a time. People often forget that work from home also means taking care of yourself and your family members in these tough times.
I also agree with the second point. This is the best time to use all the tech we have at disposal and stay connected.
Glad you found them helpful, Nikhil.
Exactly :)
For a serious planner like me, living one day at a time is not going to be easy. But if it helps me deal with anxiety and depression, I am going to try my best to embrace this.
That sounds tough, Ashish. However, I think you'll be surprised at how well you can adapt to change. We are resilient beings, after all. All the best! :)
Leave a reply