Depression Takes Over: Productivity, Guilt, and Shame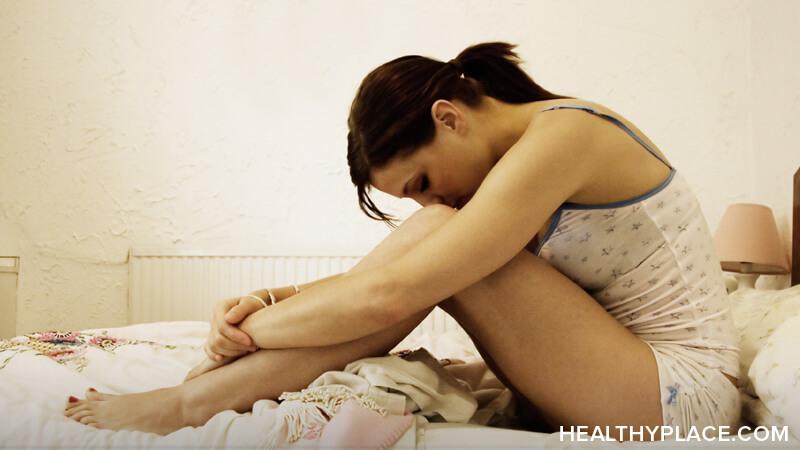 Sometimes, it is impossible to function due to depression, let alone be productive. While many of us will try to push through such a period, this month showed me that it's okay to give in to depression and just be. Sometimes, depression takes over.
Stressful Life Events May Worsen Depression
If you have clinical depression like me, stressors like falling sick or having conflicts with loved ones may worsen depression. In my case, a torn ankle ligament was to blame. Due to it, I had to wear a cast on my foot for the first time in my life. Needless to say, the quality of my everyday life deteriorated.
Although my disability was temporary, it was significantly painful. And within a couple of days, I noticed that it made me feel bluer than usual. The cumulative result was that my productivity fell sharply, and this made me feel guilty. At the end of my first week, I also began to feel ashamed for being unable to function as usual.
I had long prided myself on having a high tolerance to physical pain, and it was embarrassing to accept that this was no longer the case. After a few days of feeling sorry for myself, I decided to change the narrative. 
It's Okay to Let Depression Take Over Sometimes
After some contemplation, I realized that I needed to put down my weapon. After all, many of my days primarily involve fighting depression in order to be a functional human being. No war goes on forever, even if it's the good kind, like the war on drugs. I decided to give myself a break and stop standing up to depression.
Accepting that I would be unproductive and cranky until my ankle healed and was cast-free made the next few weeks more bearable. I stopped worrying about unfinished items on my to-do lists. Instead, I shortened my to-do lists so much that I usually ticked off everything on them. And I still had ample time to take depression naps, read, and watch movies. What's more, I barely felt guilt or shame. 
Unproductivity Is Followed by Productivity
Last Saturday, I visited my doctor to get my cast removed. After he examined my ankle, he told me it was healed and gave me some medicines. Being able to walk without restriction or pain boosted my mood, and come Monday, I was able to function as usual. If I had kept pushing myself to work instead of choosing rest, I am sure I would not have gotten into a productive headspace. Sometimes, it's best to accept our depressed state and wait for time to move us into a happier state. After all, nothing lasts forever. 
APA Reference
Shaikh, M. (2022, February 25). Depression Takes Over: Productivity, Guilt, and Shame, HealthyPlace. Retrieved on 2023, September 22 from https://www.healthyplace.com/blogs/workandbipolarordepression/2022/2/depression-takes-over-productivity-guilt-and-shame
Author: Mahevash Shaikh
Yes, too often we beat ourselves up for not accomplishing much when we're depressed (at least I do). When I let myself rest, set more realistic expectations, and celebrate the small things I did manage to do, I feel much better!
Leave a reply