List of Best Foods for Fighting Depression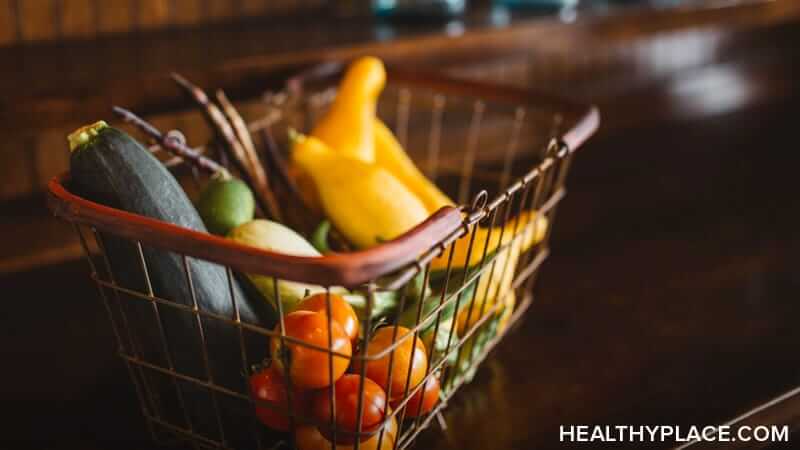 There are specific foods that fight depression. If you're looking for a list of the best foods for fighting depression, we've got it.
How Foods Help Fight Depression
The link between diet and depression is strong. Depression and nutrition go together like peanut butter and honey on whole grain bread. Nutrition is so vital for the brain that diet has become a key component of a plan to manage and overcome depression. There are a lot of foods that fight depression by either preventing it in the first place or improving and managing the symptoms of depression once it sets in.
The problem is that there are obstacles to healthy eating when you have depression. Depression makes decision-making and concentrating difficult, which interferes in meal planning and preparation. It's easy to fall into a rut of eating the same thing, which limits the range of nutrients you give your brain and body. When living with depression, people often skip meals or reach for processed, packaged foods (foods that cause depression or contribute to it) because it seems like the easiest option.
To help you recover the mental health that you want, we've made this list of foods for fighting depression. It is broken down by nutrients that have been scientifically proven to help the brain recover from depression, and specific foods are listed in each category.
Best Foods for Fighting Depression
Nutrients That Nourish the Brain, Counter Depression
The brain needs many different nutrients to function properly. In order to avoid or overcome depression, it needs these specific nutrients:
Complex carbohydrates
Protein
Good fats (Omega-3 fatty acid)
Vitamins
Minerals
Foods That Fight Depression: Complex Carbohydrates
Complex carbohydrates (as opposed to the simple carbs such as refined flour and sugar) provide fuel and energy. Carbs boost mood, too. Examples of good carbohydrates for depression are
Whole grains
Fruits
Vegetables
Legumes
Avoid refined foods like white flour, simple sugars, and foods like breads and pastas made from such ingredients. Processed carbohydrates lack nutrients, plus they are burned too quickly by the body so that we have an energy spike followed by a crash. The brain operates by the principle "slow and steady wins the race." Try using natural and healthy foods for depression and you should notice a difference in your mood.
Foods for Fighting Depression: Protein
Protein is essential for a depression-free brain. Proteins (amino acids) are what create neurotransmitters like serotonin; too little serotonin in the brain is linked to depression. To boost serotonin as well as energy levels, consume healthy proteins daily. Good sources of protein include:
Beans
Peas
Lean meats
fish
Low-fat cheese
Milk
Yogurt
Soy products
Foods That Fight Depression: Omega-3 Fatty Acids
Good fats are among the best foods for depression because the brain needs them to function properly. Getting enough good fats goes a long way in managing depression symptoms, too.
Getting the right kind of fat in your diet is important. Saturated fats and trans fats are unhealthy types of fat. Fats considered "good" are Omega-3 Fatty Acids. You can find omega-3s in foods such as
Fish (especially fatty fish like salmon, herring, anchovies, and sardines, for example)
Nuts
Avocado
Olive oil
Foods For Fighting Depression: Vitamins
All vitamins are important for healthy brain and body functioning, of course, but certain vitamins, in particular, are good for depression. The B vitamins, antioxidants, and vitamin D are known to help the brain and fight depression.  The following foods are great sources of these depression-helping nutrients.
B vitamins:
Eggs
Fish
Lean meat
Nuts
Legumes
Whole grains
Dairy products
Broccoli
Carrots
Peas
Spinach
Dark green, leafy vegetables
Asparagus
Squash
beans
Potatoes
Avocados
Dates
Peaches
Blackberries
Strawberries
Oranges
Pineapples
Antioxidants—beta-carotene:
Carrots
Broccoli
Collard greens
Spinach
Pumpkin
Sweet potato
Apricots
Cantaloupe
Antioxidants—vitamin C:
Broccoli
Peppers
Potatoes
Tomato
Grapefruit
Strawberries
Blueberries
Antioxidants—vitamin E:
Wheat germ
Nuts
Seeds
Vegetable oils
Margarine
Vitamin D:
Foods for Fighting Depression: Minerals
Minerals are elements needed by the brain and body. Deficiencies in the minerals magnesium, calcium, selenium, and sodium can lead to depression. These minerals are important in the functioning of serotonin and help increase energy and improve mood. Food sources are varied.
Magnesium:
Whole grains
Dairy
Fish and other seafood
Lean meats
Nuts (especially almonds)
Seeds (especially pumpkin)
Legumes
Lima beans
Avocados
Spinach
Bananas
Wheat germ
Calcium
Dairy
Seafood
Broccoli
Green beans
Spinach
Selenium
Whole grains
Nuts
Beans
Seafood
Lean meats
Sodium
Found in nearly every food
Little need to add salt to foods
These foods are all readily available. Having a selection of brain-healthy foods from the foods for fighting depression lists and eating them throughout the day, every day, can help you fight depression and feel good physically and mentally.
APA Reference
Peterson, T. (2021, December 30). List of Best Foods for Fighting Depression, HealthyPlace. Retrieved on 2023, November 30 from https://www.healthyplace.com/depression/food-and-depression/list-of-best-foods-for-fighting-depression
Last Updated: March 25, 2022