Alcoholism Relapse Prevention Not Just for the Alcoholic
Alcoholism relapse prevention is an important part of recovering from active using whether it is alcoholism or another type of addiction. Any person who has entered any type of drug or alcohol treatment center or twelve-step program will have at least a general idea of what this alcohol relapse prevention program looks like for them. This plan might include the activity of doing a daily inventory to keep an eye out for increased irritability or other red flags that will help them know they are at a high risk of using again. This way they can reach out for help or increase their recovery efforts before it's too late.
Family of Alcoholic Needs Relapse Prevention Program Too
Families and loved ones of an alcoholic or addict also need a relapse prevention plan and this is one key element that is missing in many recovery programs.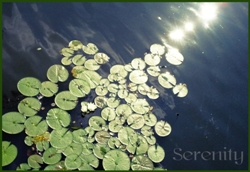 Oftentimes, the family forgets the tools they learned and healthy responses they could choose because they don't have to actively practice them when the alcoholic or addict has been successfully sober for any length of time. (Read: How to Deal with an Alcoholic) But if the sobriety starts to slip, unhealthy coping habits can also rear their ugly heads and before anyone realizes it, the entire family can be back into a state of dysfunction. An alcoholism relapse plan for everyone involved in this equation is a crucial part of assuring this doesn't happen.
Relapse Prevention Plan for Family Members
A relapse prevention plan for family members could include making sure to maintain healthy boundaries and to continue to monitor how they respond to their loved one in recovery, even if the loved one has years of sobriety under their belt. It might also include doing their own daily inventory to keep an eye out for unhealthy coping responses. When family members have this type of plan, they will be better able to tell if their loved one is at risk for relapsing and they can reach out for the help and support they need to assure that the family remains functional.
An alcoholism relapse prevention plan for the family will offer the person in recovery a greater opportunity to catch their own relapse before it happens. It will also keep the rest of the family healthy and sane in the event that their loved one chooses to no longer pursue his or her own sobriety. If you need help creating a relapse plan, contact your local treatment recovery center or twelve step program such as Al-Anon or Alateen for more information.
Additional alcohol addiction, alcoholism articles here.

This article was written by Tracy Morrow, a Personal Life Coach with certifications specializing in Conflict Resolution, Energy Psychology and Analysis/Evaluation of Emotional Issues. Her work includes assisting those in recovery or who have loved ones in addiction recovery develop new habits and work through issues caused from using. Visit her at Inspir3.com to learn more.
To be a guest author on the Your Mental Health Blog, go here.
APA Reference
Author, G. (2013, January 14). Alcoholism Relapse Prevention Not Just for the Alcoholic, HealthyPlace. Retrieved on 2023, December 5 from https://www.healthyplace.com/blogs/yourmentalhealth/2013/01/alcoholism-relapse-prevention-not-just-for-the-alcoholic
Author: Guest Author