Overcoming PTSD with Self-Kindness
Self-kindness was never a coping strategy I had, even with my posttraumatic stress disorder (PTSD). Remaining 'busy' likely had a lot to do with having had a satisfying career. Many people who've experienced a traumatic event can understand the sentiment of keeping their minds occupied and off of their agonizing memories with tasks; when their lives abruptly change, things can feel unmanageable. I'd practiced medicine for 25 years and then survived a car crash, suffering multiple, life-altering injuries. My concerted efforts to practice medicine being unsuccessful meant that I had to retire and simply accept my disabilities.
This was devastating. The traumatic memories from childhood and the crash and its aftermath were overwhelming. There was no way to merely work it all away, which had been my typical strategy, as well as work having been my identity for years. I experienced a major depression after repeatedly telling myself with astonishing certainty, that "I am a failure."
Overcoming PTSD Required Combatting My Dysfunctional Thoughts
It required substantial effort to replace these thoughts with more realistic ones and to be persistent. I discussed this with my therapist, and after integrating tips from a reliable self-help book, I was able to combat these dysfunctional thoughts; the depression finally began to lift and with a lot of patience my functionality returned. Controlling our thoughts and realizing that we can help ourselves are powerful skills.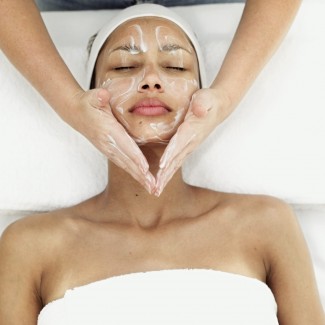 Pushing repetitive situations into diverse ones and paying attention to what feels more, and even less, comfortable is promising. It has often seemed attractive to venture out only when necessary and I determined a healthier strategy was varying routines and determining how I felt. For example, if I'd travelled to the store, I'd quickly go and return home. I began to bring my dog, and added a trip to her veterinarian for a friendly visit. As a result of this diversifying, we've discovered that she's no longer anxious about office visits and I feel better mood-wise when we travel more frequently.
Self-Kindness and Maintaining Emotional Stability
Also, I looked objectively at the past and considered what I was legitimately struggling with a few years ago as far as making peace. That's made a difference more so than mentally beating myself up, which was not productive, doesn't motivate me and serves to precipitate depression. Paying attention to that "inner critic" and being kind with my thoughts has made a remarkable difference in how I feel. Coming to some peace with my disabilities and new identity through self-kindness and the comprehension that the plaguing memories are not reality has been healing. An emotionally healthier life has also become more about simplicity and mindfulness, depending upon the situation, cliché as it sounds.
Self-kindness has been of paramount importance. Although this doesn't change the reality of my disabilities, being patient and kind in my thinking has been the most helpful strategy in maintaining emotional stability over time.
This blog article was written by:

Michelle R. King, M.D. is a retired psychiatrist. She is a participant and writer for Doggonesafe.com. Dr. King resides with her dog, Bodhisattva and she provides writing and editorial assistance since retiring from medicine. Her interests lie with training and care of canine companions, mindfulness, horsemanship, medical ethics, and issues relating to the handicapped. She is currently working on a manuscript for publication. You can find Dr. King on Facebook.
To be a guest author on the Your Mental Health Blog, go here.
APA Reference
Author, G. (2014, March 5). Overcoming PTSD with Self-Kindness, HealthyPlace. Retrieved on 2023, December 11 from https://www.healthyplace.com/blogs/yourmentalhealth/2014/03/overcoming-ptsd-with-self-kindness
Author: Guest Author
Thank you for your comments, Ms. Flaada. A great way to speak back to that internal critic is also with a compassionate voice, as well. It's been there with us to keep us safe.
As I continue my healing with therapy and learning to stop the internal critic...challenging the truth of those beliefs...my life is moving closer to acceptance and peace. It's good to see perseverance modeled with such a will to find a different path in life, yet one that is as rewarding, and possibly even more meaningful, for the understanding of the human experience.
I thank Dr. Michelle King for sharing her journey with us and letting us know that there is always a different fork in the road that just might be the one we were meant to take for our life's purpose.
Leave a reply