Do Goodbyes Freak You Out?
All things are transient. This is neither good nor bad. Or, both good and bad. There are things that we love and have in our life that could end, giving us a sense of loss. However, this feeling of grief is also transient.
Things are changing for us constantly everyday. Most of it goes unnoticed and much of it is for our betterment. We handle it constantly and well. It is when a change "feels" out of our control that we feel afraid that we can't handle it and panic. No matter how nonsensical, the Anxiety convinces us we will go off some metaphoric cliff, n'er to return.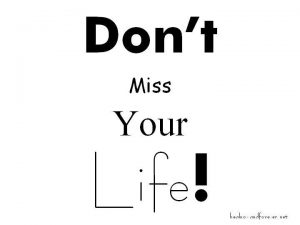 This is when we can remember the skills we use every other time. Skills in planning and problem solving that we all have. Skills in connecting to others, asking for help, trying something new. Skills in not letting it consume us, appreciating the good things, and not taking things for granted.
And knowledge that we will be OK no matter what.
We can concentrate of on the loss of a goodbye, or the great things we got out of the relationship.
Goodbye
It is time for me to move on from my role as anxiety blogger from healthyplace.com. It has been a wonderful time interacting with so many readers from around the world. I am very sad to say goodbye as it will be a deep loss in my life. Your kindness has filled me up with gratitude. It fed my soul to be able to give people hope that they can feel better. It has taught me so much and honed my writing and explaining skills. I am sooo glad healthyplace picked me for the job and gave me unending support!!
However, my life is calling me to use my time in a different way and I am overjoyed to be taking this step. My energy will be used creating new resources for people with anxiety on my home website, engaging in heart-centered activities, and organizing live retreats. I am not gone, you can always find me online.
Heal Now and Forever Be In Peace
Twitter@JodiAman
Facebook: Heal Now and Forever Be in Peace

My grandfather used to say, "Never say goodbye, it is too final. Say 'So long' or 'See you later.'" So long was adapted into English from the Arabic word, "Salaam" meaning peace. It's not over: there is always time and space to see you later! There can be peace in our hearts then, and now!
Don't stop believing!
Big love,
Jodi xoxo
APA Reference
Lobozzo, J. (2013, October 17). Do Goodbyes Freak You Out?, HealthyPlace. Retrieved on 2023, September 26 from https://www.healthyplace.com/blogs/anxiety-schmanxiety/2013/10/do-goodbyes-freak-you-out
Author: Jodi Lobozzo Aman, LCSW-R
Thank you so much for your site. I've recently lost 2 cats who have been with me for, one over 16 years and the other was about 12 and ill but was tragically hit by my friends car causing us to put him down sooner than we hoped. And it also triggered my PTSD since I heard and witnessed it. Then 2 days later my cousin (much older and ill too passed from cancer). This all happened in a weekend. Along with my mother getting into a5 car pile up that had her grand kids in the car, thank goodness no one was truly inured other than a mild rash from a seat belt on my niece. This has helped me to think better on how I don't deal with loss well at all. My own mother loses time, though has no diagnosis of any problem. I think there is some family depression that no one talks about until a nervous breakdown happens or something brings it up. But, I've never coped with any kind of loss well since I can remember. Even breakups . But, another word to add there is Shalom. The Hebrew greeting, which also means peace. I've found that to be very beautiful too.
so thank you again for what you wrote.
~Dani
Hi Danielle,
I think Jodi would be please that you liked her post. Because she is no longer writing for HealthyPlace, she is unable to respond to comments. As you clearly know well from your own life, loss is hard to adjust to. I like your use of the word Shalom here. It is beautiful, and finding peace is possible. Thank you for sharing that with other readers.
I hate goodbyes. It is always painful even when saying it to people I'm happy to be away from. Like your grandfather, I'd rather say "see you later". The only thing that makes it less painful is to have a planned new meeting.
This blog has been so useful. I could learn from every single post. Thank you so much for all the help.
See you on heal-here.com! Love you.
I will be there!! I will give the same info!
My first reaction:
NNNNNNNNNNNNNNNNNNNNOOOOOOOOOOOOOOOOOOOOOOO!!!!!!
My second and third reactions were similar, with the addition of tears.
I want to be happy for you, I AM happy for you, but your presence on HealthyPlace was a reassurement of someone who knew my language.
ORDER - DISORDER - CHANGE
The Gospel Way of Learning.
I wish you many blessings and success in your new role. I know God has good plans for you, Jodi.
Peace, Joy, and Love, be with you.
Patricia
Thanks Patricia!
I am so sorry darling. hope you'll viist me at my home website! Love and hugs to you. I swear you will not lose me! xoxox
Leave a reply