When Mindfulness Doesn't Calm Anxiety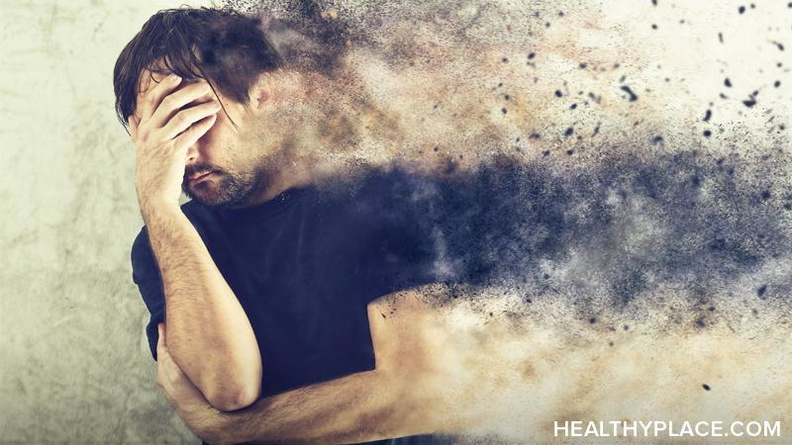 Mindfulness is an amazing tool for all types of anxiety. Except when it isn't. Wait. What? Mindfulness is touted, rightly so, for its ability to lower blood pressure, reduce the amount of stress hormones in the blood, relax tense muscles, quiet racing thoughts, and soothe roiling emotions. Experts from all disciplines, from the sciences to the spiritual, offer solid evidence of the ability of mindfulness to decrease anxiety. Yet there are times when it does more harm than good. What do we do then?
Without delving too deeply, think for a moment about an anxiety you deal with. For me, this might be an intense fear of being judged negatively by others. I remember experiencing high anxiety before an important meeting. I "knew" that I would do something stupid, and I imagined all of the cascading consequences. I went into anxiety attack mode.
Why Mindfulness sometimes doesn't Calm Anxiety
In theory, mindfulness would have been very helpful in that situation. And sometimes it is very helpful. I'm usually a fan. That time, however, it didn't work so well. As I tried to reign in my thoughts and focus on the present moment, I made things worse because I got caught in a loop. Part of mindfulness involves focusing on the present, but every time I brought my thoughts to the moment, I remembered that I was at work and less than fifteen minutes away from the dreaded meeting. So my panic would increase. So I'd be mindful of the present, which was at work, which increased anxiety, and on and on the cycle went.
With anxiety, this is fairly common. It's especially problematic during those panic attacks that are triggered by a present stressor. It's also problematic during flashbacks because, when those are occurring, one's mind is actually present in the memory, so the memory is the present. Focusing on that particular present will only worsen the flashback and co-occurring anxiety.
If mindfulness doesn't work, what then? Happily, mindfulness can still be utilized and all of its benefits reaped. There are just some little modifications to make.
What Does Work no Matter what your Anxiety
Focus on your breath – you want to calm it down and bring it under control
Adopt a non-judgmental attitude about what's going on in the moment – don't curse what's happening
Acknowledge all of the anxiety (the physical, the emotional, the intellectual) – then gently turn your attention elsewhere
The Minor Change to Mindfulness that Helps Anxiety
Focusing on the present sometimes just doesn't work
Intentionally focus your thoughts, then, on something else
Visualization is very powerful; ahead of time, choose an image that brings you peace
Instead of bringing your thoughts to the present, gently bring to mind your image and calmly focus on that to reduce your anxiety
To calm any type of anxiety, even a panic attack or a flashback, practice mindfulness, but modify it to fit your needs. Replace the focus on the present moment with a focus on an image that brings you peace. What brings you peace?
Connect with Tanya on Facebook, Twitter, Google +, LinkedIn, and her website.
APA Reference
Peterson, T. (2014, April 30). When Mindfulness Doesn't Calm Anxiety, HealthyPlace. Retrieved on 2023, December 11 from https://www.healthyplace.com/blogs/anxiety-schmanxiety/2014/05/when-mindfulness-doesnt-calm-anxiety
Author: Tanya J. Peterson, MS, NCC, DAIS
Hi Tanya,
Thanks for the article. Usually mindfulness works for me. If I have general anxiety, mindfulness relieves the symptoms straight away. I have been using it for about 3 years and have also been doing yin yoga for the past year. Recently my anxiety got so bad (due to work related stress) it began presenting as flu like symptoms and then just an all-over horrible, hard to explain feeling that I couldn't shake as per usual. I tried upping physical activity and using other tools in my toolbox but this still had no impact. The horrible feeling would last for days and eventually I had to resort to medication again which worked in conjunction with mindfulness as well as cutting down a work day and changing my role at work, thanks to my boss. I might not always have the luxury to change my role at work in the future though, especially if we have a family. Are you able to explain what was happening and what you would suggest in the future?
Hi Tanya, thanks for the great article. I must say though, I was looking for something more when I read the title. Its not your fault, I can't shake the idea that there must be a way to rewire the brain to completely heal ptsd or cptsd instead of just managing triggers or anxiety/panick attacks. What I have discovered so fat is that most of the treatments will calm symptoms; medication, relaxation, meditation, therapy... But, if the cause is not adressed, they will intensify. They can be caused by an abusive family for example, that you have not identify yet what exactly is an agression to you. But more importantly than identifying the cause, Im pretty sure there must be something we can do to literally reset he brain to a stage where the anxiety and panick is not even trigered. I ave tried hypnosis but not long enough to see if its the solution, but it does not look like its enough. Any visionary thoughts or creative input on this? Thanks a lot for your works and niceness...
THANK YOU SO VERY MUCH! I've been a mindfulness practitioner since 2008 and it's been transformational in my life. Except when it hasn't. It's helped me enormously with performance anxiety (I'm a musician), it's helped me enormously with things that I can't do anything about that are outside of me, stress, social anxiety and with mild depressions.
However, there is one type of anxiety that I can't find it work for. The one you describe. Where the anxiety IS the present, for example, when I have a situation like the following. I have to make a decision about something I care deeply about which I have no control over and which may have dire consequences. My stomach is a writhing metallic knot of pain. For example, not knowing what course to take because someone hasn't responded to me and I need to make a decision. This happens surprisingly often!
I'm going to be trying some of your tips. Thank you SO much for this.
"When mindfulness doesn't work, mindfulness works?" You have got to be kidding me.
I have never found any comfort, in any treatment. I had cbt, and a whole host of other treatments, all as useless as each other! So why dont these treatments work? Simply because, there are no hooks in any of them, that is powerful enough to help overcome anxiety! And believes me I have tried everything.
Is' ot it interesting, that when thay dont work, the doctor always blames you for it not working! So I go days and days, without sleep, have strong vibrations that send shock waves over my body, I am in fear, day and night, and have around 70 symptoms, plus high bp, and a problem, with my heart beating wrongly (wwhich I am taking tabs for)all brought on by anxiety. So often, I wish I was never born. Better then having this rubbish.
"Adopt a non-judgmental attitude about what's going on--don't curse the moment."
Um, what if someone is beating or raping you at this moment?
Mindfulness, DBT, CBT, ACT, etc does not work for me. It does nothing but increase my anxiety level not decrease. If I'm full blown upset, I'm not able to calm down using any of that. I'm too far gone. I know it helps some but does nothing.
nice article, except for the flashback thing, i think reminding yourself to be present is very hepful during a flashback, it was for one of my clients with PTSD, a flashback is not the present, is the past pretending to be the present.
i've tried the things you have suggested and for me it doesn't work a lot of time because the anxiety attack is so bad.i'll be having one and say to myself breathe girl breathe but the attack will be so bad i can't concentrate on anything but the thing that caused the attack. or i'll get worse anxiety over the fact that i'm having an anxiety attack, if that makes sense at all.
I love this site, so many great anxiety articles.Thanks a lot!
Leave a reply