Play with Sand to Reduce Anxiety in Adults and Kids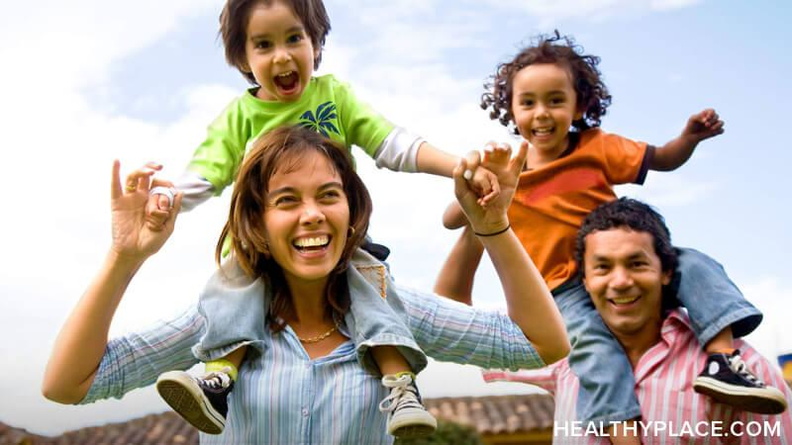 Kids aren't the only ones who can benefit from playing in the sand; adults and kids alike can reduce anxiety when they play with sand. Play therapy, which involves many different techniques including sand play, is a legitimate therapeutic approach to treating a multitude of mental health issues.
When people think of play therapy, they often think it's something for children and issues unique to childhood struggles. While play therapy is used largely with children, it is used with adults, too. And beyond official play therapy, kids and adults benefit greatly when they, on their own and outside of a therapy session, simply play with sand to reduce anxiety.
"[Sand] can be very soothing to the psyche, offering a healing beyond what we can visibly understand." Exploring the Benefits of Sand Tray Therapy for Adults
Why You Can Play With Sand to Reduce Anxiety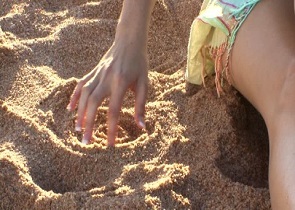 Playing in the sand has many anxiety-reducing benefits for kids and adults alike. It's similar to using comfort objects to reduce anxiety because it's tactile, and it has its own unique advantages as well.
Sand play bypasses the logical and intellectual parts of the brain. By playing with sand, people don't have to talk or think with words. Sand helps people go deeper within and access their creative aspects. Given that anxiety causes us to overthink and overanalyze, this is a huge benefit that goes a long way to reduce anxiety.
When we play with sand, we can reduce anxiety, inner conflicts, and tensions. Sand play is an expressive technique, not because it's verbal but because we can let go and use a new medium in creative ways to express thoughts and emotions. The mere act of manipulating sand without having to put words to it reduces anxiety symptoms and signs.
Abstractly working sand can be incredibly relaxing. Playing with sand works well to reduce anxiety because it increases mindfulness of the present moment, calms the mind, and reduces stress to help give yourself a break.
If you want it to, sand play can involve using small objects to create settings and worlds. By relaxing and using the objects in the sand without worrying about being logical or doing it "right," when we let ourselves simply play with sand, we can reduce anxiety by gaining new insights and perspectives that we might not have found simply by talking about our anxiety.
It's true; for both adults and kids, playing with sand can reduce anxiety. I invite you to tune into the video for information on how to play with sand to reduce anxiety.
You can also connect with Tanya J. Peterson on her website,Google+, Facebook, Twitter, Linkedin and Pinterest.
APA Reference
Peterson, T. (2015, July 30). Play with Sand to Reduce Anxiety in Adults and Kids, HealthyPlace. Retrieved on 2023, December 5 from https://www.healthyplace.com/blogs/anxiety-schmanxiety/2015/07/hey-kids-and-adults-play-with-sand-to-reduce-anxiety
Author: Tanya J. Peterson, MS, NCC, DAIS
hello!
i agree this article
not only sand but also earth make me ease
i love doing the garden and it totally give me relaxation
sometimes, when i'm too depressed, i hardly cant touch my yard,
but nowadays, i've realized that when i can gardening, I'm getting better
it's like a one of indicators that let me know my true vitality
sand, soil, butterfly, flower, every contents near earth make us feeling 'I'm still alive', it seems
Hello Garcia,
Thank you so much for sharing this beautiful activity and perspective. Working the earth is a lot like "playing" in sand, and being open to the beauty of life around you is indeed healing. I'm so glad you shared this so others might try it to feel alive, too.
Leave a reply