Saying Goodbye As Part of PTSD Recovery
Sometimes saying goodbye is a part of posttraumatic stress disorder recovery. A good friend used to end his emails with, "Nothing lasts. Everything changes." That has proven true in my recovery from posttraumatic stress disorder (PTSD). I will be headed in one direction, and then life will take an unexpected turn. Sometimes, saying goodbye must be a part of PTSD recovery.
Part of PTSD Recovery Is to Say goodbye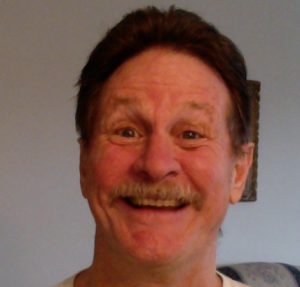 It is now time for me to step aside from the blog, and I'm happy to report that I've had a tremendous reduction in my PTSD symptoms in the time I have been here. Hard work pays off. But sometimes that hard work leads to a change in direction. I've decided to focus more on my career and my return to the working world (Should You Disclose Mental Illness In The Workplace?).
I didn't feel I could devote the time needed to give the blog what it deserved, which prompted my decision to step out of the role of blogger for this forum.
I haven't been a blogger on this forum for long, but it sure feels like I've grown a lot in the time I've been here. I hope my contributions have had a positive effect on the readers, and that my words gave you a measure of hope or inspiration.
If you have read my posts, I hope you are doing well, and that our paths will cross again.
I'll see you on down the road.
Cheers,
Dan
Picture by Dan Hays
Dan is a PTSD survivor, and author of Healing The Writer: A Personal Account of Overcoming PTSD and Freedom's Just Another Word. You can connect with Dan on Twitter, Facebook, and Google+, and at his website DanLHays.com.
APA Reference
Hays, D. (2015, December 28). Saying Goodbye As Part of PTSD Recovery, HealthyPlace. Retrieved on 2023, October 4 from https://www.healthyplace.com/blogs/traumaptsdblog/2015/12/goodbye-to-trauma-a-ptsd-blog
Author: Dan Hays
Best wish for you as you move forward!
God Bless you in your new journey!
Great on your recovery. Good luck on your career. Fiesta!
Thanks John! I appreciate the well wishes!
Leave a reply