About Holly Gray, Author of Dissociative Living Blog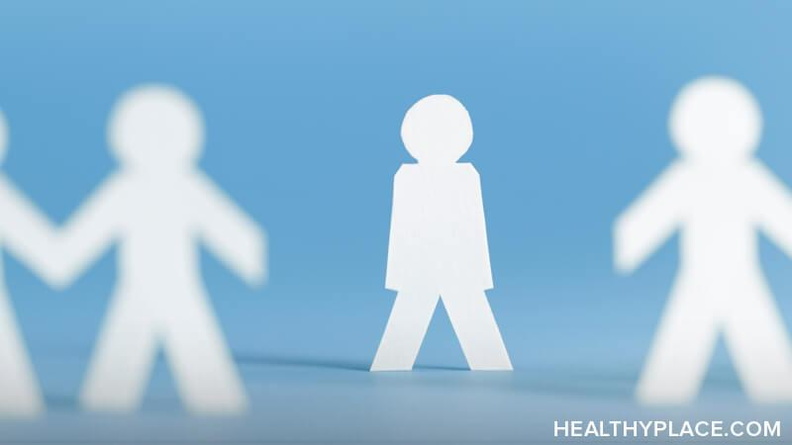 My name is Holly Gray. I live in the Pacific Northwest United States with my 11-year-old son and a cat named Alex P. Keaton. My life has been a search for identity and a series of 180 degree turns that baffled and frightened me. I have been in and out of therapy since I was 14 and up until five years ago, found very few answers in the therapeutic process. I was diagnosed with Dissociative Identity Disorder in early 2005. I wrestled with the diagnosis for several years before finally coming to terms with it. In doing so, I learned and unlearned a great deal about dissociation and DID.
Popular understanding of Dissociative Identity Disorder (DID) is heavily laden with mythology that gives way to misconceptions and sensationalistic stereotypes. And while there are grains of truth in those stereotypes, distilling fact from fiction can be a monumental chore. I am convinced that it wouldn't have been nearly the struggle it was for me if there had been more accuracy and less drama in both the mental health community and the general public's awareness of DID.
Today, I am a writer and DID awareness advocate. The focus of my work is humanizing and demystifying DID. I publish Don't Call Me Sybil, a blog I created to address what I believe are myths about DID, and to share some of my own hard-won clarity around the more confusing aspects of it.
I am very pleased to join the blogging community here at HealthyPlace. I hope to provide a fresh perspective that challenges some of the assumptions about DID and offers compelling alternatives to existing erroneous impressions about dissociative living.
Dissociative Living Blog Welcome Video
Want to know more about Holly Gray? Watch this video on Dissociative Identity Disorder; what it was like for Holly to discover she has DID.
You can connect with Holly Gray on Google+, Twitter and Facebook.
APA Reference
Gray, H. (2010, July 22). About Holly Gray, Author of Dissociative Living Blog, HealthyPlace. Retrieved on 2023, December 7 from https://www.healthyplace.com/blogs/dissociativeliving/2010/07/about-holly-gray
Author: Holly Gray
Very helpful information and a breath of fresh air...now i have questions. do you take questions? how do i do that? thank you very much! Jen
Happy to see you blogging here! What a great opportunity for advocacy and spreading some much-needed enlightenment. I love the concept of "the illusion of knowledge" in your video -- so true. Congrats!
Sarah
I hold a great deal of respect and admiration for you! I am going to share this with the supporters of my coalition, The Comfort Compass. I'm sure there will be a great deal of interest.
Thank you for what you do!
Sincerely,
Shannon Gray
Holly, this is great, I am very impressed!!!! NancyE
Holly, this looks excellent, and your post and your video both make me feel like good things are coming! Keep up the good work!
Anne
Leave a reply