Introduction to Emma-Marie Smith, Author of 'Verbal Abuse in Relationships'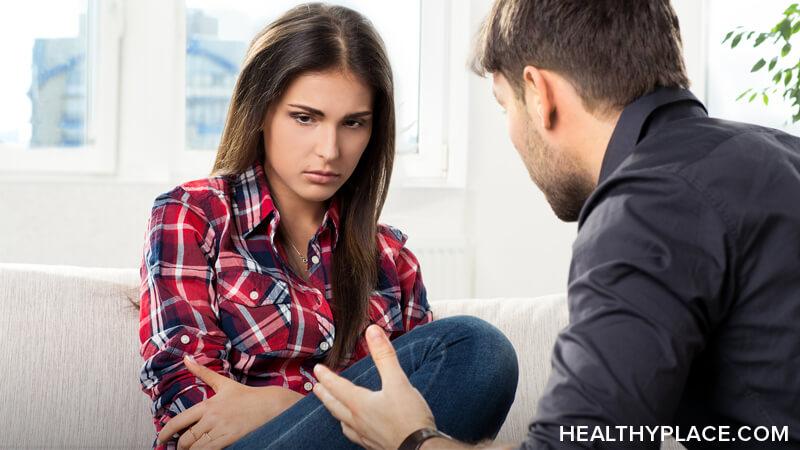 I'm Emma-Marie Smith, and I'm proud to be joining the Verbal Abuse in Relationships blog here at HealthyPlace. A few years ago, I met a man who was charming, intelligent, and good looking. My family liked him, my friends liked him, and he did all the things a good boyfriend does. He bought me flowers, left love notes under my pillow, and was always proud to introduce me to his friends and colleagues — but that wasn't the whole story. The verbal abuse began weeks into our relationship and lasted for almost two years.
Emma-Marie's Experience of Verbal Abuse
At first, it was small things that provoked him to verbal abuse, like the way I twisted the toothpaste tube or slammed a door too hard. But before long, everything became shadowed by his criticism: the way I looked, how I spent my money, or the way I held a knife and fork. He validated all my insecurities and took responsibility for my successes, claiming I would be nothing without his support. When the relationship ended, I sat on the kitchen floor and considered taking my own life, as I truly believed I was worthless without his approval.
Luckily, that wasn't the end of my story, and with the support of loved ones and regular therapy, I began to see him for what he was: insecure and scared of losing control. In turn, I learned that the abuse was never really about me, but that I had played a part in its destructive cycle.
Life After a Verbally Abusive Relationship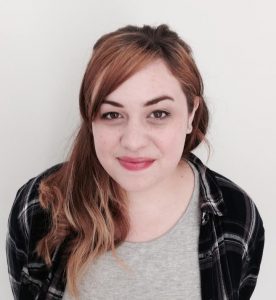 I now share a cozy home in Bath, the United Kingdom with my fiancé and our two-year-old son and will graduate next year with a degree in Creative Writing and English Literature. Having struggled with depression and anxiety since I was a child, life isn't always easy, but I no longer feel that I am living in someone's shadow. The idea that there are others trapped in that abusive cycle, or trying to overcome the trauma of past abuse, is what encourages me to share my own story of verbal abuse in my relationship. With this blog, I aim to offer those people a safe place to share their experiences and assure them that a life free from verbal abuse is possible.
'Verbal Abuse in Relationships' Video
This video shows more about me and where I want to take the "Verbal Abuse in Relationships" blog.

APA Reference
Smith, E. (2017, June 29). Introduction to Emma-Marie Smith, Author of 'Verbal Abuse in Relationships', HealthyPlace. Retrieved on 2023, December 9 from https://www.healthyplace.com/blogs/verbalabuseinrelationships/2017/06/introduction-to-emma-marie-smith
Author: Emma-Marie Smith
It's a pity you don't have a donate button! I'd without a doubt donate to this fantastic blog! I guess for now i'll settle for bookmarking and adding your RSS feed to my Google account I look forward to brand new updates and will share this blog with my Facebook group Talk soon!
Hi there- I literally feel sick- I've been married for almost 20 years to someone who I think is verbally abusive. He has made me to take jobs I don't want because they pay a lot and then he controls all the money. Anything I want is stupid and too expensive. I've never gone on a girl's weekend getaway because he always tells me we have no money, so I feel guilty spending anything. He refuses to discuss anything. It's his way or the highway. I have tried to please him - making a really salary, making dinner every night even when I've worked all day, taking care of our daughter so he doesn't have to deal with arrangements for her. I finally have had some time off and working a part-time job that is good and might lead to full time - but it's not enough money for him. I manage a rental property we own, waiting for repairman, dealing with gardeners etc. This means time away from my part time job. I'm also the one who gets our 10 year old to her activities, takes her to birthday parties etc. I told him it isn't worth it for me to get a high paying job because he just takes all my money anyway. He makes waaaaaay more than I do. He tells me great I can have my money, but I have to pay 1/2 of everything. I can't do that. He told me the other day that I'm worthless and disgusting. Now he won't even talk to me. I'm really distraught. I can't leave because I have no where to go and I have my daughter and pets. It will also be called domicile abandonment and I could lose any interest in the house. I don't know why I care so much what he thinks of me. No matter what I do it isn't good enough for him.
hi Laura well my best friends sister was dating this guy like 5 yrs ago she lived with him for a couple of years with her daughter Lexi this guy use to tie her 8 yr old daughter to a chair as a punishment for waking him up in the morning i don't know why but she got back with him in march and 2 months later married him shes very sick with crohns disease and a lot of other things we think hes trying to steal all her money he did it before he stole her credit cards and maxed them out buying apple products this guy has a big house and 3 mercedes but takes all of her money he gave her some BS story that hes some prince.from the middle east we found out thats a lie we were told he is now trying to get paid by the government to be her caregiver and collect Ihss money on her also just found out he has an insurance policy out on her so when she dies he can collect.
We have reported him to the police adult protective services and child protective services because he came to hemet where we live and tried to take lexi who is now 12 back to live with him again since he just married her mom now he thinks he owns both of them shes very afraid of him when he came he almost an us over then another time he kicked my car and was trying pull lexi in his car what can we do?
thank you for any help
scared for my friends
I'd like to start by saying well done. It takes guts, a lot of time and energy to get yourself out of a relationship like that. To learn to self heal and pick up the pieces again is not easy and yet the experience is still something you have to live with everyday! Having been through a similar relationship in my past (also including financial, mental and physical abuse) I am amazed and so happy with what you have gone on to achieve and hope you are happy.
Leave a reply