The Miracle of Electroconvulsive Therapy (ECT)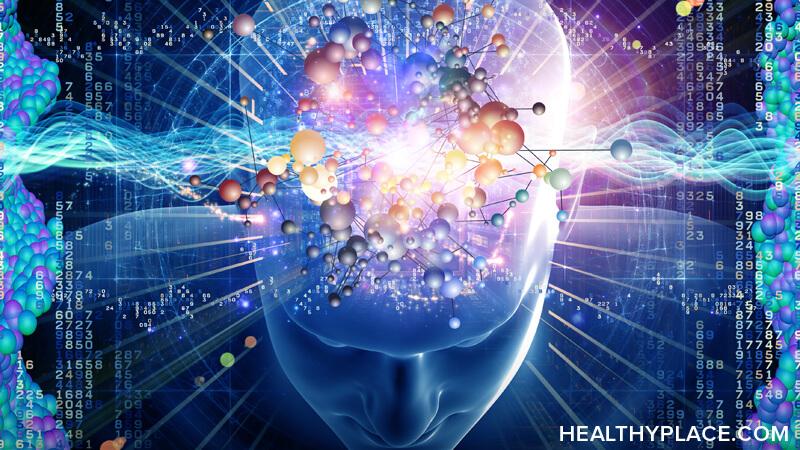 For two years I refused to even consider electroconvulsive therapy (ECT) for my severely depressed daughter. After all, I saw those 1950s movies—I saw those patients emerge zombie-like with no memory. But then my daughter's life became so bleak we had no choice but to try electroconvulsive therapy, and I've kicked myself for letting her suffer so long.
Sometimes Electroconvulsive Therapy Is the Best Option
My daughter has been seriously depressed since she was eight. She is 25 now. Over the years, we have tried innumerable medications and combinations. Sometimes they would work for a little while. Sometimes they simply wouldn't work at all. Too often, they just turned her into a zombie. Regularly, she was hospitalized for allergic or dystonic reactions.1
As class after class of medication proved harmful to my child, her depression became more and more overwhelming. She couldn't stay in school, couldn't work, ate too much, and neglected her hygiene.
Why Choose Electroconvulsive Therapy?
During this time, doctors suggested ECT. This is a therapy where an electrical current is run through the brain to create a seizure. I couldn't believe they would so cavalierly throw out such a drastic treatment.
But then my daughter asked me if I would mind if she just ended it all as she could no longer bear the pain.
I went straight to the Internet, did a ton of research, and called for an appointment the next day.
About the Electroconvulsive Therapy Process
Our ECT team was fabulous. They walked us through each step, answered all our questions and had us watch a video of a person going through the electroshock process, including the actual administration of the shock.
They explained that my daughter would be put under short-acting anesthesia and administered muscle relaxants so only her brain (and not her body) would experience the convulsion.
It took the mystery away.
But, the first treatment was still terrifying. After signing papers and taking her vitals, we waited for our turn. They let me walk my daughter into the treatment room and help her onto the table. I held her foot while they put her under general anesthesia and administered muscle relaxants. Yet, I'll admit, a sob escaped my throat as I walked out of the room.
My child was in the treatment room for five minutes then was transferred to recovery where she stayed for about a half-hour. I was called back after 10 minutes and was beside her when she began to awaken from the anesthesia.
ECT Treatments Take About an Hour Total
I'll admit my daughter's first experience was tough. (I'll talk about that in the next blog post.) But, the staff got right on her discomfort and promised it would be better the next time. (It was.)
Thirty minutes after treatment, my daughter was taken to the car by wheelchair (although we watched many patients walk out on their own) and we drove home. She went to bed and slept a couple hours then got up.
Electroconvulsive Therapy Was a Miracle for My Daughter
The effects were instant and dramatic. My daughter walked downstairs from her bedroom with a bounce in her step and a giggle in her voice. She glowed.
"You look positively chipper!" I said, shocked.
"I am!" my daughter laughed. "I don't remember ever feeling so good!"
A year later, she has graduated from ECT. She's finished her college classes, gotten a job, lost weight, and begun to dress beautifully and socialize whenever she can. In short, my daughter has her life back thanks to ECT.
See Also
1 Medication-Induced Dystonic Reactions. (2016, June 29). Retrieved September 04, 2017.
APA Reference
Traugh, S. (2017, September 3). The Miracle of Electroconvulsive Therapy (ECT), HealthyPlace. Retrieved on 2023, December 8 from https://www.healthyplace.com/blogs/parentingchildwithmentalillness/2017/09/the-miracle-of-electroconvulsive-therapy-ect
Author: Susan Traugh
I had 6 ECT treatments for severe, debilitating depression. I got better but sadly it didn't last long. But I attribute that to the fact that the circumstances that caused my depression were still there, so I slid back down. I also wonder if I should have done more.
I have no real memory loss or personality changes, or IQ changes. However, that summer when i got ECT is very blurry memorywise.
Currently considering if I should jump in again and let them give me more treatments this time.
Is ECT used to treat children/adults diagnosed with dyslexia?
My son tried ECT as a last resort!!! He did it over a period of several months!! Sadly he still took his own life 3 months later!!
I've spent the last three years studying ECT, and ehre are the facts:
1. There is absolutely no good scientiffic evidence that it works.
2. The little research that hs been done on it's damaging effects is totally ignored by psychiatry.
3. When I pointed out to the NIMH (National institute of mental health) the facts surrounding ECT, and the few scientiffic reports on it's damages they closed down their entire ECT conference as I had pointed out to them how they where lying to the public, and realized that they where not going to get away with it.
4. I've got recordings of several so called ECT specialists where they have widely different opinions on how it supposely works, but absolutely no clue how it works or not any knowledge of it's damaging effects, simply because they have denied the claims from their aptients, and never ever followed up on teh damages their patients have reported. One so called Specialist accnowledged that he knew nothing at all about what kind of damage ECT could give.
3. Countless patients have told me their stories, and countless more have posted their stories to the public, and absolutely all describe the same damaging symptoms. Symptoms that simply destroy a persons recognition of "Self", because who are we without our human emotions, personality and memories? ECT destroys all of this.
4. Since when did ever a mentally ill person ahve the ability to give informed concent ? Their illness is simply the factor that sets their ability to give infomred concent out. And psychiatrists are absolutely not capable of giving informed concent for their patients, as they are the ones giving the treatment.
5. Facts of damages: All electricution damage has a so called wild card effect. a random damage that can not be foretold. This can be anything from a minor nerve damage to death and everything in between. psychiatrists ignor this completely, and if they do damage a patient, they blow it off as an effect from the aptients diagnose.
6. Research on cognitive damage from ECT has shown that absoløutely all patients suffer cognitive damage, either it is as simpla as a delayed reaction time to loosing cognitive abilities, such as math skills, speach, ability to read, concentrate etc. psychiatrists completely ignore this.
I could go on for hours whipping up facts regarding ECT. The only thing positive I can say about it, is that you as patient might have a positive experience due to the placebo effect, or stockholm syndrome effect. Repeated ECT treatments makes your brain eventually give up, and you end up in a slap happy state similar to stockholm syndrom where captives end up symathiszing with their captures after repeatedly being tortured.
Once again, this is a false positive!
Once again, if the person feels better, it is thank to the extra-attention that she got for convincing her to risk ECT. That extra-attention goes in line with Open Dialogue Principles.
Why does the person get extra-attention for risking ECT?
Because each series of 10 to 12 ECTs brings some 30,000 Euros to the hospital and psychiatrist...
Why have three of my comments been removed? They were not rude or offensive and they contained information potential consumers should have.
Thank you, Nancy. It really was a miracle in our lives and has provided my daughter with a quality of life she hasn't experienced in years.
In 2005, a jury awarded Peggy Salters $635,00 for the brain damage she incurred from bein given ECT that wiped away 30 years of memories and her skill sets as a nurse practitioner. Neurologists like John Friedberg have testified to the fact ECT causes brain damage and the earliest promotors of ECT were not shy in stating that ECTs effect was achieved through brain damage. MRI studies in 2012 showed structural changes in the functional architecture of the brain and reduced connectivity between the frontal lobes and other parts of the brain. Early autopsy studies showed cell death and even Max Fink, granddaddy promotor of ECT stated its effect on the brain was consistent with "craniocerebral trauma". Peter Breggin is a Harvard trained psychiatrist with 45 years experience who has written over 20 books and dozens of articles, several of which clearly state that ECT causes brain damage.
Ok Susan but something is missing here. She had over 60? She should be a vegetable by now. People have had 5, 10, 20 and 50 ects and have lost decades of memories, have been emotionally and mentally disabled for life and your daughter was saved by having 60. In order to help people and prevent any one else from being permanently damaged I would ask you if you would be willing to share our bad experiences in your blog. There are like one or two people for every hundred that inexplicably were saved by ect. And these cases are always people who had an immense number of sessions... So I'm wondering if by this logic I should go and have 55 more ects to be saved. I'm glad that your daughter is feeling better but you must understand she could have ended up as a disabled vegetable.
Certainly it is not heavily regulated. Our experience is more valid than any article or law. Just want to understand your daughters supposed miracle experience with ect.
Susan, how many ect did your daughter have? And within how much time. Was it bilateral or unilateral?
I'm sure you should have no problem sharing this with us as you also must understand that that reading that something that had caused so much pain and brain damage now suddenly results being a miracle for someone else. It makes sense though... If the brain is suffering you simply destroy it so it stops suffering. Thanks in advance for your honesty.
I had ect many years ago and it completely destroyed my brain and my life. Please visit ectresources.org for realistic and scientific information about this so-called 'treatment' cause if you're considering having ect then you should be informed of the immense damage that it had caused to people around the globe. What this article is showing does not have enough scientific proof behind it and it's not sending the right message. Please be careful and protect yourself and your loved ones.
You do not say how many ECT your daughter had, the type, the spacing. She may have survived ECT's major effects (permanent short and long term memory loss, cognitive dysfunction, trauma) but most victims don't. ECT destroyed my mind. It made me suicidal.
There is nothing regulating how ECT is administered. It "works" by causing brain damage.
Leave a reply