Schizophrenia and Parenting: Step In or Let Go?
A message comes to me via social media, along with an invitation to connect. It simply says, "My 27 year old child has schizophrenia, but will not get treatment." Oh boy, can I relate to that. Unfortunately, this is a major dilemma facing all of us who deal with mental illness in our families.
Parenting is always about the precarious balance between stepping in to help, and letting go to allow learning from experience. From a child's first steps to his or her first relationship, car, job, apartment...when to give advice? When to help? When to step back and watch them sink or swim?
For the parents of a child without a physical or mental illness, this process is difficult enough; for those who are dealing with illness in our children, it's that much harder. The consequences of stepping aside, of letting go, could be disastrous: poverty, hospitalization, an arrest, flight, or even - tragically - suicide.
Schizophrenia and Freedom Without Parents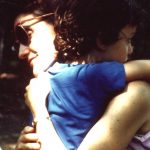 My own son, Ben, 29, has just moved from seven years in a group home (24 hour staffing) to his own apartment. There is some support - a caseworker, medication supervision - but also a new lack of structure. No required group meetings. No chores scheduled. No one - except the roaches - to know if he washed the dishes or not.
Am I excited for him? Of course. Am I concerned? You bet I am. Is there much I can do? Only some things. He could crash, he could cheek his meds, he could oversleep and miss an appointment, he could become lonely and isolated. But if I call to see how he is, he sees right through me. "Mom, I'm fine. I'll get to work on time. Of course I' m taking my meds. I'm fine in the apartment all alone on my day off. Yes, I"ll unpack soon."
So I let him live. Alone. And I watch from the wings, ready to alert his caseworkers if I see any warning signs. Three days ago I saw the unmistakable (to me) signs that Ben had missed a day of meds - so I sounded the alarm to all new staff members who donot know his tricks yet. And now he's okay again - so far.
Now I only see him on family occasions, or on rainy days when he can't take his bike to work. Could he wind up in the hospital again if I am not there to witness symptoms? Yes, of course. And I hate that. But we have only so much control.
Parenting My Adult Son with Schizophrenia
As always, we do what we can and then hope for the best. Keep an eye out for trouble, and our hearts in a place of faith in Ben and his ability to make the adjustments to this new life. Scary? Oh yes. We do the best we can for our loved ones -secretly or openly - and then sometimes all that's left is to take care of ourselves and the rest of our family.
My mantra at these times? "Whatever happens, we will handle it somehow."
I don't always know how, but I know that we've managed before, and will again. And I ask for help when I need it.
APA Reference
Kaye, R. (2011, May 31). Schizophrenia and Parenting: Step In or Let Go?, HealthyPlace. Retrieved on 2023, December 11 from https://www.healthyplace.com/blogs/mentalillnessinthefamily/2011/05/schizophrenia-and-parenting-step-in-or-let-go
Author: Randye Kaye
My son is about to be kicked out of his sheltered accommodation, with nowhere to go, but with a promise that they will find him some rented accommodation in the near future, what good is that, when he is feeling scared and alone, he to is a schizophrenic , does that make him a bad person. He has been constantly been let down by so called do gooders who get educated on how to deal with said illnesses, but do not know how to relate with the core- conditions which are needed to gain the confidence which people like my son need. Where is the help? it certainly shouldn't be on the end of a needle, where by you are numbed of all feeling and walk around like a zombie. My son like many others is highly intelligent and feels like a normal human being and so with education and the right advise he could get back out there and lead a practically normal life, but where to we go to get this help? has anybody got a clue?
my son is also just newly diagnosed with this,, he is still in the military for now.. but they are afcourse after finishing all of the final tests sending him home and out of the military. He had been in for 7 years now.. it is so hard to see an independent strong person come down with this illness.. his is all religious type hallucinations and delusions. It frightens him sometimes, and comforts him others. He does not want to believe it is anything but religion.. I am so scared that if it comes down to him realizing anything else, it will drive him over the top. He keeps saying he isnt crazy, it is god trying to use him to bring others to god. I love him so much. And dont have a clue how to communicate with him, as i dont want to say the wrong things. He is in another state, so, I am going into this cold turkey.. I am going to contact that support group you have listed. I am so depressed about all of this,, and terribly overwhelmed.
My 21yr old daughter has been suffering for the past 2 years with a bipolar schicophrenia, it started right after her boyfriend died tragically in a car accident, she was never the same. She denies she has a problem, but it went from sad grief, to depression, to now bouts of destruction, extreme disrespect, paranoia, hallucinations, delusions and having yelling matches with herself. She has no remorse for being verbally abusive and has escalated to threatening to kill me. I know it's her sickness that is controlling her but she refuses meds and turned to illegal drugs to cope. I have tried every avenue to get her treatment, but due to her age, everywhere I go they give me the same answer, she has to seek help on her own. That's the break in our system for mental health needs. The inpatient treatment centers that offer care are limited to people who have a ton of money since a 30 day stay can be about 75,000! The county offers little help if at all and only if they make the appointment and admit to their irratic, irrational unpredictable behaviors. I wish mental health didn't carry such a negative stigma,and the goverment had more resources available to low income families.
Dear Randye: I want to thank you for your book "Ben Behind the Voices" and for this wonderful website. My son is currently hospitalized (for the 4th time) and was recently transferred to the state hospital. He went in the day before Thanksgiving and was there through the Christmas holidays and is still there. It tears me up inside that he has to go through all of this. As I was reading your book I was glad to hear that my family and I were not alone. Ben reminds me of my own son in some ways. Some of the stories parallelled what we have been going through. My son is still so young - 22 years old. My son has a past history of heavy marajuana use. In his late teens I thought that it was the pot smoking that was causing all of his "issues". Come to find out it was something that was more serious - a serious mental illness. I sometimes think that the diagnosis (schizophrenia) may be incorrect or maybe he has just a touch of it. I'm still in that haze of disbelief but I'm doing everything I can to educate myself and my other family members. I've recommended your "Ben" book to my family and others and have attended some local family support groups. I like your analogy of the journey as my son is just beginning his journey and I want to do everything in my power to prevent him from having to suffer needlessly. He too doesn't feel that he is sick, which seems to be a common and difficult part of the illness. I have recently had to make a hard decision regarding his care, as you did, I told him he cannot come home to live with me or his grandparents. It still hurts to say that but you have given me the courage and the hope that something positive will become of making this very tough decision. When we talk on the phone he asks if he can just stay with me until he gets on his feet. I heartbreakingly have to decline and tell him that he has to move on. I feel it's the only way for him to move forward with his life. He spent two years living with me and two years living with his grandparents not able to really function in the world. He's had a difficult time staying in school or finding/keeping a job due to lack of motivation. In and out of hospitals, IOP's (Intensive Outpatient Programs), not adhering to taking his meds. Ups and downs, good days and bad days, somewhat normal to bizzare and strange but I have come to accept these things as the new normal for my life. I'm hoping that the state can provide the programs that he desperately needs. I am advocating for his care and have been in touch with his social workers and ICMS worker. I am not giving up before the miracle!! Do you have any specific advice going forward? Thank you again and I sincerely appreciate the work you have put into forwarding our cause.
I don't have anybody around to whom i may tell the truth about my 22 y.o.son. But after i read all of this stories i know - i'm not alone. It's probably does not make my life easier, just my feelings. We all saying the same, no different. It's a sharp pain inside. Why does it happen with my child? What to do? How to survive myself?
I also have 3.5yo boys, and their father doesn't want his kids around my oldest son. And he has the right to have a peace in his own life. I'm balancing between. Love all of them, and slowly going down. Can't make a choice. Who can?
I know my oldest will not to be able live on his own. No money, no ability to keep the job, no education, always alone in our new place, new country (we have been living in usa for 7 years). We tried for a year to find the psychologist with no success. Hospital released him with no doctor and prescription for Abilify for 2 weeks, and again we are waiting for psychologist ( i can write a lot about this problem). It's a really big problem in this country. Something not connect and going on wrong. I will reading about NAMI tonight. Maybe this resource will more helpful.
What are the signs on schizprenic. I know my son is depressed. He will not take meds. He has no friends, is afraid to get a job. He is in community college and is very lonely. He has six classes left unti he receives his associates degree. He will not return next semester becuase he need to get help. Where do I get help. I live in massachusetts.
At the begining of my son's mental illness I did not understand what was going on in his life. He was hitting the walls, he was closing all the windows, he always was wearing sun glasses, and so many different others things. I was working and when I came back home he was very sad. He was 26 six years old now he is 29. He started taking 1mg respidore, he started felling better. He stop taking meds. When he had a strange episode I called 911, they took him to the hospital, until he had to stay at the hospital for one week. He did not like to be there "with crazy people" and he promised to me and to the doctor to re-start his treatment. I take him to the clinic twice a month for his injection and at bedtime I give to him a pill of the same med. He has been very relaxed, but he doesn't want to go out alone. I take him out. But this is my problem how can I tell him that he has a brain disease call schizophrenia? Please help me..
I just want to thank you for this site - this post, your blog or your web page. I feel at home. My son, 26, just moved into a shared apartment with another person - my son has a diagnosis of schizophrenia. Letting go (last June 2012) when he moved was, after reading your post, exactly as you describe, although I did not realize it.
I just want to say - I cannot wait to read more of your story - of my story - it puts words where my heart is. Thank you
Schizophrenia ruined my family. I think about it everyday.
FORE none of us stand alone sorry too all that have a child with mental illness . I need help knowing what to do MY 28 year old son has been battling this for over 7 years in and out of the state hospitals. the thing is that we his family mom two sisters and a much younger brother seem to be only hanging on by a thine line. he has and can be threatening ans dangerous. two him self and others often we love him deeply but i think it has came to that sad place where we need to let go and try to go on with our lives trying to put our self's back together HOW bad this sounds for us to due such a thing to some one we love and is ill please help me to start to know what to due
its difficult and hard to have a son with this sickness. ive been battling with him for the past 12 years or more. HE is on alanzapine but i feel that he is relapsing because today he doesnt want to see his nephnew which he adores.
my son.28 year old.he is lonely.stopped taking meds year ago.up down up down left right left right.....i love him dearly.i want happiness for him.girlfriend.friends.........bipolar/schizo?
I also have a 30 year old that seems to hate me and her sister. And threatens me. To move out each time she gets upset. She thinks we dont care. An says mean things to us all. She can be normal in front of people. But when we get home. Im am walking on eggshells. Praying she doesnt explode. I work. And my days off are difficult. She has tooken over it seems like. I need to take classes to give me better coping skills. We have been going through this for about seven years. She attends church with me. Things have gotten alot better. She no longer cuts . herself . Thank GOD! Ive just gotten alittle run down by all this. And would like to know of there is somewhere we could both go to get counseling? Its a battle that i will never give up on. She is my daughter and i love her to life!
I also have a 30 year old that seems to hate me and her sister. And threatens me. To move out each time she gets upset. She thinks we dont care. An says mean things to us all. She can be normal in front of people. But when we get home. Im am walking on eggshells. Praying she doesnt explode. I work. And my days off are difficult. She has tooken over it seems like. I need to take classes to give me better coping skills. We have been going through this for about seven years. She attends church with me. Things have gotten alot better. She no longer cuts . herself
I am pleased to find this blog.Every day my heart aches for my son who is age 29.I became his guardian last summer when he signed papers while in the hospital.In over 5 yrs.,he's been hospitalized over 15 times.They say he is high functioning but he clearly has anosognosia.The book I Am Not Sick.I don't Need Help has been a great help. He has tried every thing he knows to persuade me to allow him to discharge from Birch Tree Communities which is the best support in Arkansas for MI.Right now therapist there are asking me to distance myself from him.While sometimes it is a relief and allows me to attend to my own life,it is very tough because he has needed so much help.The change is tough.He was a triathlete before he got sick & sixth in the nation in his age group prior to his big break.Was also an excellent swim instructor.Over a yr. ago he was able to complete 1 semester & 1 summer session but had to withdraw from the 2nd session.This summer for the 1st time he moved into apt. by himself.He had apt. with a roommate. Birch also has group homes so he has been in that setting several times.We never know what to expect.But one thing is certain & that is change. I am currently a local NAMI group facilitator.NAMI is a God send!
Too tired to write a lot but I just wanted to say how much I can relate to all your situations... My son is back in hospital again but i'm really not happy with the care he is receiving, really feel low about everything that's going on right now - it's all just never ending & I feel like i'm going around in circles.
Thank you Randye and Bonnieleckie,
I have contacted a few people trying to find out if there are any options open to me to help my daughter. I have ordered the books you suggested Randye and I have talked to a very helpful and concerned lady at NAMI. I am going to my first support group meeting this evening.
My daughter has gotten progressively worse and will not get showered or go outside but just lies on the sofa. She only answers me occasionally when I talk to her and spends most of the day either solemnly examining her hands or laughing out loud. I feel like crying (as I have done so many times in the past) but I know that I have to find some kind of solution that works this time to help my daughter. I have been told the only way to have a say in getting my daughter to get help is to get power of attorney but a friend told me she is concerned that then I will be liable for all my daughters financial responsibilities.
Thank you Randye and Bonnieleckie,
I have contacted a few people trying to find out if there are any options open to me to help my daughter. I have ordered the books you suggested Randye and I have talked to a very helpful and concerned lady at NAMI. I am going to my first support group meeting this evening.
My daughter has gotten progressively worse and will not get showered or go outside but just lies on the sofa. She only answers me occasionally when I talk to her and spends most of the day either solemnly examining her hands or laughing out loud. I feel like crying (as I have done so many times in the past) but I feel as though I have to change
The hospital kept her for five days only to find out in the morning of day six our daughter checked herself out. If only we could keep our daughter in the hospital for longer than 5 days to get the proper treatment. She won't accept her diagnosis. How can we get her committed, being 31 years old, hippa laws and she refuses to sign s release to us? Thats why we had to let her go. We pray she comes for help before something bad happens, she is a danger to herself as she makes poor decisions. How can the hospital release her when she overdosed her medication? It's very hard as a parent with an older child.
Marjie,
We are going through the same thing. NAMI is really resourceful. We had to do the tough love. I highly recommend the movie A BEAUTIFUL MIND. It's a very powerful movie about schizophrenia, made a lot of sense to us, showing the mind and how they live day to day, what goes through their minds. I cried during most of the movie but it opened up my eyes. I pray for my daughter each and every day and feel very helpless not being able to help someone that doesn't want the help or feel they need it, but someday, somehow, she winds ip getting by and she will call upon us again when she feels she is in trouble.
Sad thing is our daughter took too much of her haldol and wound p swelling,
Thank you Randye,
I did buy the book I am not sick I don't need help and am reading through it.
I have heard other people refer to group homes and it sounds like a wonderful idea. My daughter behaves very differently when other people are involved, I think she has too much emotional control over us (especially me). I don't know if group homes are a possibility (we live in California) but I have just contacted NAMI by e-mail and the lady who replied suggested I call and ask for information about the family to family.
I have a 23year old daughter who sounds similar in some ways to wanting to help's daughter. She also alternates between being positive - exercising, going to classes etc., and deep depression. It breaks my heart because she has no friends at all. She seems to make friends but she has always had problems socially plus she will go into her own little world and start laughing to herself. Her room is a disaster - there is no room to walk in it and she hasn't slept in her bedroom for years. Years ago, she told me she had claustrophobia and said could she just sleep on the sofa for a short time (she has been sleeping there ever since). She has been in hospital three times over the years and was diagnosed with paranoid schizophrenia and bi-polar disorder but she says there is nothing wrong with her and she won't take medication. The Dr. at the last hospital told her if she didn't take her medication that I would eventually have no alternative but to make her leave the house. The threat worked for a time but she knows I wouldn't be able to do that to her.
I first thought her behavior was because I had spoiled her - she has always been very strong-willed and I gave in to her to avoid her throwing a temper tantrum (because that in turn would also mean my husband would throw an even bigger tantrum). As her temper fits became worse I also thought that it might just be just a hormone imbalance. When she began talking to herself and hitting herself I was devastated and had to call 911 because I couldn't get her to stop. Now it is five years later and life with my daughter is like a roller-coaster. There are times when she can be thoughtful and sweet but mostly she is verbally abusive to myself and her brothers and I just don't know what to do - I know that she will never get herself better without medication.
Over the last few weeks she has been getting worse again and also panicking that she has everything wrong with her, from having a seizure/heart attack/head tumor/ worm inside her to severe allergy to something. She has been refusing to eat or drink properly and called 911 twice. The first time the paramedics said they thought it was an anxiety attack and we took her to the emergency room to have her checked as well(the Dr. there said the same thing). She began asking me every day to take her to the emergency room so I made her an appointment with her GP and he said it was anxiety and to visit her psychiatrist. Then she called 911 when i went to the grocery store and i came back to find they had taken her in the ambulance to the hospital. When i got there the Dr. was quite firm with her and said she needed to be responsible and also to visit her psychiatrist. Last night she went in for a shower at 7:00p.m. and we eventually managed to turn off the water at the main at midnight. She wouldn't come out and when I tried to talk to her through the door she just shouted abuse back. It is noon of the next day and she is still in the bathroom laughing to herself. I dread the thought that I'm going to end up having to call for emergency services again but i don't know what else to do.
I have a daughter thstnis 31 years old. Has struggled for the last six years. Because of the hippa laws and laws to protect patient rights our family is up in arms. Our daughter has been in and out of hospitals, she has doctor shopped and hopped to get the meds she wants, this last time she overdosed on haldol and wound up hack g a reaction thet she said "allergic reaction" but tomus an allergic reaction is taking the prescribed dose. Not more than the bottle says. She was admitted and was in the psych ward, once again as she has had 7 other hospitalizations, only to work her magic to be discharged on her own accord. It'd frustrating to us that she won't take a y medication before she googles it and denies she has schitzophrenia, has turned our family upset down with worry. We are doing the tough love now and are fearful of get g the call that we need to make Fu wrap arrangements with you. We know we can't help someone that refuses help or think they need help. Our daughter will get a job in a different state and works long enough to get fired and collect I employment. she's very bright and manipulative. She hears voices, thinks car aentenas are taping her, thinks everyone will take her money, everyone is against her and everyone has a conspiracy. twice she went to the police that her father and I were taping her in the shower only to have the police see that she thought the shower head was a video camera. She thinks it's all of us and she doesn't have any problem.how do we get our daughter committed long enough to get to the root of the problem?? We are so sad and frustrated. any suggestions? A parent that will go though hoops and loops for her child.
I reached out to my daughter's therapy team becuase I can see all the red flags popping up...my daughter does not go to work (not sure if she still has a job) and I was informed that she has missed numerous therapy sessions and her last appointment for her shot (resperdol). She told her therapist that she has been going to work everyday and has NOT told them she is smoking weed everyday. I want to talk to her, but am afraid it will push her father away. yet it freightens me that she will end up back in the hospital (she has no insurance and the hopsital is for indigent patients) I am praying the serenty prayer and believe I cannot just sit by and wait.
dear wantingtohelp, i relate to you oh so well. i have a sister 27 as well, schizophrenic. The amt of torture she she has put me(her younger sister) and my mom & dad thru cannot be described. From calling the police to yelling vulgarities to us and strangers to throwing eggs outside the windows to getting tattoos to trying to stab me and my mom. She lost all her jobs and demands my parents to supply her the money. I just dont know where to begin.
We went to see a psychiatrist n she is now on meds. The doc says she gotta take it for the rest of her life. My family is broken. happiness has been lost. The meds side effects are another worry.
I just feel like committing suicide every now and then.
Thank you for your resonse Randye. Today has been pretty rough...my daughter promised to go to work, but this morning decided to go "hang out" with her friends..which means smoke weed. Sometimes I feel like she's just not putting up much of a fight against this illness...like she's bought into it so she doesn't have to do the hard work. I told her I am tired of the broken promises and now I feel terrible because she won't answer my calls or texts...this is such a rollercoaster ride and I grieve for her..I miss her so much.
My son (35) has it . There is no life for him and no help for us. Just we are sorry.. I have spent all I have trying to help . It's a never ending fight .you can,t win.l
Our 27 year old daughter has been diagnosed with schizoeffecta disorder. She has been hospitalized three times but is taking her meds by injection from the community services board every two weeks, so she is not psychotic. She barely goes to work, her room is a wreck, clothes, shoes, mail, money thrown about the room and she is smoking weed every day. She has gained about 25 pounds and sleeps most days, then goes out to smoke every night until late and comes home around 2-3 a.m. Usually when she is home she is sleep or texting on her phone. She rarely talks with us and does not really have a relationship with our 24 year old daughter (her sister). I go to NAMI meetings, but don't feel like they really give me any concrete approaches to take. She will have times when she says she will make an attempt to get healthy, i.e., exercise, go to work on time, interact with us and her extended family. But she does not follow up. I want to ask her to move out because it is so painful and stressful for me to see her just give up, but I am afraid of what she may do on her own. She was a loving, extremely intelligent (full scholarships to college and law school..she quit lawschool after two years)focused young person and now she is someone totally opposite. I just don't know what's best to do.
I am mentally ill with bipolar 1 and Anxiety disorder. Everyone in my family has some sort of personality disorder but they all make me out to be the only person with a mental illness and the black sheep because they all have jobs and are secure. Everyone imposes some kind of rule on me and if I break the rule they all feel justified by instantly hurting me as much as possible. My sister screams at me violently and throws me out of the house. My brother will attack with his fists if I offend him or his friends. My mom calls the cops on me and the cops hurt me (broke my wrist, threatened to kick my teeth out, locked me in a cold cell for two days alone for nothing) and my dad abandons me in bad neighborhoods or kicks me out of the house onto the street. People robbed me when I was all alone, people tried to kill me three different times but I escaped on foot, and there were many, many nights I was homeless and vulnerable to being attacked or worse on the streets. In the hospitals I had people try to rape me in my sleep and I was assaulted six times and each time either strapped down for a day, moved to a violent part of the hospital, or kicked out onto the street when I never hurt anyone when I was attacked. I had a doctor lie to the police about me screaming at him and I was jailed for a month for a crime I didn't commit. I had a nurse in an ER touch me inappropriately. I had landlords rip me off and take all my stuff to the dumps three different times. People do whatever they want to me and nobody cares because I'm "mental" and you all wonder, all you distressed caregivers and parents, why people with mental illness want to commit suicide every waking moment? Life is a horrible nightmare to some degree but I'm a fighter and recognize my illness. I got an education and am learning how to be successful besides all the horrible things that have happened to me. It was not my fault that I have a disorder, a disease, I didn't choose it but many people punished me for being this way. I have no love for life, it's hard to wake-up everyday, it's hard to smile anymore. I just get through it all hoping for the best atleast I know what to expect. I'm going to move away far away from people that hurt and abandon me and hopefully have a good life or not, who really knows.
I have a 22 year old son who was diagnosed with Schizophrenia 2 years ago. He was sent to prison for 22 months for a drunk diving accident. He went off his meds and hears voices all the time. He is being treated at a hospital facility, finally. He will be released from prison in two months. How do I help him with his illness and the getting out of prison thing. Everyone sounds so hopeless.
Leave a reply