When Anxiety Strikes Without a Cause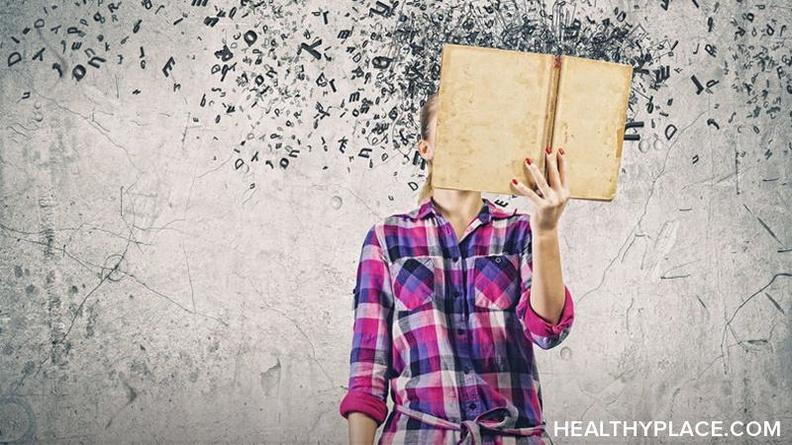 Sometimes, we experience anxiety because of an anxiety trigger. People can be diagnosed with different types of anxiety disorders, each with specific symptoms and causes. Additionally, people can experience situational anxiety where something in particular causes anxiety symptoms to flare. A student might experience test anxiety severe enough to negatively impact performance or a parent's anxiety might become heightened and nearly debilitating when he/she thinks about the various harm that could come to the child. The anxiety that is triggered by something can be painful, limiting, and downright awful, especially when one can't avoid anxiety triggers. Equally painful, limiting, and downright awful is when anxiety strikes without a cause whatsoever.
Experiencing Anxiety Without a Cause
A common complaint among people who live with anxiety is that it is all-encompassing and even paralyzing. It impacts thoughts, feelings, and behaviors. It limits what people feel able to do in their lives. The worry and fear, as well as the physical symptoms of anxiety, can nearly shut us down.
When anxiety strikes without a cause, it's confusing and maddening. Sometimes things are made worse because people around us want to know "why." Why do we have panic attacks? Why can't we breathe correctly? Why are we avoiding the world?
When we're anxious but can't explain why, either to ourselves or to others, we feel even worse. Sometimes, as we wrack our brains for a reason for our anxiety, our anxiety increases. When this happens, it's not uncommon to shut down even further, nearly becoming paralyzed by anxiety and our struggle to explain it.
Let Go of Needing to Know the Cause of Anxiety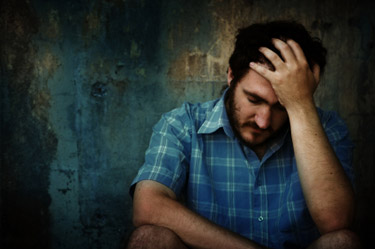 A reason anxiety increases when we struggle to answer the elusive question "why" is because in searching for that answer, we become caught up in anxiety. We expend a whole lot of time and negative energy fighting.
Even more important, when we are consumed in trying to find an anxiety cause we are anxious, we become hyper-focused on anxiety. The concepts that are receiving the brunt of our attention are anxiety, worry, fear, panic, and the like.
When we hold on to the need to know why we are holding onto anxiety itself because that is what we are thinking about. Chances are, those thoughts are not peaceful. To reduce the grip of this vague (but strong) anxiety, it's important to let go of the need to know the anxiety cause. We don't have to enjoy anxiety, but we can be at peace with the fact that there's no apparent cause for it.
To Find Peace, Shift Your Attention and Intention
Ruminating about anxiety and anxiety's cause means that's where our thoughts are. The more we think about anxiety and what it's doing to us and how paralyzing it is, the stronger it grows. Like anything (a child, a garden, whatever), what we attend to is what flourishes. In constantly wondering "why" we are giving our precious attention to anxiety and its strengths.
What if, instead, we were to ignore anxiety's strengths and pay attention to our character strengths? You're sitting at work and are suddenly struck by a feeling of intense anxiety. The more you focus on how it feels and the more you focus on wondering why it happened, the stronger and longer it will be. Instead, think of the fact that you are stronger than your anxiety.
Pay attention to what's been positive in your day thus far. Remember what you're great at and do something within one of your strengths. Perhaps you pride yourself on your kindness; you could take a quick break from what you're doing and do a small random act of kindness for someone nearby.
Will you still feel anxious? Probably, at least at first, anyway. But because you've shifted your attention to your strengths rather than anxiety's strengths and because you're doing something intentional to shift your thoughts and actions, you'll find that anxiety lessens its grip just a bit.
When we stop focusing on our anxiety's cause, we free up our minds to do other things. We really are stronger than anxiety, and when we play to our strengths rather than to anxiety's, soon it won't matter if anxiety strikes without cause because it will begin to shrink. Then, we won't have to wonder "why" at all.
You can also connect with Tanya J. Peterson on her website, Google+, Facebook,Twitter, Linkedin and Pinterest.
APA Reference
Peterson, T. (2015, February 12). When Anxiety Strikes Without a Cause, HealthyPlace. Retrieved on 2023, December 11 from https://www.healthyplace.com/blogs/anxiety-schmanxiety/2015/02/when-anxiety-strikes-without-a-cause
Author: Tanya J. Peterson, MS, NCC, DAIS
hi my name is amber and im 12 and i have really bad panic attacks and anxity randomly i dont know what to do i dont have many people to talk to what can i do i need some help
That's a long way to say "if you feel bad then just be positive instead", but that doesn't make it any more helpful.
It helps me reading about everyone's anxiety and panic attacks a little bit. I just started experiencing really bad anxiety and panic attacks in January of this year 2019. And the symptoms are scary for me to get use too! If there's anything else I can do to help myself from freezing up when I feel something coming on.
My daughter has been to one psychologist after another, and none of them believe she has no 'negative thoughts' or 'frearful thoughts'. Her anxiety is huge, but she has no thoughts that go with it. How can I get her the help she needs when psychologists keep telling her she's not telling them something. She is so frustrated and angry.
Hello. I have had anxiety issues ever since highschool. I went through a crisis then and was put on antidepressants and Clonazepam. Two weeks ago I got sick with what I thought was a cold but I woke up one morning with a bad panic attack and ended up in the ER. They ran tests and I had pneumonia. Ever since then I have been struggling with bad anxiety. Heart racing, jittery, horrible anxiety. My life is great, I currently shouldn't have any worries. I was prescribed lorazepam and my fluoxetine of 20mg was increased to 40mg. Why do I feel so bad still?
Thanks a lot for this write up. Although I still have to go to a doctor, I know that I am having panic attacks. And for no reason at all. Panic attacks are so painful physically as well as mentally. I have stopped meeting people. I keep sitting outside my house because I am scared of going inside. I have weird thoughts that just don't go away. My problem is affecting my children, my husband and others around me. I constantly feel danger. I am scared to be alone. Will I ever be alright? My anxiety and panic are leaving me in pain. I have constant strained back. This article made me feel better. God bless you.
I'm a 50yo who's had bad anxiety all his life. I've never made any attempt to diagnose or treat it in any way. The way i was raised, it's just a personality defect. I tend to be a logical and rational person in all aspects of my life so to me the Anxiety makes absolutely no sense at all. There is never a good reason or cause but i always feel the nerves and most often look stupid because of it . I reasoned it some heightened fear of failure caused by one of number of early life experiences where things never seemed stable or safe (at least to me) burned this into my wiring. I've often wondered if my mother smoking while pregnant could be the cause? Maybe it was my mother crying throughout her pregnancy because my father was not sure he was ready to be a father or a husband during her pregnancy? My parents having to leave their country in fear when I was only 2 years old? The shock of changing countries 3 times by the time In my first 7 years old? My parents financially struggling throughout my entire childhood because my father could not keep a job for more than a year.
From outward appearances you could never see or sense what I am feeling or thinking. In some settings am perfectly fine and seem to feel really comfortable, but for some reason Social and Work settings are the very worse for me.
I cope the best i can, but what I've managed to do best is use the anxiety and panic to obsess about being ready for the worse and most unlikely cases. We save money like nobody else can and I take over preparing to a crazy absurd level. So oddly enough my condition has brought me some forms of success along with the 1000 awkward cringe worthy memories I can't escape.
I see people who don't stress over the unknown and let things roll off their backs and I seriously envy them. If I could do this I feel i would be unstoppable... but sadly I can't even fake that. One interesting thing I've notice though about myself , when cornered or forced with no escape and confronted bluntly with a real and direct enemy if i can hang in there long enough for the anxiety and fear to subside, the person that emerges is incredibly powerful and effective. So though i don't often practice this, I do agree with the 80's Van Halen lyric "Might as well Jump" !
Today I find myself at 50yo considering early retirement just so i can crawl under a rock somewhere and live out my remaining days modestly but in peace. It's all i think about lately.
I'm 72 years old and have dealt with anxiety and panic attacks for quite a few years. I have done well until recently when I get a stuck feeling in the middle of my chest then a pain that lasts seconds. I get them out of the blue..when I don't feel anxious. Is this generalized anxiety? Also after one of these, I get really sleepy?
Thx for your article and your reply.
This article was so helpful for me! I'm always trying to figure out why and you're so right, all that does is make the anxiety worse! I'm feeling so empowered after reading this so thank you!!
Hi Tanya
I have been experiencing random anxiety/ panic attacks everyday, the sad thing is there is no specific reason. I have been worried about my health for awhile however I did all the necessary test and they came back almost perfect.
I also, get headaches, faintly, and feelings of losing control I've been to a psychiatrist but meds have great side effects.
How do i cope?
Hey thanks for this article! Back In December of 2017 i was hanging with my boyfriend and his cousin and we started smoking (keep in mind i don't really smoke) the last time i had smoked was back in 2015 when i was panicking and had paranoia every since then i didn't wanna smoke again. But when this day came i smoked and i got extremely high, i think i took in more than i could take and next thing i know i started to feel anxious, heart racing fast !! And i just got paranoid .. a week later (December 31) i started shaking really bad , couldn't sleep or nothing so i thought i was just scared and i was neverous wreck because i was dwelling on the day i smoke and how scared and high i was , so i tried to go to work thinking the feeling i was feeling was going to stop but it didn't so i left work early and my mom took me to the hospital and they gave me lorazepam and i was taking those for two weeks but i started researching about them and seen how some people was having seizures off them and that made my anxiety worst! I couldn't sleep in my room or nothing i just wanted to be under my parents i feel depersonalization.. and still do kinda. My anxiety was soooo bad i stopped taking the pills and everything ! But reading your article was a big help !! some of my anxiety have subsided , & i realize the only time i feel it is when i start thinking about it & it's so hard to not think about it.. i don't wanna go on a trip with my friends this summer because i feel like im going to have a anxiety attack. and for some reason i still have heart palpitations.. but then again i only feel those when I'm thinking about anxiety & thinking about my heart pounding .. ugh this is so stressful i just wish i could rewind time.
I see myself in every comment. My anxiety manifests itself in a wave of feeling ill, sudden nausea and intense nervousness. Then all those feelings pass quickly, leaving me tired and concerned when these symptoms will strike again. I've been tested for everything in order to find a cause. All results are deemed "normal". And this is how I've come to believe I belong by in this blog. One thing is certain ... uncontrolled anxiety takes the joy from your day! Thank you for listening and for being here for me.
Slowly over the past few weeks I've been very anxious in class, for seemingly no reason. When the teacher calls on me for nearly anything I'll get very nervous with the typical physical symptoms; hot, red face and clammy palms. It occurs for no reason when I talk to other classmates and even my own friends. I wanted to know how one could possibly stop this behavior, because it almost cripples my social interactions.
Hi, thank you for the inspiring message that was given to all of us. I hope that you can answer something that has been wanted to be answered. I've been bullied since 5th to 9th grade and the bully that I had affected my way of life and socializing. By the time I got to 9th grade, I realized I was too afraid to talk to anyone and that everyone judge me if I did. I could only talk to my best friends who i've known for a long time. Now that i'm a senior, I can see that i'm truly improving in my thoughts and being able to speak to people I would never even think of speaking to. I still do struggle with talking to some people, but I have improved over the years. How can I help myself even more with social anxiety? And how can I stop being so fearful and demanding in a relationship when my seperation anxiety comes into play?
Hello, I have anxiety and really don't know why. I recently quit drinking and smoking and I'm thinking that has put a lot of stress on my body. I am taking Sertraline right now but have only been on it for a week so I need to give it Time. When I get anxiety I feel confused and kinda spaced out. Is this normal? I used to also worry a lot about my health and constantly got anxiety about that. These feelings all happened close to when I quit drinking and smoking. So people can just develop an anxiety disorder for no reason? Thanks for your time.
thank you so much for this article. Recently, i experienced anxiety attack. IT'S NOT EASY HAVING ANXIETY ATTACKS, it can affect your personal and social interaction. Indeed, my life was stuck as if I'm in the middle of the sea trying to figure out everything, why like this or like that. I hope and always praying that this would end 'coz it's killing me slowly from the inside.
Thank you for this post. I suffer from sudden onsets of anxiety and you hit the nail on the head. When i start experiencing anxiety I automatically go to what is causing it although there is not really reason for it. My thinking becomes negative and I project my anxiety onto things that I shouldn't like my relationship (thinking my partner is going to leave me), work (going to get fired) etc. In an attempt to justify my feelings when all i am doing is feeding it and making it worse. This article really brought me back down (not completely) but it has given me a different persepective. I don't need to label it, feed or justify it; its okay not to be okay and i am stronger than my anxiety. Thank you.
I have to say that I don't agree, unless I'm misunderstanding. I think there are times when this may be true, but in my case and where I am in my healing right now, I need to figure out why I'm anxious. I've suffered from anxiety for years without knowing that I was really anxious, or how it was affecting me. When I was finally diagnosed with anxiety and PTSD, therapy was very helpful, but it still didn't rid me of all my symptoms. It's been a long road. Now, if I focused on the things that bothered me? That would be a problem. But so often I had no idea why I was anxious. It was only this past year when I was taught that trauma can mix up your thoughts, like in a messy closet, and as you take things out and put them in their place, the anxiety lessens. This has been the case for me. I have been over-thinking a lot of things, but not recognizing my feelings.
Thank you for posting this. I was recently diagnosed with panic disorder with agoraphobia. And i have a child with Asperger's syndrome. I've spent the last 15 years trying to figure out WHY he has such symptoms that cause autism, so naturally, when i was diagnosed with the above, i also turned my attention to the "whys". It's a vicious circle and it's been hard to stop. This makes a lot of sense and I'm prayerful that letting go WILL lessen my symptoms.
As a 9/11 survivor with PTSD, I suffer daily with debilitating anxiety that leaves me frozen and unable to use my extremities.
I have just learned that panic attacks and anxiety attacks are different. Panic attacks are neurological, whereas anxiety attacks are mental. I suffer from the latter.
Thank you for the article.
I've seen many people suffering with such kind of situation. I'll surely recommend this to those needy. It's such a great post and delivers that much needed message required. Thanks for sharing.
Leave a reply