Behavioral Therapy for Adolescents
Behavioral therapy helps teen drug abusers stop drug use and remain drug free.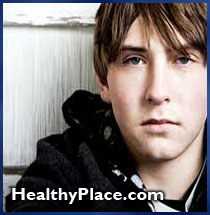 Behavioral therapy incorporates the principle that unwanted behavior can be changed by clear demonstration of the desired behavior and consistent reward of incremental steps toward achieving it. Therapeutic activities include fulfilling specific assignments, rehearsing desired behaviors, and recording and reviewing progress, with praise and privileges given for meeting assigned goals. Urine samples are collected regularly to monitor drug use. The therapy aims to equip the patient to gain three types of control:
Stimulus Control: helps patients avoid situations associated with drug use and learn to spend more time in activities incompatible with drug use.
Urge Control: helps patients recognize and change thoughts, feelings, and plans that lead to drug use.
Social Control: involves family members and other people important in helping patients avoid drugs. A parent or significant other attends treatment sessions when possible and assists with therapy assignments and reinforcing desired behavior.
According to research studies, behavioral therapy helps adolescents become drug-free and increases their ability to remain drug-free after treatment ends. Adolescents also show improvement in several other areas including employment/school attendance, family relationships, depression, institutionalization, and alcohol use. Such favorable results are attributed largely to including family members in therapy and rewarding drug abstinence as verified by urinalysis.
References:
Azrin, N.H.; Acierno, R.; Kogan, E.; Donahue, B.; Besalel, V.; and McMahon, P.T. Follow-up results of supportive versus behavioral therapy for illicit drug abuse. Behavioral Research & Therapy 34(1): 41-46, 1996.
Azrin, N.H.; McMahon, P.T.; Donahue, B.; Besalel, V.; Lapinski, K.J.; Kogan, E.; Acierno, R.; and Galloway, E. Behavioral therapy for drug abuse: a controlled treatment outcome study. Behavioral Research & Therapy 32(8): 857-866, 1994.
Azrin, N.H.; Donohue, B.; Besalel, V.A.; Kogan, E.S.; and Acierno, R. Youth drug abuse treatment: A controlled outcome study. Journal of Child & Adolescent Substance Abuse 3(3): 1-16, 1994.
Source: National Institute of Drug Abuse, "Principles of Drug Addiction Treatment: A Research Based Guide."
next: Employee Drug Testing
~ addictions library articles
~ all addictions articles
APA Reference
Staff, H. (2008, December 15). Behavioral Therapy for Adolescents, HealthyPlace. Retrieved on 2023, December 11 from https://www.healthyplace.com/addictions/articles/behavioral-therapy-for-adolescent-drug-users
Last Updated: April 26, 2019