Multidimensional Family Therapy (MDFT) for Adolescents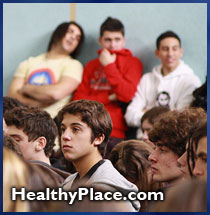 Multidimensional Family Therapy (MDFT) for Adolescents is an outpatient family-based drug abuse treatment for teenagers. MDFT views adolescent drug use in terms of a network of influences (that is, individual, family, peer, community) and suggests that reducing unwanted behavior and increasing desirable behavior occurs in multiple ways in different settings. Treatment includes individual and family sessions held in the clinic, in the home, or with family members at the family court, school, or other community locations.
During individual sessions, the therapist and adolescent work on important developmental tasks, such as developing decisionmaking, negotiation, and problem-solving skills. Teenagers acquire skills in communicating their thoughts and feelings to deal better with life stressors, and vocational skills. Parallel sessions are held with family members. Parents examine their particular parenting style, learning to distinguish influence from control and to have a positive and developmentally appropriate influence on their child.
References:
Diamond, G.S., and Liddle, H.A. Resolving a therapeutic impasse between parents and adolescents in Multi-dimensional Family Therapy. Journal of Consulting and Clinical Psychology 64(3): 481-488, 1996.
Schmidt, S.E.; Liddle, H.A.; and Dakof, G.A. Effects of multidimensional family therapy: Relationship of changes in parenting practices to symptom reduction in adolescent substance abuse. Journal of Family Psychology 10(1): 1-16, 1996.
Source: National Institute of Drug Abuse, "Principles of Drug Addiction Treatment: A Research Based Guide."
next: Multisystemic Therapy (MST)
~ all articles on Principles of Drug Addiction Treatment
~ addictions library articles
~ all addictions articles
APA Reference
Staff, H. (2009, January 4). Multidimensional Family Therapy (MDFT) for Adolescents, HealthyPlace. Retrieved on 2023, December 10 from https://www.healthyplace.com/addictions/articles/multidimensional-family-therapy-for-treating-teen-drug-abuse
Last Updated: April 26, 2019