Visualization for Psychological Disorders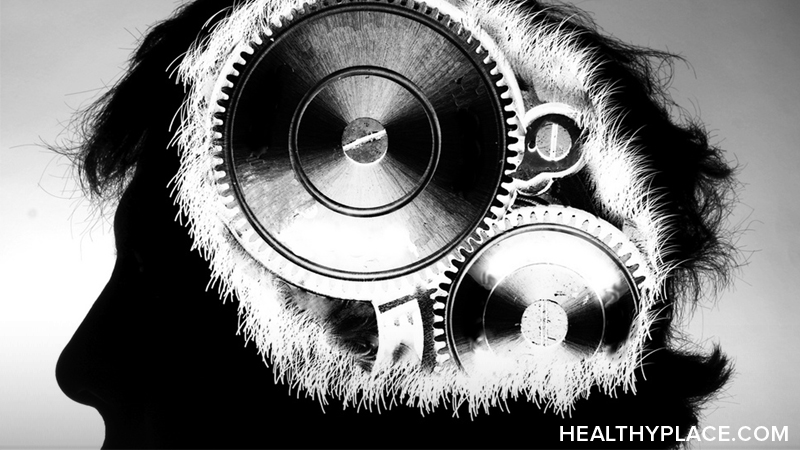 Visualization is used to treat alcohol and drug addictions, depression, panic disorder, phobias, and stress. Learn more about visualization.

Before engaging in any complementary medical technique, you should be aware that many of these techniques have not been evaluated in scientific studies. Often, only limited information is available about their safety and effectiveness. Each state and each discipline has its own rules about whether practitioners are required to be professionally licensed. If you plan to visit a practitioner, it is recommended that you choose one who is licensed by a recognized national organization and who abides by the organization's standards. It is always best to speak with your primary health care provider before starting any new therapeutic technique.
Background
Visualization involves the controlled use of mental images for therapeutic purposes. It has been proposed that the use of imagery in visualization may correct unhealthy attitudes or views. People who practice this mind-body technique call on memory and imagination. In some regards, visualization is similar to hypnosis or hypnotherapy. The technique is usually practiced alone. Visualization audiotapes are available.
Theory
The theoretical basis of visualization is that the mind is able to cure the body when visualized images evoke sensory memory, strong emotions or fantasy. There has been limited scientific study of the effectiveness or safety of visualization. Visualization is sometimes considered a subtype of guided imagery.
---
---
Evidence
There is no evidence for this technique.
Unproven Uses
Visualization has been suggested for many uses, based on tradition or on scientific theories. However, these uses have not been thoroughly studied in humans, and there is limited scientific evidence about safety or effectiveness. Some of these suggested uses are for conditions that are potentially life-threatening. Consult with a health care provider before using visualization for any use.
Anxiety
Bone marrow transplant (adjunct therapy)
Cancer
Depression
Immune activity
Neurological rehabilitation
Pain
Psychological disorders
Psychological disorders associated with nursing homes
Stress-related disorders
Potential Dangers
Visualization is generally regarded as safe in most people, although safety has not been thoroughly studied. In theory, inward focusing may cause pre-existing psychological disorders to surface. Use of visualization should not delay the time it takes to see a health care provider for potentially severe medical conditions.
Summary
Visualization has been suggested for a number of health conditions, although there has been limited scientific study in this area. It is not recommended that you rely on visualization alone to treat potentially severe illnesses. Speak with your health care provider if you are considering visualization.
The information in this monograph was prepared by the professional staff at Natural Standard, based on thorough systematic review of scientific evidence. The material was reviewed by the Faculty of the Harvard Medical School with final editing approved by Natural Standard.
Resources
Natural Standard: An organization that produces scientifically based reviews of complementary and alternative medicine (CAM) topics
National Center for Complementary and Alternative Medicine (NCCAM): A division of the U.S. Department of Health & Human Services dedicated to research
Selected Scientific Studies: Visualization
Natural Standard reviewed more than 35 articles to prepare the professional monograph from which this version was created.
Some of the more recent studies are listed below:
Cohen MH. Regulation, religious experience, and epilepsy: a lens on complementary therapies. Epilepsy Behav 2003;4(6):602-606.
Crow S, Banks D. Guided imagery: a tool to guide the way for the nursing home patient. Adv Mind Body Med 2004;20(4):4-7.
Kimura H, Nagao F, Tanaka Y, Sakai S. Beneficial effects of the Nishino breathing method on immune activity and stress level. J Altern Complement Med 2005;11(2):285-291.
Lang EV, Benotsch EG, Fick LJ, et al. Adjunctive non-pharmacological analgesia for invasive medical procedures: a randomised trial. Lancet 2000;355(9214):1486-1490.
Miyake A, Friedman NP, Rettinger DA, et al. How are visuospatial working memory, executive functioning, and spatial abilities related? A latent-variable analysis. J Exp Psychol Gen 2001;130(4):621-640.
Morganti F, Gaggioli A, Castelnuovo G. The use of technology-supported mental imagery in neurological rehabilitation: a research protocol. Cyberpsychol Behav 2003;6(4):421-427.
Sahler OJ, Hunter BC, Liesveld JL. The effect of using music therapy with relaxation imagery in the management of patients undergoing bone marrow transplantation: a pilot feasibility study. Altern Ther Health Med 2003;9(6):70-74.
back to: Alternative Medicine Home ~ Alternative Medicine Treatments
APA Reference
Staff, H. (2008, December 4). Visualization for Psychological Disorders, HealthyPlace. Retrieved on 2023, December 8 from https://www.healthyplace.com/alternative-mental-health/treatments/visualization-for-psychological-disorders
Last Updated: July 10, 2016