Tips for Dealing with Moving Anxiety
Yesterday, we were shocked when a job opportunity fell on our lap. This job would require some major life adjustments. Adjustments that are nerve wracking, even if you don't suffer from chronic anxiety. It has many advantages that make it very appealing, such as living by the beach, having our housing and car paid for, having a nanny or maid, etc. However, this job would require uprooting our family and putting us not in another state, but another country. We would reside for two years in Abu Dhabi, which is close to Dubai in the United Arab Emirates.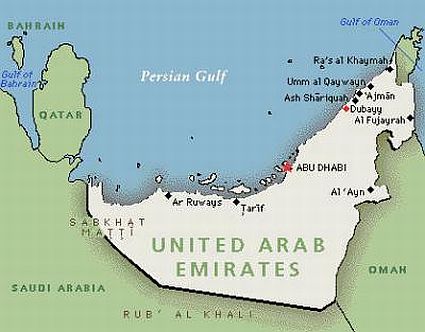 Long Distance Moving: An Anxiety Trigger
My brain hasn't been able to really focus on anything else since I heard the news. This morning, I was thinking about how this could effect my anxiety. To be honest, it has me really concerned. Moving is a known catalyst for flaring up anxiety. If that happens, how will I be able to do the things I need to, so that we can make the move even possible? And when I am out there, should I bring a two year supply of anxiety medication with me, or will I have to find another doctor? The concerns are overwhelming already and I don't even know if it's a done deal yet.
I want to do it. I think it would be an adventure of a lifetime. I have been blessed to travel to India a couple times for an old job and I will cherish those memories forever. My adventures were really priceless. However, I do remember having anxiety on the flight and being sick the whole way home.
Right now, I am really nervous just about making the right decision. I know I could say no and then I can go back to feeling comfortable. But I know if I don't give it a try, I will always wonder "what if" and have regrets.
Tips for Dealing with Moving Anxiety
If this turns into reality and we have to suddenly move, I plan to follow these tips I found about dealing with anxiety related to moving:
Designate a time for worrying about your move. Determine a time of day that you can allot to confront your moving anxieties and make this your "worry period" every day.
Push back on your worries. If during the day or at some undesirable time you start feeling overwhelmed about moving, just write down your worries and save it for your "worry period."
Make sure to address your worries. Use your "worry period" wisely and go over your anxiety list. The "worry period" should be used to only think about your moving anxieties.
The "worry period" will help you think of all the worst-case moving scenarios, but you should follow up your session by challenging any of your negative thoughts. You should ask yourself questions that will help you attain a more positive perspective of moving. "Do I have any evidence that my worry is true?" and "Is there a positive way of looking at the situation?" are examples of questions that can help you overcome your anxiety.
APA Reference
White, A. (2010, May 11). Tips for Dealing with Moving Anxiety, HealthyPlace. Retrieved on 2023, November 28 from https://www.healthyplace.com/blogs/anxiety-panic/2010/05/tips-for-dealing-with-moving-anxiety
Author: Aimee White