Why Comfortable Furniture Helps Me Relax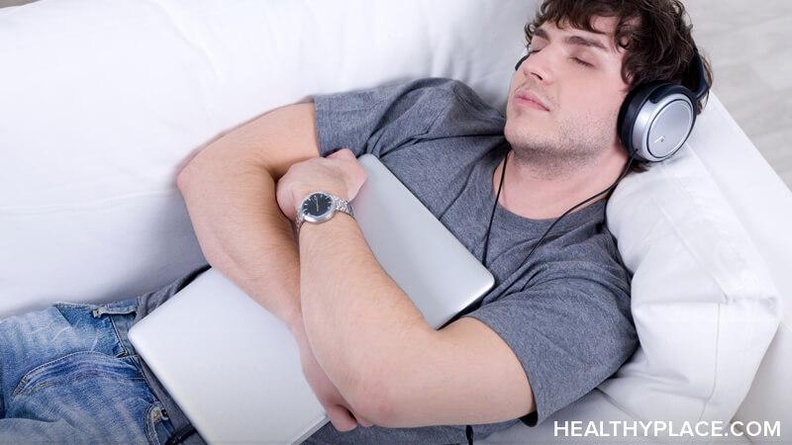 In a recent post, I discussed why I like wearing comfortable clothes to manage anxiety and what, specifically, comfort means to me in that context. In this post, I want to do something similar, only this time I'm discussing furniture as opposed to clothing. Again, ensuring one's furniture is comfortable is a pretty self-evident thing to do, but like my recent post, I want to go into a bit more detail with regards to what that means to me.
I'll Spend More on Comfortable Furniture to Ease My Anxiety
I'm the kind of person that doesn't like to splurge on a lot of stuff. I find that I don't really find that much of a difference in buying something expensive as opposed to the cheaper alternative, so my philosophy tends to be to not spend a lot because the end result doesn't matter.
I do make a few exceptions to this rule, and one of them is for furniture. I've never been afraid to spend a bit more money on, say, a comfier memory foam mattress, or a softer couch. When I'm at home, I spend a lot of time on the couch, watching movies or playing video games, or sometimes taking naps. If I'm going to be spending that much time somewhere, I want to make sure I'm as comfortable as possible.
How I Feel Comfortable on My Furniture
I'm the kind of person that doesn't often feel secure. That's what my anxiety tends to do. Even when I am secure, I won't feel secure. Because of that, trying to feel secure is a big deal for me.
That's where my comfy furniture comes in. When I'm lying on my extra-long, soft couch, or my memory foam mattress, I feel secure. It almost feels like I'm being hugged. This goes double if I'm wrapped in a comfortable blanket, and so it comes as no surprise that I have blankets everywhere and I always use them, even in the warmer parts of the year.
If I didn't have these things, I don't know what I would do. I would feel uncomfortable and insecure in my own home, and that would be horrible for my mental health.
That's the ultimate takeaway here. Surround yourself with things that physically make you feel comfortable and secure to the best of your abilities, because if you're not living in the kind of environment, what's even the point?
APA Reference
DeSalvo, T. (2021, November 17). Why Comfortable Furniture Helps Me Relax, HealthyPlace. Retrieved on 2023, December 9 from https://www.healthyplace.com/blogs/anxiety-schmanxiety/2021/11/why-comfortable-furniture-helps-me-relax
Author: TJ DeSalvo
Absolutely! Set yourself up for success. Surround yourself with things that make you feel comfortable or can aid in your feelings of comfort and relaxation. Sometimes it's the small things that can make all the difference.
Leave a reply