How to Appear Confident and Feel Secure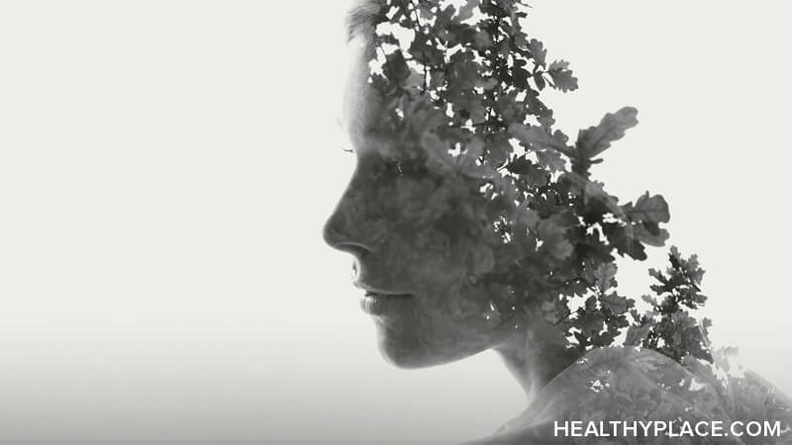 How does someone appear confident and feel secure? Is there a look or a secret behind why some people exude confidence? The answer may surprise you. It isn't about what you're wearing or what you look like, it's about how mindful and prepared you are (How Mindfulness Can Increase Self-Confidence). Expressing yourself with others may be anxiety provoking but doesn't have to be with these tricks on how to appear confident and feel secure.
If you want to appear confident and feel it in any situation you've got to take a look at what or who's keeping you from feeling secure. Maybe your boss who intimidates you, perhaps you are afraid to disappoint that friend or partner. Knowing what situations evoke feelings of anxiety or inadequacy gives you power. Why? Now you can rehearse what you want to say and practice how you can handle the future situations. This simple step helps you feel and appear confident because it enables you to speak up and increase your self-esteem.
For example, I was feeling a bit nervous before meeting a new client. I couldn't just talk myself out of it, but I could cope by appearing more confident. I visualized myself in my chair speaking with clarity, having a good session and feeling secure about my every move. I also took a few tips from my book, which are below, to help me remember how to appear confident. Guess what? The session was so much easier and fun, I was barely nervous at all. The more you act and appear confident the more you really feel it too (A DBT Skill To Feel Motivated And Confident). Here are a few basic points to remember that will help enhance your inner and outer confidence from my book Express Yourself.
How to Appear Confident with Others
Let your body do the talking. Nonverbal communication is important. Your body language and facial expressions can be just as important as your words. Posture is key. Slouching and looking at the ground makes you look like a pushover (as if, literally, someone could push you over). Standing up straight reflects confidence.
Be mindful of your tone. A friendly or gentle tone of voice is helpful in any kind of communication with others, even if it's a confrontation. Stay away from sarcasm, as many people use sarcasm as a defense mechanism for insecurity. Speak clearly — not loudly — if you want others to hear you, and be careful not to sound aggressive. Practice listening to yourself talk and even record it if you really want to improve and feel more confident in your next interaction.
Be a good listener. How you listen is just as important as how you speak. Put down your phone, take out your ear buds and try to focus on what is being said. Look directly at the person who's talking to you. Communicate respect with your facial expression —hold off on the frowning or eye-rolling. Ask good questions based on what you've heard. How nice is it when someone acts interested by asking you a question? Maybe a coworker told you about his kid's soccer team. Asking about how their season is going shows you listen and care. In an argument, or if you're feeling insecure about something, ask and listen. Asking shows confidence.
Be empathetic. Put yourself in the other person's shoes and imagine how you'd feel in his or her situation. If you want to talk to someone about something important to you or are nervous, before you say a word, look at what they are doing or think about how they may be feeling and ask yourself is it a good time or if they are in a place to hear what you want to say.
Smile. If you aren't happy, don't try to fake it, but smiling generally lightens your mood and makes other people respond more positively to you.
Appear Confident by Warming Up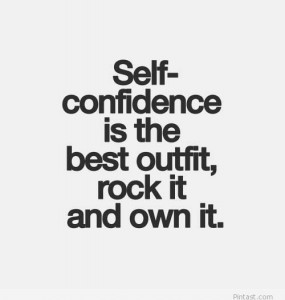 Still not feeling confident? On last tip: warm up.
Before you head onto the field for any sport or step on the stage to perform, you need to warm up your muscles and your mind. If your goal is to appear confident, your warm-up will help you get focused on that goal, not your fears. This may take just a few seconds, but it's super important in making sure you're in the zone — so that your emotions aren't running the show and you are feeling secure and confident. Take a minute to breathe, or find a way to distract yourself to reduce the intensity of your feelings before saying a word. The more control you have over your emotions the more confident you will feel and appear.
Emily is the author of Express Yourself: A Teen Girls Guide to Speaking Up and Being Who You Are. You can visit Emily's Guidance Girl website. You can also find her on Facebook, Google+ and Twitter.
APA Reference
Roberts, E. (2015, December 3). How to Appear Confident and Feel Secure, HealthyPlace. Retrieved on 2023, December 6 from https://www.healthyplace.com/blogs/buildingselfesteem/2015/12/how-to-appear-confident-and-feel-secure
Author: Emily Roberts MA, LPC
Nice article. I can definitely use some confidence these days. Thanks.
Good to hear! I hope these tips help John!
Leave a reply