Medication in Binge Eating Disorder Recovery Helped and Hurt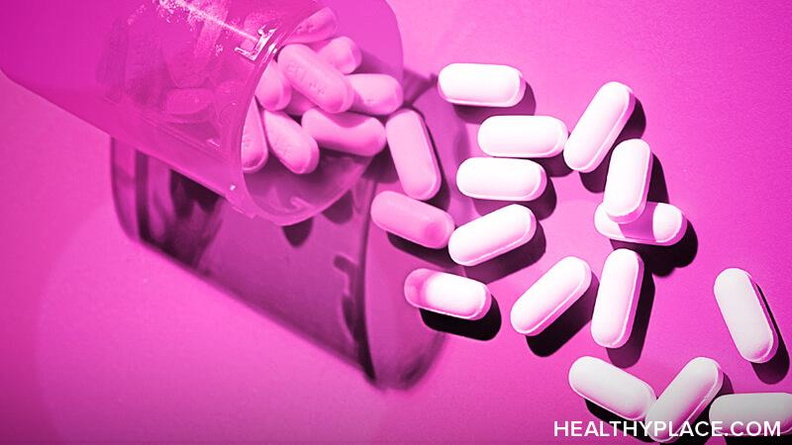 Using medication in binge eating disorder recovery can be a wonderful tool that helps your recovery blossom. There are those who are against the use of medication in eating disorder treatment and I believe these people have some valid points. In the end, I think that the use of proper medication in binge eating disorder recovery can be a really big help.
I Chose to Use Medication in Binge Eating Disorder Recovery
I have been taking medication to aid my mental health for the past seven years. I am currently solely on antidepressants, which I am extremely grateful for. There was a time when I was prescribed a total of eight different medications and felt like I was completely reliant on them for happiness.
Through the years, the unnecessary prescriptions have been filtered out and I am taking only what I absolutely need. To be honest, getting to this place was extremely frustrating but now that I am appropriately medicated I could not be happier.
For this post, I wanted to focus on a particular experience I had with a drug I was given to help with my urges to binge, let's call it "drug X." This drug is generally used for other purposes but can also be used in aiding binge eating disorder recovery. Unfortunately, in my experience, this particular medication set me back instead of helping propel me forward.
While taking drug X, I almost completely lost my appetite. This cut out most of my binging, yes, but what it also did was feed my eating disorder causing me to fall back into a very restricted eating pattern. Because I was eating in this restrictive way I still did binge on occasion from my lack of nourishment. All in all, this medication was not right for me and my binge eating disorder recovery.
Beginning New Medications for Binge Eating Disorder Recovery
Awareness of how a new drug affects you is probably the most important thing when it comes to starting a medication. Really pay attention to how your behavior and thoughts are being affected. You can even journal about it at the end of every day so you have a timeline of your emotions right in front of you to refer back to.
Also, always follow the instructions of your doctor. I've had times when I thought I could skip days of meds, take more or less than prescribed, and just completely stop taking my medications cold turkey. None of these were good ideas and none of them helped me in the long run.
The last piece of advice I have is to be patient. Finding the correct medication and dosage for you can be an extensive process. It can involve trying many different drugs before you find the one that is right for you. As frustrating as this process is, it will be worth it when you've found a good psychiatric medication combination for you.
I hope some of this advice is helpful. Know that taking medication for binge eating disorder recovery is not a form of weakness, it is simply another way to help get you well. Stay strong. You can do this.
APA Reference
Bialka, G. (2017, November 26). Medication in Binge Eating Disorder Recovery Helped and Hurt, HealthyPlace. Retrieved on 2023, January 27 from https://www.healthyplace.com/blogs/bingeeatingrecovery/2017/11/my-experience-with-using-medication-to-aid-in-binge-eating-disorder-recovery
Author: Grace Bialka