Binge Eating Recovery Help for When You Have the Flu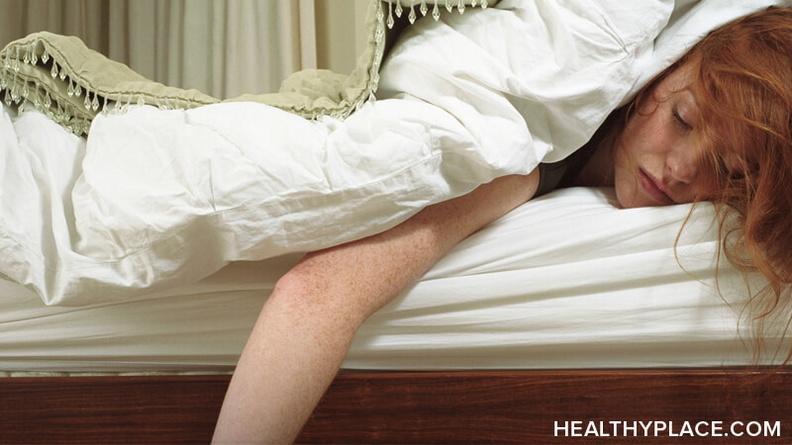 What do you do when the flu attacks during binge eating recovery? We know that recovery is challenging enough on its own, but throw in having the flu and binge eating disorder recovery gets even tougher. Being ill can effect your appetite and mood, among other things. Both of these components are important when it comes to staying on track with your recovery. Here's the good news, having the flu doesn't have to hinder the binge eating recovery progress you've already made.
How the Flu Can Affect Binge Eating Recovery
Sickness can be a huge twist in your recovery journey, especially once you are starting to get a new routine down. For me, sickness can bring up many triggering thoughts related to my eating disorder.
I find that when I experience an illness like the flu, I have a much harder time sticking to my meal plan. This is in part due to physically not feeling well but it also has to do with what happens to me mentally. I have a tendency to use having the flu as an excuse not to eat according to my binge eating recovery guidelines. This type of thinking is extremely harmful and, if not watched, can follow you long after the flu goes away.
We all know what happens when we don't stick to our meal plan; we generally become deprived and find ourselves back in a binge cycle. This is exactly why challenging the eating disorder thoughts while sick with the flu is particularly crucial.
How to Remain in Binge Eating Recovery When You Have the Flu
There are two main things I remember when I get the flu here in binge eating recovery: How important it is to use self-care and stick to my meal plan.
In order to feel better we need to listen to our body. This goes for anyone, eating disorder or not. If you feel like you need to lay in bed all day, do it. Try not to let judging thoughts make you feel like you don't deserve to rest. If we become tuned into what our body needs we are more likely to stay out of misery.
The second thing to remember is to stick with your meal plan as much as possible. Properly nourishing your body is essential for multiple reasons. It is especially important if we want to stay away from old behaviors. I am in no way saying you absolutely need to be "perfect". I am simply stating that we need to remember to feed ourselves in a proper manner so we do not get stuck in a binge cycle once we are feeling better.
I hope some of these tips are helpful and I hope you remember how important it is to listen to your body and keep yourself well, mentally and physically. You don't have to lose your binge eating recovery progress because of having the flu.
Stay strong. I'm rooting for you.
APA Reference
Bialka, G. (2017, November 5). Binge Eating Recovery Help for When You Have the Flu, HealthyPlace. Retrieved on 2023, December 9 from https://www.healthyplace.com/blogs/bingeeatingrecovery/2017/11/navigating-binge-eating-disorder-when-youre-under-the-weather
Author: Grace Bialka