3 Ways to Prevent a Summer Binge Eating Relapse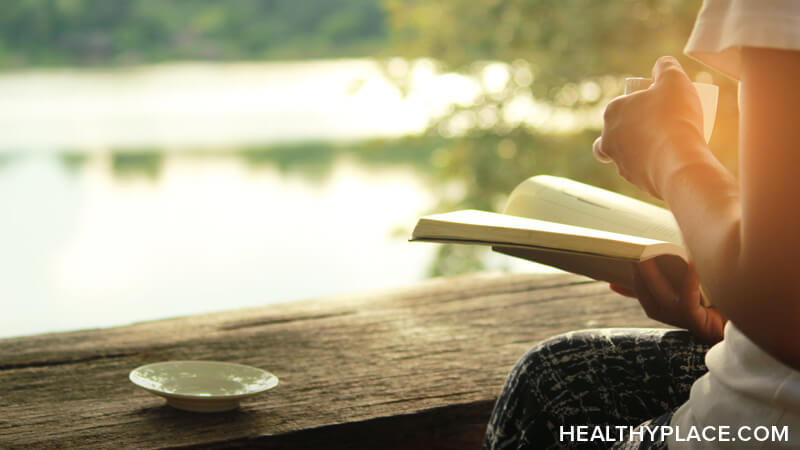 Refraining from summer binge eating can be challenging if you are in binge eating disorder recovery. As temperatures rise, the media heaps on the pressure to have the perfect "beach body," routines go out the window, and co-occurring mental health issues such as anxiety and depression may arise — all of which can trigger summer binge eating.
Summer Binge Eating Triggers Include Body Image
For me, the biggest summer binge eating trigger has always been my body image issues. I remember being on the beach fully clothed when I was 21 and refusing to wear a bathing suit despite my boyfriend's insistence. I had a miserable day, and by the time we got back to the hostel where we were staying, I felt even worse about myself than before. I was disconnected from my joy, I felt isolated and ashamed, and as a result, I pushed my boyfriend away.
I may not have binged on that occasion, but it sticks out in my mind as one of my most painful summer memories. There have been many similar moments since then. When body shame leads to binge eating, it creates a painful cycle of more shame and bingeing.
Summer is the worst time of year for this to happen, when you may already be feeling self-conscious about showing more skin than during the colder months. I am always more vulnerable to feelings of self-hate after a binge, but skimpy summer clothing amplifies those feelings — especially around friends whose bodies I believe are "better" than mine.
Overcoming Summer Binge Eating
Fortunately, I don't often have to deal with those feelings anymore, since I have a much better relationship with my body and myself. Loving your body helps create a virtuous cycle in which you treat your body as it deserves. This means allowing yourself to eat and enjoy food without bingeing or restrictive diets. It means that movement is a fun activity you enjoy, not a punishment for your body. And it means accepting your body exactly as it is at any time of year.
You don't need the "perfect" body to wear a bikini on the beach, so don't waste your summer as I did all those years ago.
Here are some tips to stop summer from derailing your binge eating recovery.
Be kind to yourself -- It's not easy to learn to love your body, so start by practicing being kind. Become aware of the thoughts you have about your body and start replacing negative beliefs with positive ones.
Let your hair down -- Summer is meant to be fun, so enjoy it. Do whatever makes you feel most joyful and avoid any people or situations that could trigger you. Focus on feeling good, and the rest will fall into place.
Take a break from the scale -- If you're focused on losing weight or obsessed with counting calories, stop now. Allow yourself to enjoy food without restriction or judgment. This approach helps you develop a healthier relationship with food and reduce the urges to binge eat this summer.
I hope these tips help you enjoy the summer without binge eating, but remember that if you do relapse, that's okay. Be kind to yourself and do what you need to get back on track.
Does summer trigger your binge eating? How do you cope? Let me know in the comments.
APA Reference
Peel-Yates, V. (2020, June 2). 3 Ways to Prevent a Summer Binge Eating Relapse, HealthyPlace. Retrieved on 2023, December 11 from https://www.healthyplace.com/blogs/bingeeatingrecovery/2020/6/3-ways-to-prevent-a-summer-binge-eating-relapse
Author: Victoria Peel-Yates