Borderline Drama, Learning to Engage the Observer Self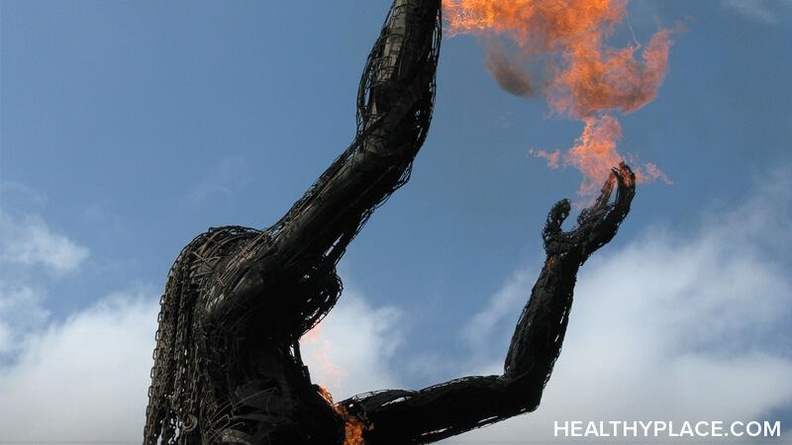 One well-known symptom of borderline personality disorder (BPD) is emotional intensity, which appears to the rest of the world as drama. A good first step for someone just learning of a BPD diagnosis might be to learn how to engage an observer part of him/herself. In other words, we borderlines need to learn how to think and feel at the same time.
How Borderline's Intense Feelings Become Drama
People with borderline personality disorder often do not have an explanation for why we are in emotional turmoil. We just know that we hurt horribly, and it can feel like the pain will never go away. This feeling of hopelessness is scary, to say the least. And how can we explain our pain to someone if we can't even make sense of it ourselves? As a result, our emotions seem to spiral out of control, and our ability to reason with ourselves, or anyone else, disappears.
Engage Observer Part of Self During Intense, Dramatic Emotions
A past therapist of mine would sometimes say to me, "If you were me right now, what would you say to you? How would you help you?"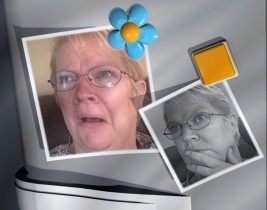 I always felt uncomfortable pretending I was my own therapist, but this technique worked quite well for me. When she would ask me those questions, I had to step outside of my emotional process and engage the observer part of myself. I had to think, in the midst of my intense emotions, about what I needed and what would best serve me in that moment. The more I practiced doing that, the more I was able to think and feel at the same time, thus reducing the drama of operating completely from an emotional state (Benefits of Treatment for BPD).
Borderlines Can Write Out Drama to Engage Observer Self
One of my most effective tools for coping with intense emotions is to write out conversations with myself. I write down my feelings, and when I feel a pause, I shift gears in my mind so that I can observe and think, and I converse (in writing) with the part of myself that is in so much pain. In this practice, my observer self has learned how to comfort and nurture the emotionally intense part of myself. In fact, just knowing that I am able to think and feel at the same time is a great comfort to me. At least I know that my emotions don't totally control me (The Mental Health Benefits of Journaling).
Other Thought Processes That Create Drama in BPD
There are other ways that we sometimes create drama during times of intense emotions. I will say more about these thought processes in another post. They include blaming others for our pain, polarized thinking, and catastrophizing. For now, if you haven't already, get to know the part of yourself that calmly observes. Practice being your own therapist, or writing conversations with yourself. You might be surprised at the wisdom you hold within you.
Find Laura on Twitter, Facebook, LinkedIn, Google+ and on her blog.
APA Reference
Lewis, L. (2016, September 28). Borderline Drama, Learning to Engage the Observer Self, HealthyPlace. Retrieved on 2023, December 5 from https://www.healthyplace.com/blogs/borderline/2016/09/borderline-drama-learning-to-engage-the-observer-self
Author: Laura Lewis