4 Wishes for People with BPD
​​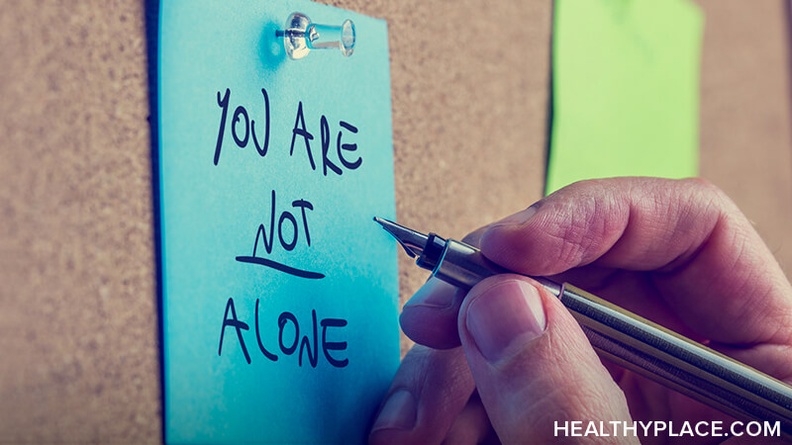 This is my last article for the More than Borderline blog so it's time to say my good-byes. It has been great fun writing for HealthyPlace and sharing my experiences of borderline personality disorder (BPD) with you. I hope you have enjoyed reading my articles and I hope they have helped you realize you're not alone. I thought I would bring my time here to a close by sharing four wishes for people with BPD. 
4 Wishes for Those with BPD
1. A Well-Equipped Healthcare System
My first wish is for a mental health care system that has the resourcing and expertise to hold space for people in deep emotional distress. I long for a system in which people are supported by a safety net, not falling through it. I am hoping for a time when people can access mental health care quickly when they first need it, rather than having to wait until their psychological state has spiraled. 
2. To End Silencing
My second wish is for a world in which people experiencing distress are not silenced but are asked gentle and caring questions. Being told to stop feeling upset doesn't remove my distress and can make me feel ashamed, isolated or even exacerbate any suicidal thoughts. On the whole, I have found a kind, open-minded attitude towards my mental health condition more helpful than silence. I know that not everyone is comfortable talking about mental health problems, but if someone is happy to then a couple of non-judgmental questions can go a long way to help me feel less alone.
3. To End Blame
Wish number three is that nobody with BPD feels that they are a bad person for their difficulties. Many people with this condition have been through trauma or difficult life experiences which may have led to developing harsh self-criticism. Therefore many people with BPD may find having self-compassion difficult and may need therapeutic support to increase kindness towards themselves. It is incredibly important that professionals do not blame people for how they feel or buy into the stereotypes about BPD.
4. To End to Isolation
My final wish is that people with BPD do not feel as isolated as I once did. When I was first diagnosed in 2014, I had no one to talk to about my difficulties and I didn't know anyone who had the same condition as me. Social media and blogging was the antidote to my isolation because I found people writing online about things I was going through. Of course, the Internet can be a dangerous place, so appropriate safety measures need to be in place, but it can also be a healing place of relating, sharing and offers of mutual support. 
Thank You
More than anything, I want people with this condition to be treated with respect, compassion and understanding by both the general public and health professionals.
Thank you for all of your support this year and I wish you all the best for 2020. 
APA Reference
Cappuccino, R. (2019, December 18). 4 Wishes for People with BPD, HealthyPlace. Retrieved on 2023, December 8 from https://www.healthyplace.com/blogs/borderline/2019/12/4-wishes-for-people-with-bpd
Author: Rosie Cappuccino