Looking for Approval with Borderline Personality Disorder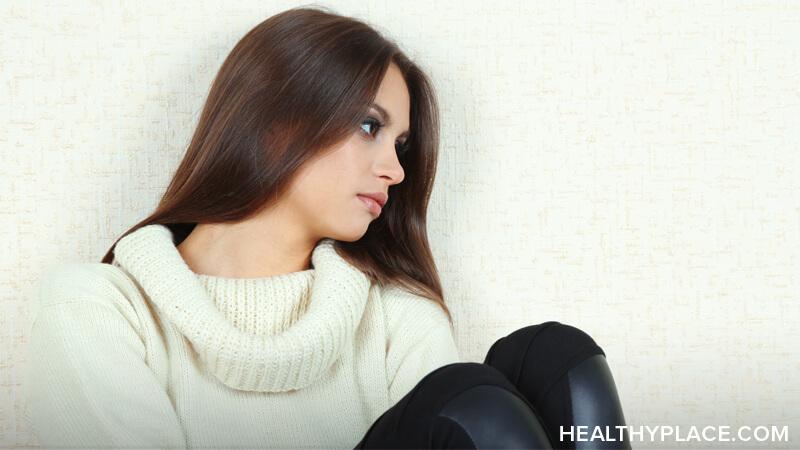 When meeting new people, I can become obsessive about looking for approval. Due to living with borderline personality disorder (BPD), I often feel separate from others and like my sense of self is undefined. Therefore, I sometimes change my external personality traits to better connect with other people and feel accepted. 
The Dangers of Looking for Approval with BPD
I've often struggled to understand which of my personality traits are real and which ones are just reflections of the people around me. Mainly as a young adult, I felt that my personality would change with every person I associated with.
For example, when dating a new guy, I would often hide parts of myself that didn't fit his persona or interests. Additionally, I would enhance or fabricate aspects of my personality that aligned with his. I found that this was one of the easiest ways to get people to like me, as I often feared that my real personality was off-putting.
I don't think I intentionally tried to deceive other people. However, my subconscious was trying to protect me by projecting the "ultimate" version of myself to others. In turn, there was a lower chance that people would reject me and trigger my intense fears of abandonment.
Looking for approval was ultimately harmful because I didn't allow many people to earn my trust and get to know me on a profound level. Additionally, it reinforced the message that I wasn't valid and acceptable the way that I was. Therefore, I believe it played into my deeper self-esteem issues and contributed to my feelings of self-hatred. 
The Difference Between Looking for Approval and Acceptance
It has taken me a long time to recognize the difference between looking for approval and acceptance. When I just want people to like me at all costs, I notice that I start to feel desperation. I feed off the validation, and it gives me manic energy. In addition, my brain will race and become so excited at the prospect of forming a new connection and filling part of the lonely void that I often carry inside of me.
In contrast, seeking acceptance feels calmer. I can present my more authentic self and connect with people in more meaningful ways. As I already accept myself more, I feel more confident presenting less savory aspects of my personality. 
For example, I might feel more confident expressing a different opinion to the other person. Furthermore, I can make jokes without feeling anxious about their reception.
I don't always find it easy to look for acceptance with new people. Still, it tends to become easier as I spend more time with them and relax into the relationships. I also try to keep tabs on my thought processes and notice when I am trying to perform certain personality traits to seem more interesting or acceptable to others. 
Finally, I try to stay relaxed in social settings. Although rejection can be painful from others, pretending to be someone who I'm not can do more damage in the long term. Therefore, I try to remain conscious of my emotional state and only engage in social interactions that feel legitimate and authentic. 
What are your experiences looking for approval or acceptance from other people? Let me know in the comments section below.
APA Reference
Beveridge, K. (2021, October 18). Looking for Approval with Borderline Personality Disorder, HealthyPlace. Retrieved on 2023, December 11 from https://www.healthyplace.com/blogs/borderline/2021/10/looking-for-approval-with-borderline-personality-disorder
Author: Kate Beveridge
I was diagnosed 2 years ago with personality disorder I have not been assessed properly but what I do understand is that my long-distance relationship completely collapse because of my mental health my abandonment issues me smothering the person me so focused and loving I made that person my world I was paranoid I needed the person with me continuously in frantic my ex told me they walked on eggshells who feel they were never going to be good enough for me as I was always making Digs , I was just an emotional mess when my relationship broke I begged cried screamed because I couldn't believe this person was let me go the person that told me they love me so much and can live without me me I am distraught every night it's a horrible way to live I'm waiting to get an assessment done however I feel I am never going to have a happy healthy relationship I'm always thinking I'm ugly I have no friends and am isolated it feels I'm so needy and I need constant validation I have severe abandonment issues I'm just so scared of who I am and what I am I don't understand anything anymore or I do feel suicidal Tendencies every night I don't act onnit however if I don't get the appropriate diagnosis I can't live in this pain anymore it's too much to handle and I'm never going to be happy it's charging so many people in Scotland get miss diagnosed and end up killing themselves
Hi Laura, thank you for commenting! I'm sorry you are experiencing so much pain. As someone who also has BPD, I relate to a lot of what you say about abandonment. Know that you are not alone even if you feel that way. There are so many online communities and resources at your disposal. Check out the HealthyPlace Resources-Info tab. Just click 'resources-hotlines' or 'suicide' in the drop-down menu! You can also find BPD crisis apps and social media platforms that are not affiliated with HealthyPlace. If you can search for it, you can find it. This idea we have that we are alone is not accurate. Not in today's global and digital world.
Here is our hotlines page: https://www.healthyplace.com/suicide/suicide-hotline-phone-numbers
You'll find more resources here: https://www.healthyplace.com/other-info/resources/mental-health-hotline-numbers-and-refer…
Leave a reply