Natasha's Coping Skill: Thought-Boxing
Through my years of being a person with bipolar disorder I have come up with a variety of coping techniques. Many of these techniques have fancy names and are detailed in therapies like cognitive behavioral therapy (CBT). Of course, I used them long before I ever knew they had names.
And one of my current skills is thought-boxing. Or, at least, so I call it. To the best of my knowledge, this particular skill doesn't have a name. This is a Natasha Skill. Something I developed over years of trying really hard not to let the crazy kill me.
It's a way of controlling thoughts. It's a way of keeping the horrendous, bipolar thoughts out of my consciousness, as much as possible. It's a way of sidestepping all the thoughts that are, indeed, trying to kill me.
What's Thought-Boxing?
Basically, thought-boxing works like this: I have invented an imaginary sandbox for my mind. When things are really bad and all the thoughts I naturally think lead to my own death, I go into the sandbox and only allow thoughts that exist within the boundaries of the sandbox. And in the sandbox exists only thoughts to which I have no emotional attachment. Thus, these "sandbox thoughts," if you will, do not spin off into other horrific thoughts of their own. They simply dovetail into predetermined storylines and thoughts that live within the box.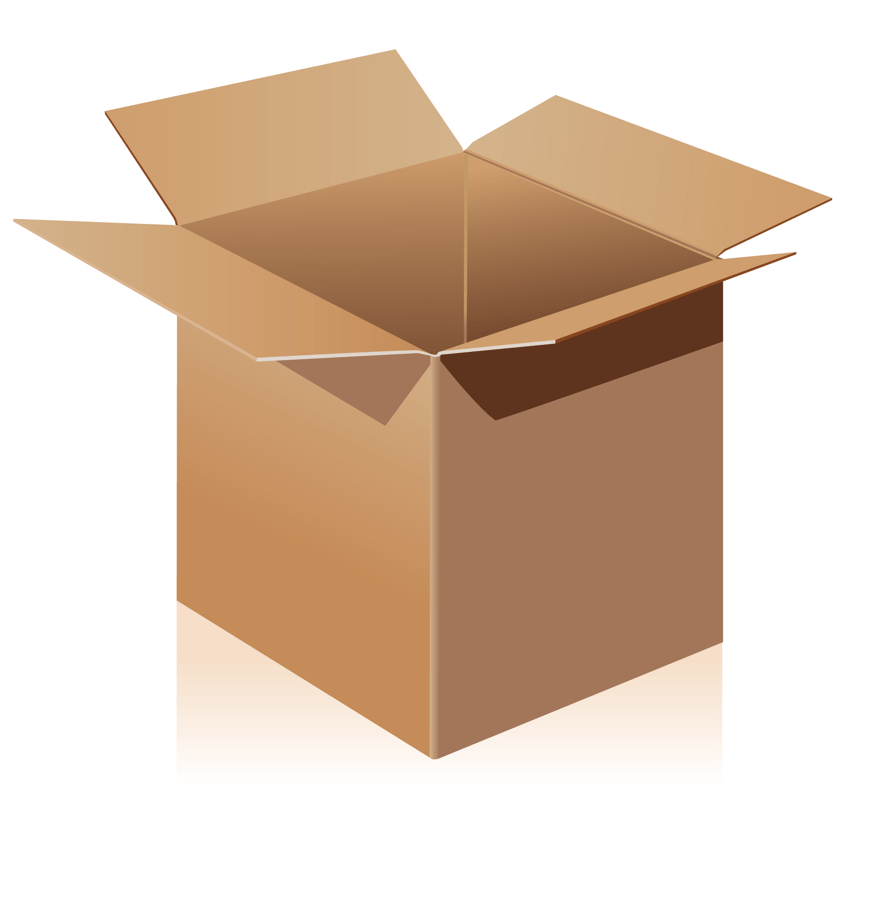 Crazy, right?
Maybe, I couldn't say. It's tough to tell from in here where the line is. All I can tell you, is that it really works for me.
For example: If I'm suicidal and every thought I have increases my suicidality, I will lie down on the couch and close my eyes. This makes it easier for me to control my thoughts. Then I will start thinking of an "allowed" storyline. Inevitably, the depressive thoughts crash into my sandbox. But this is OK, because I very actively stop this new, depressive thought (a real, CBT skill) and go back to my previously-scheduled thought.
Yes, this is highly repetitive. There are only so many thoughts in the sandbox, only so many storylines, but that's OK. The repetition is part of the process. Because by knowing what thought "should" come next, it's easier to block out the thoughts you're trying to avoid.
In your sandbox could be tales of a knight in shining armour, or a frisky sea-maiden, or talking lobsters, or crime-fighting hyenas. It might be a movie or The Cat in the Hat. It really doesn't matter. What matters is that you have no emotional attachment to those thoughts. Because in my experience, anything with emotional attachment will, indeed, create more, or at least latch onto, depression.
Is this Actually a Skill Worth Learning?
I can't say. All I can tell you is that it works really well for me. I have kept myself alive for long periods of time by using it.
But it does take practice. You have to build your sandbox, fill it up and then get used to bouncing off its walls and staying inside. Nothing happens overnight.
But if you do happen to try this idea, let me know how it goes for you. Or if you happen to know of an actual, taught skill that looks like this one, let me know so I don't have to use a made-up name. (Not that I mind making up names. I'm a writer. It's our bag.)
You can find Natasha Tracy on Facebook or GooglePlus or @Natasha_Tracy on Twitter.
APA Reference
Tracy, N. (2013, March 18). Natasha's Coping Skill: Thought-Boxing, HealthyPlace. Retrieved on 2023, October 4 from https://www.healthyplace.com/blogs/breakingbipolar/2013/03/natashas-coping-skill-thought-boxing
Author: Natasha Tracy
Here are two other "box" techniques I have been taught which, upon practising, have helped me with sleep particularly.
1. When worries intrude as I am trying to fall asleep, throw those worries into a box under the bed. Spend an hour maximum dealing with them the next day. In practise, though, I find jotting them down in a list by my bedside is more useful (so I don't forget what to deal with in my journal the next day. The "box under the bed" works for more minor intrusive thougths and worries.
2. Another technique for dealing with worries and thougths at bedtime: Envision yourself inside a black box (black denoting the absence of "all"). Whenever a thought, concern, or worry comes to mind, cast it out of the black box surrounding your body.
Credits - for Idea #1: my psychiatrist. Idea #2: my inpatient nurse.
Thank you for your blog, it's been helpful to me!
GOOD EVENING, IAM AN MHT AT A BEHAVIORAL HOSPITAL
AND ALWAYS LOOKING FOR INFORMATION TO TEACH THE
PATIENTS COPING SKILLS AND RAN ACROSS THESE
SUGGESTIONS. DOCTORS SPEND VERY LITTLE TIME WITH
OUR PATIENTS AND SINCE WE ARE THEIR MAIN CONNECTION I
HOPE THIS WILL HELP SOMEONE IN NEED. THANK YOU TO
ALL THE BRAVE PEOPLE WITH MENTAL DISORDERS. MY
MOM WAS BI-POLAR IN THE 70'S AND WE HAD VERY
LITTLE HELP. IM GLAD MENTAL ILLNESS HAS COME TO THE
FOREFRONT, UNFORTUNATELY WE HAVE A LONG WAY TO GO.
THANKS AGAIN, LISA
i may need to try this sandbox idea. My method requires me to be at home, which currently is not a problem being on disability leave. I use/play with my cats. When I am feeling low, I grab a cat toy and start trolling for one of my cats (dragging the toy behind me). It usually only takes a short walk to catch the attention of one of them. I then proceed to play with the cat and imagine myself being a cat, being so self absorbed in playing and catching the toy that nothing else in the world matters. If my thoughts begin to wander I just imagine focusing on the toy and not worrying about anything else in the world. Usually after playing for a while, both of my older cats just want to sit/lay on me and purr while I pet them. Again, I focus on what it would be like to just lay there and purr without worrying about where my next meal is going to come from, what to cook, what I am going to do for the rest of the day, or why I am here on this planet. Just laying there purring away and not caring about the rest of the world just being content laying there and not thinking or wanting to think about anything else. I know, sounds pretty weird, but cats are wonderful animals. They don't demand attention (very often) and are very independent and intelligent.
It is facinating and wonderful how intuitive and creative we are. We can come up with our own strategies to use when we need them. Let's give ourselves lots of credit for what we are doing to help ourselves.
I practice some simple creative visualizations/ meditations including one where "I have light above me, the earth beneath me, love around me, and peace within me". I think or say the words until I can't hear the negative chatter.
This screens out the bad thoughts and calms me down. It helps switch my mood enough that I detach from thoughts of suicide, and raging out of control.
It does this by creating new pathways in my brain, and causing my brain to pump out settling chemicals instead of the ones that exacerbate my tailspin. (I think that's what happens, if I have it right).
I came to a remotely similar conclusion. There arose a need for compartmentalization of cognition. So I partitioned off (theoretically) sections of my conscious, not allowing one area to invade the other. When the mechanism was applied the result was focus, it never became habitual. This idea was patterned after a culture that used specific thought on one portion of the brain to obtain needed functionality. From the study I read it is effective but can lead to undesirable affects with continued use.
When I was nineteen and discovered I couldn't process college level reading material, then came the idea to communicate with the subconscious. Because this was the Vietnam era I ended up in the Air Force, never mastered the technique of specific thought. With due diligence, it works. Thank you for the insight.
In DBT mindfulness you are taught to watch your though's with non-judgment. This was hard for me at first. I ended up with a jumbo-tron that my thought's scroll across. Now i just watch them go by and am now able to pick and choose which thought's to acknowledge. It's not perfect since my head ceases to shut-up. As long as I stay on top of it, it works and has saved me countless times.
I also wish to say thank you so much for your writings. It is truly appreciated.
I have nearly daily thoughts of death, accidents fatal and non-fatal of myself, husband, Service Dog, and close friends. Would this work for me, I get tired of taking an as needed medication? I could use another help in my bag of arsonal.
I have something similar it needs a lot of thought to go down on paper, here's a bite size.
Mine is a Submarine, when one compartment gets full with all of my out of mind out of body experience instead of my whole ship (that being me) sinking, the doors of the compartment are shut tight and life carries on. It is madness but originally a form of hypnosis or willingness to let go and move on. Preventing the brain from total burn out - is it the same as your box theory I wonder
Natasha,
I made up a phrase the other day, and I've been wanting to share it. I was feeling "off" and "down" for no logical reason. I decided that it was a "bipolar headache," and that I should ignore it. In other words, I can have a headache and go through the day with it. It's not serious, and it's also not ideal. I detached from the emotions I was having and put them in the same category as a headache. Emotional detachment is a skill that can be practiced and learned.
I may try the sandbox for more serious times when it's not feeling safe to go out of the house. I've always struggled with accepting that I shouldn't go out when I'm ill. It's hurt me so much lately that I'm finally learning. So stubborn!
Thanks for your post. I'm going to share it.
Kathy
Leave a reply